We don't know about you but we can't stop talking about Encanto! Along with the catchy songs and beautiful animation, we really loved the characters. They were all so unique and exciting and we wish we could see more of them. That's why we've put together book recommendations based on your favorite Madrigal grandkid from Encanto! These recs each have common themes with the kids' gifts and personalities. From Mirabel to Antonio, we've got just the book for you!
Hey, honey! Just so you know, there are some links in this article which we may earn money from if you make a purchase using them. It's at no extra cost to you and helps us as an independent publication massively. Thanks for supporting The Honey POP!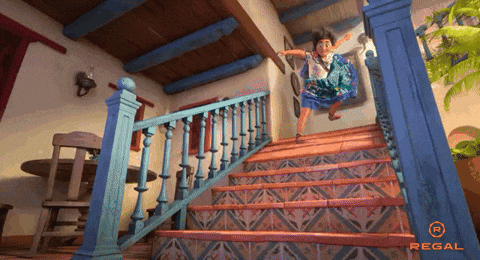 Let's Get Your Recommendation!
Did you love Camilo's sassiness? Maybe you couldn't get enough of Mirabel's quirkiness! We know, it's hard to pick just one grandkid! But guess what? You can take this fun quiz over and over again to see all the recommendations! We can't wait to share them with you. Let's go, let's go!
Encanto has quickly become a fan favorite and it's easy to see why! We know that this film will be one that viewers will enjoy for many years to come.
You can order and purchase our recommendations by clicking on the links below!
The Rest of Us Just Live Here
The Bone Spindle
I Am Not Your Perfect Mexican Daughter
The Upside of Unrequited
Every Day
Beasts of Prey
We hope you enjoyed our recommendations! What's your favorite Encanto song? Let us know in the comments below or by tweeting us @TheHoneyPOP! We're also on Facebook and Instagram!
Want more book recommendations? Of course, you do! Check this out!
TO LEARN MORE ABOUT ENCANTO:
INSTAGRAM | TWITTER | WEBSITE