BIA has made a big splash with the launch of her makeup collection, Beauty For Certain, continuing the trend of musicians venturing into the beauty-verse.
BIA: Meet Our New Rap Crush
Bianca Miquel Landau, better known by her rap moniker BIA, is an American rapper, songwriter, and model rising to fame and amplifying her audience steadily with each new release. And yes, it is no secret that they are striking a chord with millions of hearts worldwide.
With her music, BIA combines sharp wit, gritty swagger, flowy rhymes with a dash of high-spirited confidence and sheer authenticity cultivated throughout her long musical journey and making waves worldwide. The resounding success of her recent single, 'Whole Lotta Money,' on TikTok solidified her position and propelled her to prominence in the music industry.
[apple_music_ad artist="BIA"]
With numerous accolades to her name, she added another impressive feather to her fame hat by branching out into the world of beauty and cosmetics. Her makeup collection, Beauty For Certain, echoes the same spirit as her music, being equally vibrant, vivid, and colorful and her sizzling personality. The brand name is also a clever nod to her 2020 EP, For Certain. BIA dabbled in fashion before, featuring in Good American's Spring 2020 campaign and Missguided x Sean John Fall 2020 capsule collection. Moreover, she made a stunning appearance in Rihanna's Savage x Fenty show on Amazon. She looked ravishing as she donned a neon green bralette set and metallic paired with velvety knee-high boots that drew attention from everyone.
Beauty For Certain: Who Does It Serve?
Beauty For Certain by BIA becomes a part of your daily beauty regimen by offering staple products that cater to a wide range of customers, from people of all ages, and is suitable for all skin types and skin tones. This exclusive first collection serves your face as it focuses on lipsticks, highlighters, and blush. And knowing this, we will be definitely focusing on more collection drops and collaborations in the future outside of the music studio. We look forward to seeing what she has in store for us!
I've always loved makeup. So to be able to build my own brand in this space from the ground up and partner with Dolls Kill for the launch is a dream come true. I can't wait to share it with the world!

BIA on Beauty For Certain and partnering with Dolls Kill
For the launch of Beauty For Certain, BIA partnered with Dolls Kill, a Gen-Z defining brand known for its edgy vibe, rebellious spirit, and fiery attitude. Ultimately, it is impossible not to be swept up by the baddie energy evoked by this makeup brand, echoed by the bold and explosive personality of BIA. It urges us to be raunchy, savage, unapologetically assertive, creative in our expressions, and let our imagination run wild.
The makeup collection offers several assortments of matte liquid lipstick, cream highlighter, and cream blusher. The matte liquid lipstick comes in nine hot hues of red, brown, pink, gold, and off-white to make your pout pop, along with cream highlighters in three gleaming shades of white, pink, and gold, and cream blushers in three tints of orange and pink hues to spruce up your cheeks. Each product is formulated and designed in the USA and personally curated by BIA. Their long-lasting, pigmented formulas, lightweight non-sticky textures, and sultry, luxe hues ensure your best glam look has a stunning finish that will dazzle all night long.
Packaging
The packaging is unique, colorful, vibrant, and distinctive from what you usually see from celebrity-driven beauty brands, which tend to incline towards monochromatic, minimalist, and sophisticated packaging. BIA draped her face over her products, flaunting and making them pop in her glamorous shots. From the products to the website to the Instagram page, a vibrant palette of neon pink, orange, red, and neon green is prominently displayed to grab the buyer's attention. The products are all cruelty-free and come in environmentally conscious packaging that is planet-friendly.
To celebrate the launch and its massive success, BIA threw an exclusive launch party with Dolls Kill at their Los Angeles location, where she performed and promoted her makeup brand.
Grab It Here!
Beauty for every day. Beauty in every way. Beauty for everyone. That's how you sum up Beauty For Certain. Currently priced between $20-22, this collection is quickly selling out, so get it while you can. It is available exclusively to purchase on the Dolls Kill website or in offline stores.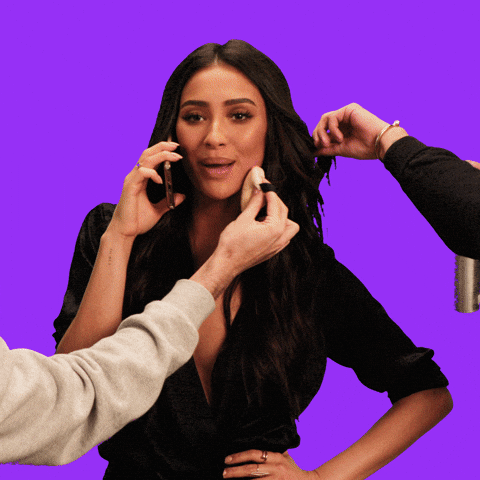 Which product are you most eager to try? If you have tried any of these already released products, what are your thoughts? Comment down below or tweet us at @TheHoneyPop! Want the daily drip? Get the latest pop culture news and inside scoop by following us on Instagram and Facebook!
Want to read more about more lifestyle and beauty content? We've got you covered here!
Searching for more poppin' tunes for your ears? Buzz over here!
TO KNOW MORE ABOUT BEAUTY FOR CERTAIN:
INSTAGRAM | WEBSITE
Khushboo Malhotra
Khushboo Malhotra works as a freelance journalist, digital marketing & media strategist, and content marketer featured in various global and national media publications and works alongside B2B, B2C, and eCommerce brands. A wide range of her work spans music and entertainment culture, sustainable lifestyle (including sub-niches), and SaaS. She enjoys writing novels and designing screenplays, grooving at concerts, or exploring new fashion and cuisines that tickle her taste buds when she is not working. Have a story? Get in touch: khushboomalhotra24@gmail.com