Hey, hello, and welcome fellow book-obsessed honey bees! Today we got a real treat for you! You might have stumbled across this gem on Booktok, or on Instagram, or maybe we have the honor to introduce this amazing gem to you today! The Cruel Prince by Holly Black might have been released back in 2018 but The Folk of the Air series has been a hot topic ever since, and we have finally joined the hype.
Hey, honey! Just so you know, there are some links in this article which we may earn money from if you make a purchase using them. It's at no extra cost to you and helps us as an independent publication massively. Thanks for supporting The Honey POP!
We bring to you today five reasons why The Cruel Prince and therefore, The Folk of the Air series should be on top of your TBR list!
Summary: Of course I want to be like them. They're beautiful as blades forged in some divine fire. They will live forever. And Cardan is even more beautiful than the rest. I hate him more than all the others. I hate him so much that sometimes when I look at him, I can hardly breathe.

Jude was seven when her parents were murdered and she and her two sisters were stolen away to live in the treacherous High Court of Faerie. Ten years later, Jude wants nothing more than to belong there, despite her mortality. But many of the fey despise humans. Especially Prince Cardan, the youngest and wickedest son of the High King.

To win a place at the Court, she must defy him–and face the consequences. As Jude becomes more deeply embroiled in palace intrigues and deceptions, she discovers her own capacity for trickery and bloodshed. But as betrayal threatens to drown the Courts of Faerie in violence, Jude will need to risk her life in a dangerous alliance to save her sisters, and Faerie itself.
Content Warnings: Abasement, Abuse, Bullying, Death (parental), Drugs, Harassment, Humiliation, Murder, Poison, Suicide.
Enemies To Lovers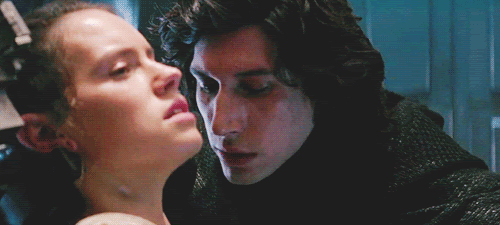 Do we need to say anymore? We think this is one of the best tropes in any type or form of media. It's the hatred turned love, the yearning, and the longing looks that do it for us every time. Yes, we know The Cruel Prince doesn't always showcase the most healthy relationship but it is important to acknowledge the toxicity and read it reflectively. Still, The Cruel Prince gave us all of the butterflies while reading and we enjoyed it a whole lot!
The World Of Elfhame
Holly Black does a fantastic job building the world of faerie in The Cruel Prince. We are pretty sure we wouldn't last more than five minutes if we had to live in it but from afar Elfhame seems wonderous and so beautiful. Oh, what we would do to be able to be part of the folk just for one day. Hollow Hall, here we come!
The Female Characters
We, here at THP, love a strong female character kicking butt. They are so important to see represented and Jude Duarte makes for a great, strong female main character. She is so headstrong, smart, and knows exactly what she wants. She is the one who wears the pants in this story and we loved watching her come into her own throughout these books. And most of all she knows how to kick butt and defend herself! Jude you go girl, we support you. But even Jude's sisters are worth the read, we love women supporting each other and leading together!
The Twists And Turns
There is so much plotting and intriguing happening even in the first book alone that had us on the edge of our seats the entire time while reading The Cruel Prince. Fear not it gets even more intense in the following books, so be prepared! Holly Black did not kid around with the writing in The Cruel Prince, we saw only a quarter of these plot twists coming and that shows you what a great author Holly is! Her mind is so big! Are you ready for your mind to be blown?
The Books Are So Pretty
This one seems to be the most shallow of all of our reasons but no one could ever say no to a pretty book on their shelf, right? The Cruel Prince is such a simple yet such a beautiful book and it just made our hearts so full when we could put the complete series on our shelves. The simplicity makes them super intricate and so aesthetically pleasing to the eye. We just had to have them and now? We are in love!
Make sure to buy The Cruel Prince by Holly Black here.
Are you ready to dive into The Cruel Prince? Have you already read it? What did you think? Let us know in the comments below or by tweeting us @TheHoneyPOP!
Looking for more bookish content? We've got just the thing!
TO LEARN MORE ABOUT HOLLY BLACK:
FACEBOOK | INSTAGRAM | TWITTER | WEBSITE