Dove Cameron has just dropped the queer anthem of the year, 'Boyfriend,' and would you believe two weeks ago… it didn't fully exist! With a deeply loyal fanbase and a viral TikTok, she has outdone herself. So how did this happen? Let us fill you in!
[apple_music_ad artist="Dove Cameron" song="Boyfriend"]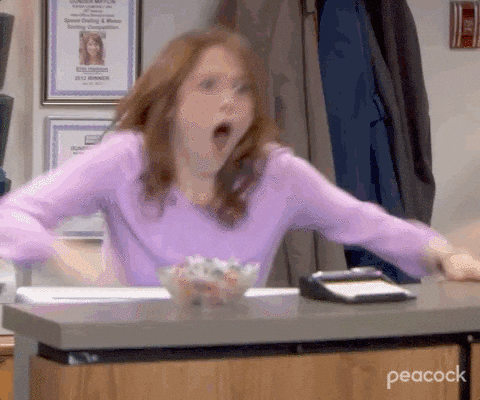 On the 31st of January, Dove posted a TikTok featuring the audio of this unreleased song, and it took off. We've talked about the power of TikTok here at THP, but this is almost on a whole new level. She captioned the video with "lemme know if i should release this one 🥺😮‍💨💀" and the people spoke! 5.8 million of them (and counting!) liked the video.
Dove announced that the song was available for preorder on the 4th of Feb and just a day later posted a TikTok of her in the studio, recording vocals and making sure the instrumentation was just right. She kept teasing the song on her socials for a few more days and dropped a couple more behind-the-scenes videos. Then on Friday of the 11th, the song was ours!
'Boyfriend' Release Success:
Dove has since taken to Twitter to talk about the process of finishing and releasing the song. Releasing a song within ten days without promo is no mean feat, but she's pulling it off big time. 'Boyfriend' reached #4 on Spotify's The Top 10 debut songs world chart (February 11-13, 2022), charting above the likes of Nicki Minaj and Doja Cat. It's currently smashing it on the charts worldwide, and Dove is heading for her first ever UK Top 20 hit.
In writing 'Boyfriend,' I feel like I finally found my sound, my perspective and myself in a way I wasn't sure I ever would. I am so immensely happy to have this song and this part of me out in the world. I hope you feel access to yourself when you listen to it too.

Dove Cameron on 'Boyfriend'
If this is Dove's signature sound, we cannot wait to hear more of it. 'Boyfriend' has clearly meant a lot to her, as she explained in a touching Instagram post this week. She wrote about her experiences as a queer woman and the empowerment the single has given to her. To see an openly queer woman, releasing a queer song and it smashing it on the charts is so empowering. We're so proud of you Dove, and you deserve every success!
See Also
Stream 'Boyfriend' here!
Have you spent the weekend blasting Dove's 'Boyfriend?' Us too, Let's talk about it! Leave a comment or tweet us @TheHoneyPop! We're also on Facebook and Instagram.
LEARN MORE ABOUT DOVE CAMERON
FACEBOOK | INSTAGRAM | TIKTOK | TWITTER | YOUTUBE | WEBSITE