On February 17th, all of our dreams came true when we got to escape into an absolute dream sequence with MARINA and Tove Stryke at the Seattle stop of their Ancient Dreams In A Modern Land tour! We spent the entire night wrapped up in songs, both old and new, dancing to our heart's content, and making friends in the crowd. What a night! Genuinely, MARINA could not have kicked off the tour with a better act than Tove Stryke. Tove demanded the attention of the crowd and looked like she was having the time of her life on that stage.
[apple_music_ad artist="MARINA"]
Tove will continue the tour until February 25th, (NYC) and then Pussy Riot, who is sure to bring the house down, will pick up from there!
While we enjoyed every moment of the show, from the backing bands to the outfits, to the stage setup, we have to highlight our absolute favorite part, the setlist! Man, MARINA knows her crowd, she knows exactly what they want to hear and that was clear with the crowd reaction once they realized what song was playing. We are going to gush all about our six favorite tracks that we had the pleasure of hearing at the tour!
All information about the Anicent Dreams In A Modern Land tour can be found here!
'Super Trouper'
Yes, Tove Stryke made all of our Mamma Mia! dreams come true and sang the ABBA hit, 'Super Trouper.' We may have screamed the words a bit too loud, but come on, it's ABBA! She did a stripped-back, incredibly beautiful version of this track, and we loved every single moment.
'Borderline'
[apple_music_ad artist="Tove Stryke"]
Seeing Tove Stryke's name on the tour poster filled us with so much serotonin, and a huge reason for that is because that meant we'd get to hear 'Borderline' live! We first fell in love with this track eight(!!) years ago thanks to its blow-up on Vine, so this was a big moment for us. Our videos turned into basically a duet between us and Tove because of how loud we were singing along.
'Man's World'
'Man's World' is our favorite song off of Ancient Dreams In A Modern Land, so naturally, we couldn't wait to be in a room full of people that love this record as much as we do, screaming the words. MARINA sounded like an absolute angel during this track (also her whole set, let's be real) we were quite mesmorized.
'I Am Not A Robot'
'I Am Not A Robot' is OG Marina and The Diamonds material off the debut album, The Family Jewels, which just celebrated its 12th birthday! We have lived with this track for over a decade, finally hearing it live is such a special experience for any long-time fan of MARINA.
'Highly Emotional People'
We are indeed 'Highly Emotional People,' so it only makes sense that we were extremely pumped to hear MARINA belt out this extremely relatable track. We keep reliving how we felt in the time frame that this song was being performed, truly a life high.
'How To Be A Heartbreaker'
You can't go see a MARINA show and not be beyond pumped to hear this song that was the soundtrack to our teenage years, 'How To Be A Heartbreaker.' This track live is an absolute party, everyone in the room was screaming and jumping and dancing, it felt like, for that moment, everyone was in unity appreciating live music and an artist we all love.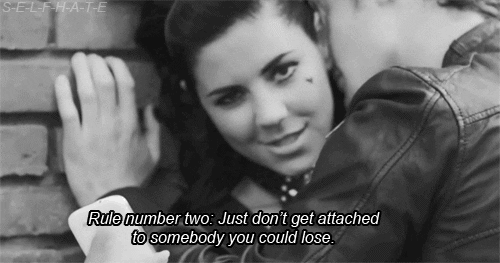 Check out more of our live music coverage here!
We would love to hear from you! What Marina song are you most excited to hear on tour? Let us know by commenting down below or by tweeting us @TheHoneyPOP! We are also on Facebook and Instagram!
TO LEARN MORE ABOUT MARINA:
FACEBOOK | INSTAGRAM | TWITTER | WEBSITE | YOUTUBE