NCTzens, we feel it, 2022 is going to be an even bigger year for NCT, even if 2021 was already massive for them. We love the amount of content we get almost every day, and honestly, we are probably not the only ones who don't always know how to digest it all. But the best part about NCT has to be, by far, their discography. They have so many great songs, and most of this is also because of NCT's talented vocalists.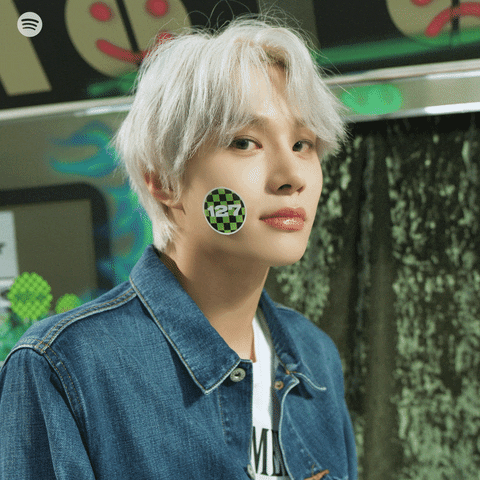 One of NCT's vocalists that we think gets not mentioned enough is Jungwoo. Yes, we love Doyoung, Taeil, and everyone else killing it vocally and coming to mind immediately when we think about NCT's vocals. But Jungwoo has also been slaying it since joining NCT back in 2018! To spread some well-deserved appreciation for our boy, Jungwoo, here are 12 songs that prove Jungwoo's vocals shouldn't be slept on!
[apple_music_ad artist="NCT"]
'Boss'
Of course, We have to first mention Jungwoo's first song with NCT. 'Boss' opened the NCT 2018 project with a bang and introduced us to Jungwoo's heavenly voice. Honestly, would 'Boss' be the same without Jungwoo's part at 2:06? We don't think so!
'City 127'
Hello? Jungwoo opening the track at 0:09 with his killer line "time stops" sold us immediately to this iconic song. 'City 127' is really dear to any NCTzen's heart, but you can't deny that it is Jungwoo's vocals that draw you into the song as well. A king!
'Replay (PM 01:27)'
Not only is 'Replay (PM 01:27)' one of our favorite NCT 127's songs to date (Shh don't tell anyone though), but Jungwoo basically owns this song. He kills his part at 1:25 and then just continues to dominate from 1:40 onwards. This man's voice is what you hear at the gates to heaven, probably.
'Fly Away With Me'
That "Fly away with me baby" at 2:45 should convince you alone why this song proves Jungwoo's vocals are non to sleep on, but if that isn't enough, just listen to the entire song and fly away on the wings of Jungwoo's and the rest of NCT 127's voices!
'Welcome To My Playground'
Hello, 0:11? The entire pre-chorus? Jungwoo is just eating up all of his lines in 'Welcome To My Playground,' and we are obsessed with the Regulate album as it is, Jungwoo's vocals in this song being one of the reasons why.
'Lips'
Naturally, Jungwoo doesn't only kill it in Korean but also in Japanese. His parts at 0:24 and 1:15 make 'Lips,' which is already such a sexy song, even better and sexier. Jungwoo doesn't need a lot of lines to make an impact on a song and this proves it!
'Jet Lag'
"Hi good morning/ Did you sleep well last night" and then we melted and were ready to lay our lives down for Jungwoo's vocals. Yes, this man knows how to use his voice, and 'Jet Lag' gives us everything we could have ever asked for.
'Not Alone'
Neo Zone has to be one of NCT 127's best albums, and 'Not Alone' is still on heavy rotation for us even after all this time. Jungwoo's opening of the song is absolutely magical. His vocals are incredibly smooth, and we are obsessed.
'Punch'
Say about 'Punch' whatever you want (How can you if no one really remembers the song after the first listen, to be honest?), but it has some incredible Jungwoo lines. 1:03 is perfect proof of that. Head empty, just Jungwoo's vocals.
'Dancing In The Rain'
The entire song is Jungwoo's show and Jungwoo's alone. Resonance NCT 2020 project gave us so many amazing songs that made Jungwoo come back with full force, and we loved it so much. His vocals really make us want to dance in the rain.
'Highway To Heaven'
In no way could we forget this masterpiece. 'Highway To Heaven' is an absolutely iconic song when it comes to NCT 127's music, and we are ready for Jungwoo to show us the world because he ate that line!
'Wakey Wakey'
Last but not in any way least, we have to mention another Japanese song. You either love or hate this NCT 127 title, but we can't deny that Jungwoo's ad-libs and lines in 'Wakey Wakey' make this song just so, so good and makes us also come back to it so many times.
Needless to say, there are so many more songs that prove how amazing Jungwoo's vocals are. What's your favorite Jungwoo vocal moment? What's your favorite NCT song? Let us know in the comments below or tweet @TheHoneyPOP or talk to us on Facebook or Instagram!
Need more NCT content? Skrt! (Cutely)
TO LEARN MORE ABOUT NCT 127:
FACEBOOK | INSTAGRAM | TWITTER | YOUTUBE
TO LEARN MORE ABOUT NCT:
FACEBOOK | INSTAGRAM | TWITTER | YOUTUBE