Snowdrop is here, people! All sixteen episodes of this highly praised period drama are ready for you to binge on Disney+. Written by Yoo Hyun-mi and directed by Jo Hyun-tak, the team behind the 2018 thriller Sky Castle, Snowdrop follows a young couple who fall into a forbidden romance. We follow Eun Yeong-ro, who goes against her family and her country to help the man she loves, played by BLACKPINK's leader, the captivatingly talented Jisoo. The man she loves? Someone who puts everything on the line to save the only thing he loves more than his country, played by our heart-throb, K-Drama King Jung Hae-in. 
Check out the official synopsis:
When a blood-soaked man (Jung Hae-in) bursts into the dormitory of a women's university in Seoul, Korea, Yeong-ro (Jisoo) will go against her better judgment and risk being expelled to hide the man from his attackers and tend to his wounds. Unbeknownst to Yeong-ro, the man has a harrowing secret that threatens to put her friends' and family's safety at risk, and the two young lovers will have to work together to overcome the obstacles.
Post-show depression is real, and we get it. But don't worry, once you finish Snowdrop, you won't have to miss these starring actors for long. Here are two K-Dramas you can catch them in!
Arthdal Chronicles
Jisoo's first appearance in a show, that wasn't a cameo as herself, was in this fantasy drama as Sae Narae. It was a short scene but one we find incredibly important because it marks the beginning of her professional acting career. We admire Jisoo for many things but seeing her take on new and interesting characters on screen is something that makes us very proud of our BLACKPINK leader. We can't wait to see her starring in even more roles!
One Spring Night
Hae-in has your heart? Ours too, and that's why we've picked out this drama, especially for you. It gives the vibe of an off-beat indie romance which we love. Hae-in dazzles us with his acting every time we see him, and he does the same with his portrayal of Yoo Ji-ho, a pharmacist and single dad. It's not only a romance but also a commentary on social stigmas surrounding being a single parent. We love a versatile actor!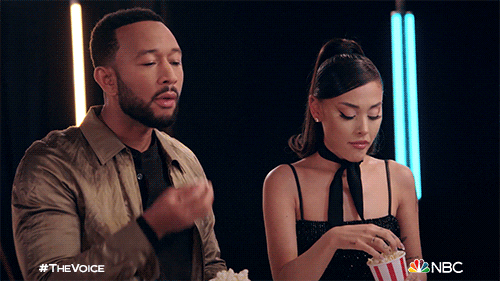 No one talk to us, we'll be hibernating in our blanket fort with snacks and Disney+ until we finish Snowdrop…and then start another K-drama.
Have you already started watching Snowdrop? Drop a comment below, tweet us @TheHoneyPop, or comment on our Instagram and Facebook.
Need more of your K-Drama fix? Take our quiz to find out which K-Drama you belong in!
TO LEARN MORE ABOUT DISNEY+
FACEBOOK | INSTAGRAM | TWITTER | WEBSITE