Valentine's Day is over and some of you might be happy about that, some of you might be sad, we won't say which we are, but we will share this song anyway. Queen Naija & Big Sean teamed up for this amazing collab (which you should stream) and now we have a 'Hate Our Love' music video to fall absolutely in love with? What more could we ask for? It's an amazing song about a ride-or-die relationship, weathering the ups and downs together, even if everyone else wants to see you fall, and we can't get enough of it. It's left us absolutely heart-eyes so we had to share it with you.
[apple_music_ad artist="Queen Naija & Big Sean" song="Hate Our Love"]
'Hate Our Love' – Queen Naija & Big Sean
Are we mildly bitter that we don't have a ride-or-die relationship as cute or strong as Queen Naija & Big Sean are singing about in 'Hate Our Love?' Perhaps. But we're falling in love with this song. Queen Naija sounds absolutely angelic on this track and we want to see her continue to rise to the top. And if you're wondering, are we swooning over the both of them in this video? You know it. The 'Hate Our Love' music video visuals are absolutely gorgeous and we're obsessed with the outfits too. The snow falling as Big Sean and Queen Naija sing in the street makes for a beautiful backdrop for this track about love. How many of the views on this video are from us exclusively? We'll never tell. XOXO, THP.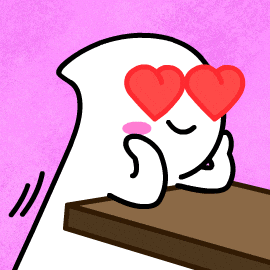 You know the 'Hate Our Love' music video got us thinking. Big Sean has been a part of some AMAZING collabs over the years. We thought it might be fun to share some of our faves!
'Beware' – Big Sean ft. Lil Wayne & Jhene Aiko
We're going to be honest, we were shocked when we realized this iconic collab came out in 2013. That's right, you heard that correctly. There's something so catchy about the chorus of this song and the way the vocals go together?? *chef's kiss* We know Big Sean and Jhene Aiko aren't together anymore but this collab still seems to be a fan favorite even after all this time.
'Wolves' – Big Sean ft. Post Malone
We are so so so obsessed with this song. What is it about Big Sean that enables him to release the catchiest music ever? Seriously, this beat is stuck in our heads. And the team up with Post Malone? Iconic. This track definitely sounds like a Post Malone track so it was the right choice. The music video is all clean lines, futuristic/sci-fi imagery, and minimalism and is so visually appealing. This song is perfect to get yourself hyped up so go on and be your b*dass self after listening to this one.
'Big Bank' – YG ft. 2 Chainz, Big Sean, Nicki Minaj
Not to flex but we have the entirety of Nicki Minaj's verse on this song DOWN. It's one of our proudest achievements tbh. It's an all-star lineup on this track and we can't get enough. Big Sean's verse? The lyricism? Blows us away every single time.
'As Long As You Love Me' – Justin Bieber ft. Big Sean
We have a lot of feelings about this song. It takes us back to nostalgic times. Who even were you if you didn't know this song? The Justin Bieber and Big Sean team-up on this track? Perfect. Sigh. Can we go back to this era, please?
'The Mighty Fall' – Fall Out Boy ft. Big Sean
This collab proves that Big Sean can do it all across genres too. Did we expect a Fall Out Boy and Big Sean collab? No. Do we love it? You bet we do. He's the perfect feature for this track and it's one of our favorites from this album.
'Alone' – Halsey ft. Big Sean & Stefflon Don
Halsey has so much amazing music out right now that something we forget this song exists but when we remember? On repeat for a week straight. And when we remember the collab version?? On repeat for a month straight. This track is already amazing but we love what Big Sean and Stefflon Don bring to it and it makes it one of our faves on this list.
Big Sean is a collab king, that's what we've learned today, and we love that for him. Make sure you check out the 'Hate Our Love' music video and be sure to let us know which of these collabs is your favorite! Which ones did you wish we included? Let us know in the comments below or drop us a line on Twitter!
Want more music? We know.
TO LEARN MORE ABOUT QUEEN NAIJA:
FACEBOOK | INSTAGRAM | TWITTER | WEBSITE | YOUTUBE
TO LEARN MORE ABOUT BIG SEAN:
FACEBOOK | INSTAGRAM | TWITTER | WEBSITE | YOUTUBE