It's always a beautiful day when our faves release new bangers to fill our heads. We can sit in our HQ with our little coffee mugs, and get lost in these incredible new tracks! If you haven't already guessed, today is one of those beautiful days! We have some of the best taste, so we found four new tracks of this Friday to share with you!
Nessa Barrett – 'dying on the inside'
[apple_music_ad artist="Nessa Barrett"]
You already know that The Honey POP and Nessa Barrett happen to be besties! Nessa just doesn't know it yet. (If you're down Ness, we would love to talk.) We were obviously excited for all four new tracks, but this one has us in love. Everything that Nessa puts out is so raw and true to who she is, that there is no way we couldn't add her to this list! She absolutely kills every single song she writes, and this one is no different. There's so much to unpack when it comes to Nessa's skills. It's insane.
Her newest song 'dying on the inside' is her first single since the release of her EP pretty poison, and we can just taste the album. First and foremost, let's talk about this music video. Every frame had us in a complete chokehold, and we're still speechless hours later. She told us a story with more than the song because, in reality, she told us a story with the video. Nessa, we here at The Honey POP want you to know that we've been there, and we love you so much.
The song itself speaks such a powerful message, that we can't stop thinking about it. If you've ever felt like your world was falling apart and everyone thought you were doing amazing, Nessa shares that truth beautifully. It's a terrible thing to go through, but Nessa found a way to make it poetic, something to always remember. We're still on the floor crying into our Squishmallows, and we're not sure if we're ready to get up. Join us down here, and get streaming, here!
TO LEARN MORE ABOUT NESSA BARRETT:
FACEBOOK | INSTAGRAM | TIKTOK | TWITTER | WEBSITE | YOUTUBE
Jake Wesley Rogers – 'Dark Bird'
[apple_music_ad artist="Jake Wesley Rogers"]
From Lollapalooza to headlining shows, Jake Wesley Rogers is rising and taking the world with him. We want tickets to his world tour, and it hasn't even been released yet. If you don't think our love for him is enough, just think about the fact that Ryan Reynolds, Madonna, Gwyneth Paltrow, and more are also just as obsessed as we are. We always knew they had amazing taste, and this just proves it.
I think he's gonna be huge.

Sir Elton John on Jake Wesley Rogers
If Sir Elton John believes it, it's automatically true. It's in the Worldwide Music Lovers Handbook. (Which is totally not written by The Honey POP in glitter and tears. Pffft no, never.) The talent someone has to have for this many icons to believe in them, says wonders for Jake. If that's not enough to stan, maybe this new track of his will change your mind because it is insane.
Of these four new tracks, this song is the most unique! The best way we know to describe 'Dark Bird' is the entire Superbloom album. You can tell that he put his heart and soul into this song, and we're so glad he did. It feels like we're on the ride of a lifetime, and no one here at The Honey POP is ready to get off. Nothing and we do mean nothing, makes us happier than a song that shows the truth behind the artist, and we think Jake did just that. It's hard to put into words how much we love this song, so you'll just have to listen to it. We're even saving you time with the streaming link. You're welcome!
TO LEARN MORE ABOUT JAKE WESLEY ROGERS:
FACEBOOK | INSTAGRAM | TIKTOK | TWITTER | WEBSITE | YOUTUBE
Lilyisthatyou – 'Moderation'
[apple_music_ad artist="Lilyisthatyou"]
Lily is stepping up to the plate as Gen Z's very own Ke$ha if we do say so ourselves. (We literally just said it, and obviously, that makes it true. Thems the rules.) She has taken her power back, as she should, and she's singing it to the masses. If you love the sound of powerful women singing their hearts out (who doesn't?), you will adore Lilyisthatyou and her newest track 'Moderation.'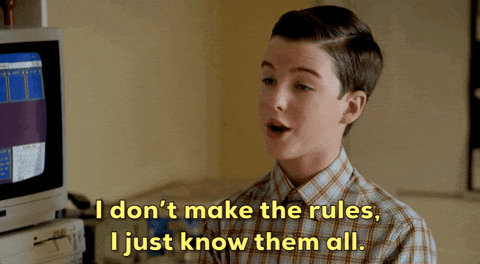 This song makes us want to go to a party (COVID safe obvi!) and just dance our little honey bee hearts out. It's got such a powerful feeling to it, and her voice has the perfect amount of rasp that we're obsessed with. You can't blame us for wanting to spend all of our money to hire her to play our Honey POP HQ monthly mixers, or just to get her to join us on Sunday's Sweet Releases. But alas, we'll settle on playing it without her, so be there on Sunday in the Hive at 1pm Central, or be square.
The video for this track screams power. We know we keep saying power, but there's no other word to describe it. It's so Lilyisthatyou, and we love it more than we love that video of Tom Holland playing with the dogs. (Sorry Tom, we still love you. We just love Lily's music video more. We're sure you understand.) This music video reminds us of an underground party where only the coolest music is played, but plot twist, it's only Lilyisthatyou.
Wanna join the party? Get streaming!
TO LEARN MORE ABOUT LILYISTHATYOU:
FACEBOOK | INSTAGRAM | TIKTOK | TWITTER | WEBSITE | YOUTUBE
Joshua Bassett – 'Doppelgänger'
[apple_music_ad artist=Joshua Bassett"]
Joshua Bassett has gone and done it again. He has brutally taken our hearts out of our chests and stomped on them, yet we can't thank him enough. Honestly, every time he releases a song, we're prepared with the tissues, but today we were busy and forgot them. Joshua, we think you owe us a hug for how much pain this track has put us through. It's so unfair. Nessa knocked us down, we got back up, and you shoved us right back to the floor.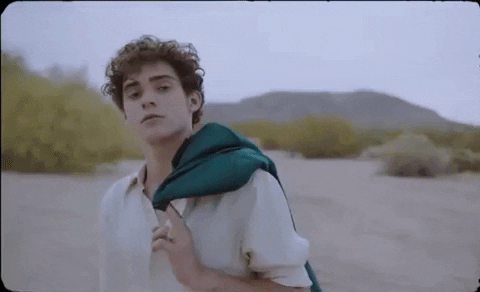 Before we even get into the brutality that is the song, the video deserves to be spoken about. Joshua gave us a movie, a cinematic masterpiece that we can't look away from. We here at The Honey POP are always left speechless by Joshua and his music videos, but this felt different. This felt personal. So what if we miss our ex a little? Why choose them when we could choose Joshua's music on repeat? Exactly, Team Joshua all the way! Join the team and get streaming here!
This song is raw, gorgeous, and overall relatable. Every decision we make has a chance of being a decision we regret, including in love. Joshua always shares his truths with us, and we always just wanna wrap him in a huge blanket and say, "We've been there," because trust us, we have. He puts such love and care into his songs, making sure that we know how much each lyric means to him. Not to mention his voice is literal honey! (Yes, that was an intentional bee pun. Sue us. Wait, don't actually sue us.)
TO LEARN MORE ABOUT JOSHUA BASSETT:
FACEBOOK | INSTAGRAM | TIKTOK | TWITTER | WEBSITE | YOUTUBE
They're Insane!
We can't explain how obsessed we are with these four new tracks! These four artists are so different, but they all have one thing in common. What is that one thing, you might ask? We here at The Honey POP are obsessed with them! They've shown us their talent, and they've shown us their truths, and we love each and every one of them. If you haven't already, go over to YouTube right now and stream these 4 new tracks!
Which of these 4 new tracks is your favorite? Did you have a favorite music video? Should Nessa Barrett become our actual BFF? (The only answer to that one is yes!) Have you already broken the replay button just like us? You can let us know down below in the comments, or head over to Twitter, Instagram, and Facebook to let us know!
Sage Marie Grace
Writer for The Honey Pop. Dr.Pepper Stan. Comedic Relief Friend at All Times.