First of all, if you haven't heard 'Heat Waves' yet what are you doing??? The most popular track from Glass Animals' newest album Dreamland has been a staple on our playlists for seemingly forever and it seems the rest of the world agrees. The Grammy-nominated Indie-Pop-Rock-How Do We Describe Their Wonderful Sound?- artists did not hold back with last year's song of the summer, and 'Heat Waves' continues to smash records and plays on as the backing track to many a pool party.
Back To The Beginning
The Indie-Pop- You know what we're just gonna stick to Indie-Pop, they wear so many genre hats we can't possibly list them all or we would be here all day. Aaaanyways, The Indie-Pop icons composed of lead singer Dave Bayley, bassist Ed Irwin-Singer, guitarist Drew MacFarlane, and drummer Joe Seaward, have been around for quite some time, with their first album drop Zaba in 2014. It didn't take long for the song 'Gooey' to become a platinum hit, spring-boarding them to fame.
Fans were then rewarded with the band's second album in 2016 with How to Be A Human Being, an album that tells a story, with each song being based on a different person they met while on the road, before turning inwards on the last track 'Agnes' where Dave Bayley writes about his own experiences. Can you imagine being so moving in someone's life they write a song about you after a chance meeting? One can only dream.
This now leads us to 2020 where we received Dreamland. A pop album with depth and emotion, it ranges over multiple genres making it a hit for any type of listener. The hit single 'Heat Waves' was picked up by many fans, the most notable being the Dream Smp fandom. One talented fan wrote a compelling fan-fiction based on the song, leading to millions of fans swarming to listen to it. This sparked a wave of fan-art and fiction, spreading 'Heat Waves' even farther through the fandom and aiding its rise. But we can't give all the recognition to The Dream Smp Fandom. People wouldn't have been so affected by it had it not been an absolute banging song!
Making Waves
'Heat Waves' wants to make it know that it will not be crashing to shore any time soon. The smash-hit is still riding the crest, with it climbing to #1 on the Billboard Global 200 Chart this week and holding steady at #2 on the Billboard Hot 100 Chart for the second week in a row. 'Heat Waves'—solely written and produced by Dave Bayley—was the first #1 on the Top 40 chart written by one writer since Ed Sheeran's 'Perfect' in 2018 and the first #1 written, produced, and performed by one artist since Pharrell Williams' 'Happy' in 2014. Glass Animals continues to break records left and right, showing us why they deserve to ride the wave of stardom, and teasing us with what's to come. Following the success of the original 'Heat Waves' Glass Animals blessed us with an Iann Dior feature in a funky reliving of the original sound.
How to Best Hear the Sound Waves That Compose 'Heat Waves'
There are many ways to experience our favorite single. Here are some of our favs!
1. Live
The unarguable best way to hear any music. Glass Animals is preparing to hit stages this summer with the second leg of their nationwide Dreamland tour and we couldn't be more excited. What do we wear? How early do we get there? How probable is us losing our voice screaming to 'I Don't Wanna Talk (I Just Wanna Dance)?' All valid questions we think. You can grab tickets here!
2. During A Pool Party
Make a splash with your friends this upcoming summer by adding 'Heat Waves' to your pool party playlist. While 'Heat Waves' can be listened to year-round, we find it has some kind of magical serotonin we only find when listening to it in a pool with friends on humid summer evenings.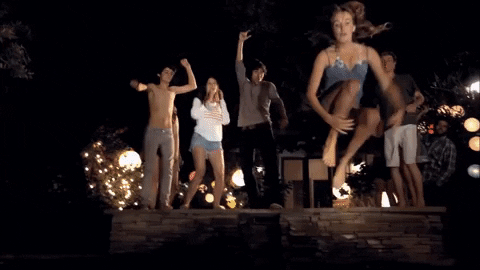 3. Windows Down Style
If you saw someone driving by with their windows down blasting 'Heat Waves' while drinking a matcha lemonade… mind your business. Nothing tops a drive to your daily target retail therapy with good vibes, good drinks, and good music.
4. On Cassette
Yeah. Glass Animals is going retro. They came out with some fun cassettes which when as a set of four cassettes, come together to make a continuous piece of art. You can grab one or all four here
5. Along With The Rest Of Glass Animals Discography
Yeah call us biased but we believe all of Glass Animals' songs are bops and deserved their day in the spotlight. Throw them on shuffle while doing homework, or baking cupcakes, or having an existential crisis. Glass Animals have us through it all.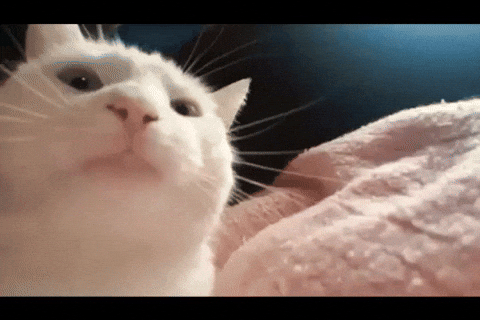 [apple_music_ad artist="Glass Animals" song="Heat Waves"]
Maybe we are just finishing this article because our glass animals playlist ended. You have no proof. What's your favorite Glass Animals song? Does 'Heat Waves' deserve the hype? Or is there another song you think deserves its time in the spotlight? Let us know in the comments section below! Or take it to socials by tweeting us @TheHoneyPOP! You can also get the latest pop culture news and inside scoop by following us on Instagram and Facebook.
Want to know more about the latest in the music world? Buzz over here! Want to be exclusive? Join our community- 'The Hive' – by fans for fans!
TO LEARN MORE ABOUT GLASS ANIMALS:
FACEBOOK | INSTAGRAM | TIKTOK | TWITTER | WEBSITE | YOUTUBE
Cora Reed
lover of coffee, mechanical keyboards, a good book, and many other things.