You read the title correctly! JP Saxe is going on tour! We can't express how excited we are to see him live! The Honey POP HQ has been screaming since we heard the news. We have not a clue how to handle all this emotion, so we're gonna do the next best thing and tell you guys how you can handle your emotions. (Because that's definitely how the world works.)
[apple_music_ad artist="JP Saxe"]
When you're planning on going to a concert, you need the perfect outfit, the ticket with the best seat for you, and who could forget, a warm-up of all the songs you're gonna be screaming throughout the night. Now, we can't really help with the clothing or the tickets, but you know for a fact that we've got your back with the songs you can listen to that will prep you for JP Saxe's Headline Tour.
'If The World Was Ending'
This song is literally a must! For a lot of people, this song put JP Saxe on their radar. His voice flows so beautifully, and the message breaks us into a million little pieces. Not to mention that this song sparked a bit of a turning point for JP Saxe in the love department. If nothing else, listen to the song and think about how cute Julia Michaels and JP Saxe are! (But also because the song? Amazing.)
The sound alone is enough to fall in love with the song, but when JP's vocals kick in, the world falls into place. Whether you're listening to the acoustic of JP solo, or the lovely sounds of Julia and JP killing it together, this is the perfect song to prep you for JP Saxe's Headline Tour. It's got the sound, the feel, and the pain that makes you just come alive. (Yes, we have it blasting throughout HQ. Don't judge us.)
'More Of You'
This song right here is a Honey POP favorite. We can't get enough of the way 'More of You' makes us slide down the wall, scream, and, you guessed it, cry. JP has this way about his voice that makes us weep, but it's not a bad thing since we keep coming back for more. This song was one of the first we heard from the album, and trust us when we say it's worth every tear. We have it on about 101 playlists, and we're ready to add it to the 'JP Saxe's Headline Tour' playlist.
If you wanna be prepped and ready for the tour of a lifetime, this song needs to be on the list. It's the perfect love song without being too cliché. If someone were to dedicate a song to us, we would want it to be this song. It's such a sweet love story put to song, and we can't get enough of it. It's definitely going to be on our Spotify Wrapped as we prepare for the tour, and it should be on yours too. No matter if you're going or not, you need this song.
'Like That'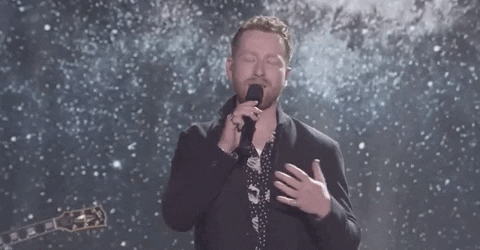 JP Saxe clearly has a way with words, specifically love songs. 'Like That' is another level of absolute artwork. We are in awe of the way he manages to say he's in love without using those words. He is truly a poet, and we here at The Honey POP will be snapping as loud as we can when this song comes on. It might sound like a pattern, but JP Saxe's voice just makes us wanna sing at the top of our lungs. You try getting any work done when the whole office is yelling. It's hard.
If JP doesn't play this one on his tour, we will be heartbroken. This song warms our hearts, and that's worth the loss of voice we get when it comes on. Nothing is stopping you from adding it to all of your playlists, including the one that you've made for JP Saxe's Headline Tour. Even if you're not going, this song is perfect to have a concert in the comfort of your own bedroom. We know we have our hairbrush microphone ready at all times.
'3 Minutes'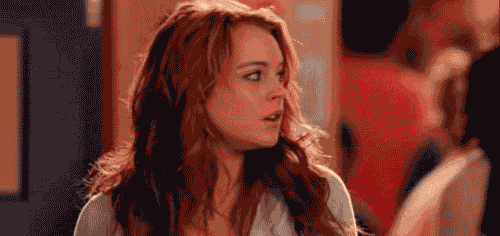 JP Saxe is indeed one of our favorite music men, and this song started it all. The way he manages to make every song unique while still being true to himself? Art. We can't express how truly obsessed we are with him. We may or may not have built our entire lives around him and this song. (Don't look at us like that! It's completely normal. Well, kinda completely normal.) This song is such a mood, and that's the best way to describe it.
We completely agree with JP, because he's done more with '3 Minutes' than we'll do in our lives. This song is an award winner if we do say so ourselves. (Obviously, we do because we just said it!) This song is nothing less than musical genius. It's like a little present that we get any time that we go on Spotify. If you haven't already guessed, we're making you add this to your 'JP Saxe's Headline Tour' playlist. We're literally in your window right now. Add the song.
'A Little Bit Yours'
As good as JP is at writing love songs, he's just as good at writing the heartbreak anthems to run our lives. We can't help but stan the entire existence of this song. Everything about it makes us more emotionally unstable than we already are. We here at The Honey POP pride ourselves on being obsessed with only the best music, and we can tell you, this song is one of the best. There is no reason you shouldn't be obsessed with this song.
See Also
We've said it a hundred times in this article, and we will say it yet again, this song is a must-have if you're going to JP Saxe's Headline Tour. There's nothing like listening to the perfect playlist when prepping for what's bound to be one of the best shows ever. This song is a little bit sad. Well, a lot sad, but it's also a lot of fun to listen to. Try putting yourself into one of your daydream states while this is playing, trust us, it truly works wonders.
No matter if you're going or not, these songs are must-haves to becoming a JP Saxe fan. One thing we know for sure is we will be front and center at JP Saxe's Headline Tour, screaming the lyrics like crazy. JP, we would like to tell you how much we adore you and the amazing music you've created. Honey bees, just because we only gave you 5 songs doesn't mean you shouldn't listen to all his music. In fact, it means you should listen to them because we didn't add them.
What's your favorite of the songs that we listed? Do you have tickets to JP Saxe's Headline Tour? Have we made you a JP Saxe stan? What's your favorite JP song we haven't listed? You can let us know in the comments. You can also tell us all about the tour on Facebook, Instagram, and Twitter!
Wanna hear more about JP Saxe? Click right here!
LEARN MORE ABOUT JP SAXE:
FACEBOOK | INSTAGRAM | SPOTIFY | TWITTER |WEBSITE
Sage Marie Grace
Writer for The Honey Pop. Dr.Pepper Stan. Comedic Relief Friend at All Times.