Another week has come and gone, and we are still in awe of the talent that this year is bringing! We here at The Honey POP are always looking for the best rising stars to share with our little honey hive. (Speaking of the Hive, feel free to join our Discord server for non-stop fun!) New artists are constantly falling into our laps, and we're so excited to share them all with you!
Flor
Flor is absolutely destroying the game, and we're here for it! If you're looking for an amazing band with an alt-pop sound and those feel-good, honest vibes, flor is the one for you! We here at The Honey POP can't explain our love for flor and their new release 'Play Along.' (No, seriously. Listen to the song because words can't describe it.)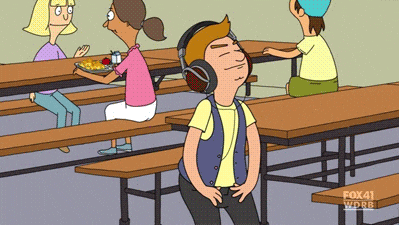 This month, flor will be joining The Band Camino on a 25-city North American tour starting in Kentucky and ending in Pennsylvania. If you don't already have your tickets, you can get them here and feel the band's stellar talent up close and personal. (We'll pretend we aren't extremely jealous of you!)
We know for a fact that flor is rising through to the top, and we've got our tee shirts ready! The talent that radiates from each member is insane, and all of it being mashed into new music makes our hearts happy! We love flor, and we know you will too, so make sure to give them a listen!
TO LEARN MORE ABOUT FLOR:
FACEBOOK | INSTAGRAM | TWITTER | WEBSITE | YOUTUBE
Twin XL
If you joined us for Sunday's Sweet Releases last week, you'll know that we are obsessed with Twin XL. Their new song 'Upgrade' ft. Dreamers has been on our mind 25/8. We are slamming our money onto the table, please, just take it. Their talent is absolutely insane, and we're in shock.
To me, 'Upgrade' is the ultimate heart break song but with a dark twist. It's about that moment when you realize that someone has complete power over you and no matter what they do you can't help but to crawl right back.

Cameron Walker on 'Upgrade'
Every day we fight the urge to pack ourselves up into a little box and ship ourselves off to them. We are beyond obsessed with everything they do, and you would be too! They have such a way about them and believe us when we say they're worth the listen. We know they're ready for song chart domination!
TO LEARN MORE ABOUT TWIN XL:
FACEBOOK | INSTAGRAM | TWITTER | WEBSITE
Clean Bandit
If you recognize this name, you're automatically 10x cooler. Clean Bandit is known for songs like 'Symphony' ft. Zara Larsson and 'Rather Be,' and we're adding their newest song with A7S to the list! 'Everything But You' gives us their signature feel-good spring break vibes!
'Everything But You' is so Clean Bandit, but also completely different. (We know it doesn't make any sense but just hear us out, okay?) It's new and improved, but true to Clean Bandit and their original style that we know and love!
This trio has been out here killing the game for years, and we're insanely excited for what they have in store this year. Every single time they release something new, we're starstruck. It's almost like a little present whenever they release new tracks!
TO LEARN MORE ABOUT CLEAN BANDIT:
FACEBOOK | INSTAGRAM | TWITTER  | WEBSITE
Maddox Jones
What's the first word that you think of when we say "Maddox Jones?" If it's not perfection, we're clearly doing something wrong here at The Honey POP. Everything about Maddox screams sheer and utter perfection. (We mean it, and you know we never lie!)
After collabing with tons of amazing artists, Maddox started his solo career in 2020 and has been killing it since! His newest release, 'Ready To Be Better,' is proof that the only place he's going is up. We are locked in with our popcorn, ready to watch this rise to the top, and we suggest that you do the same. It's gonna be a joy to watch him succeed!
It's a song of redemption and wonder with a fabulous feel-good factor that celebrates the continual evolution of the human psyche. I remember picking up my guitar New Year's Eve 2020 and I was in a place where I was pretty much sick of my own shit.

Maddox Jones on 'Ready To Be Better'
TO LEARN MORE ABOUT MADDOX JONES:
FACEBOOK | INSTAGRAM | TWITTER | YOUTUBE
Mimi Webb
One of our favorite things in the world is TikTok. Why you might ask? It's because musicians finally have an easier way to show us their talent! We have been seeing names blowing up on TikTok. From Nessa Barrett to Lauren Spencer-Smith, the names are endless, and our new name to add is Mimi Webb.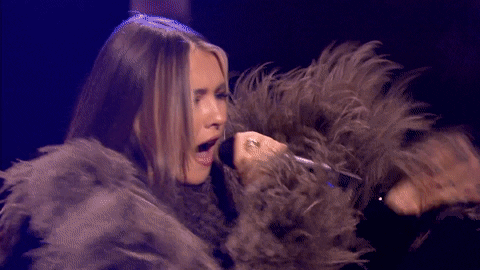 Mimi Webb has given us 'Good Without,' 'Dumb Love,' and now she's giving us 'House On Fire.' This is another track that was featured on our event Sunday's Sweet Releases that we just can't get enough of. It's 'good 4 u' meets 'Better Than Revenge,' and it is good. We're dancing in our seats just thinking about it!
When you need an artist that radiates sunshine and comfort but also power and confidence, Mimi is the way to go! She is the perfect combination of sugar and spice, and we can't wait to see her on festival stages. She is already killing it on stage, so now let's get her headlining Coachella. You know we'd be there!
TO LEARN MORE ABOUT MIMI WEBB:
FACEBOOK | INSTAGRAM | TIKTOK | TWITTER | WEBSITE | YOUTUBE
The Coral
First of all, can we just say we're obsessed with the name? Anyways on to what you're really here for, the band's insane talent! Not only are they amazing at picking band names, but they're also absolutely killer at making music that just leaves an imprint. It's a true art, and they definitely have it!
In light of their 20th Anniversary Tour nearing (which we're totes excited for, by the way!) The Coral decided to remaster their 2002 hit single 'Dreaming of You,' and we're speechless. Their talent is timeless, just like them, and this remastered track says all we need to know!
We sat and spoke about Love, who we are massively influenced by, as he actually knew Arthur Lee a bit. I just went home from their praccy room, picked up my guitar and 'Dreaming Of You' came out of nowhere.

James Skelly on 'Dreaming of You'
TO LEARN MORE ABOUT THE CORAL:
FACEBOOK | INSTAGRAM | TWITTER | WEBSITE
Elephante
Not only is Elephante killing it as a DJ and a producer, but he's also absolutely crushing it as a musician. From 'Dopamine' to 'Down This Road,' Elephante has been showing us day after day what real talent looks like. If you couldn't already tell, we're absolutely obsessed with him and all of his music. We know for a fact you'll love him too!
His recent album gives us everything we could ever need and more. It's got some of our favorite songs all wrapped into one beautiful package. We here at The Honey POP can't get enough of Elephante and the killer songs he's been sharing with us. We already can't wait for more. Seriously, we're practically foaming at the mouth just thinking about it.
If you're obsessed with the album, you'll be beyond stoked to hear that Elephante is going on tour! (Hold your screams, we're already losing our minds.) Sadly this tour is only North American, but we can sense that he will be gracing stages throughout the world soon. If you're from North America and wanna go see Elephante, click here to buy tickets.
TO LEARN MORE ABOUT ELEPHANTE:
FACEBOOK | INSTAGRAM | TWITTER | WEBSITE | YOUTUBE
Mychelle
Our HQ is literally full of tears right now, and it's not what you think. We're all bonding over how much we adore Mychelle. She has such a talent about her that we can't even begin to describe. We just wanna wrap our arms around her and keep her forever. Not in a weird way, in a totally unweird, she's a precious gift, and we want to cherish her way. That's not weird at all. Right?
Her new song is literally a piece of our soul, and it is set beautifully to music. Whenever we need to feel something, we simply turn on 'Younger Self' and boom, feelings. When the song starts, it's like the tears just fall, but in the best way. Her voice is so soothing that the pain of the lyrics hurt, but nicely. Yes, we sound insane, and yes, we are listening to the song right now, so sue us.
We have no words to describe the perfection that is Mychelle's voice. It is what we imagine silk to sound like. You know, if it had a voice. She sounds the way a warm hug feels. Okay, now we genuinely sound insane. Mychelle just does that to us. We are in love with her voice, her essence, and her overall everything. There is nothing we can do except adore her.
TO LEARN MORE ABOUT MYCHELLE:
FACEBOOK | INSTAGRAM | TIKTOK | TWITTER | YOUTUBE
The Rising Stars We Adore!
The rising stars have our hearts and will eventually have our wallets. We can't think of anything better than listening to new artists when we're locked in the HQ. No matter who your favorite big artist is, we all need a few rising stars to light the way. These artists are sure to let the world see their talent, and we're ready for it! Everything about these artists is, how we say chef's kiss!
Have you found a new favorite set of rising stars, or maybe just one? Do you have any rising stars you want to recommend? Are you planning on joining us for this week's Sunday's Sweet Releases? You can let us know in the comments or on Twitter, Facebook, and Instagram! We love hearing from you!
Wanna meet new rising stars? Click here!
Sage Marie Grace
Writer for The Honey Pop. Dr.Pepper Stan. Comedic Relief Friend at All Times.