We here at The Honey POP love women, and if you're reading this, it's a sign from the fangirl gods, telling you that you need new fierce female artists on your Spotify this year! Don't worry about not being able to find the perfect artists for your lists, that's what we're here for! It's Women's History Month, and we're ready to celebrate it! As always, we have prepared a list of killer artists that are sure to make you scream, "She's all that!"
When we say, "She's all that," we don't mean the movie. We mean powerful women, of course! We sit back in absolute adoration of these fierce ladies! Nothing about them is ordinary, and that shows in their music. We here at The Honey POP know that you seek the best, and we know that these ladies are the best! Whether they've released one song or one million songs, these women are our cream of the icon crop!
Alexis Lynn
[apple_music_ad artist="Alexis Lynn"]
We here at The Honey POP clearly have a thing for women with songs named 'House On Fire.' First, it was Mimi Webb, and now it's Alexis Lynn. Both songs are absolute works of art, just like the beautiful voices behind them! This Vancouver pop artist is kicking down doors and taking what she deserves! We're so ready to hear more women make amazing songs with personal powerful messages. Stream the new track here!
🛑 Trigger Warning: mention of addiction 🛑
I've seen some of the closest people in my life battle addiction, and this song represents what it's like to be on the outside looking in.

Alexis Lynn on 'House On Fire'
Alexis has such a power about her, even with her sweet and soft voice. One of our favorite thing about women, and Alexis in general, is their ability to be an angel and a devil all at once. There is so much fierce energy behind this one girl, and we are mesmerized by her and her talent. There's something about talented women that really just makes us smile, and Alexis makes us smile!
TO LEARN MORE ABOUT ALEXIS LYNN:
FACEBOOK | INSTAGRAM | TWITTER | WEBSITE | YOUTUBE
Megan Knight
[apple_music_ad artist="Megan Knight"]
Powerful women are the theme of this game, and Megan Knight is the next contestant! Her newest track, 'My Drama,' has us jumping all over the house. First, the music video is the definition of magic. It's truly a cinematic masterpiece! (Marvel who, because we only know Megan Knight!) We could lay here and watch this music video for hours. You know what, that sounds like a great idea.
The song itself is beyond art. Stream it here! Her voice flows so well that it has us melting to mush, and don't get us started on the harmonies! The sound, the vocals, the video, everything has us obsessed and begging for more. She really knows how to wow The Honey POP HQ, but we aren't complaining at all. In fact, we'd love it if she were to keep wowing us with her music!
The drama stems from these hard life lessons I have faced. I think everyone can relate to low times in their lives. It's about finding someone who can still love you above all else, no matter how hard or messy life has been or can get.

Megan Knight on 'My Drama'
TO LEARN MORE ABOUT MEGAN KNIGHT:
FACEBOOK | INSTAGRAM | TWITTER | WEBSITE | YOUTUBE
Anna Sofia
[apple_music_ad artist="Anna Sofia"]
If you haven't sensed the pattern, we only share women of power, which just naturally happens to be all women. Anna Sofia is one of those gifts to the world. We're jamming in bed just thinking about 'No. 5,' and you should be too. In fact, why not stream it right here, right now! We can all have a dance party! (Anna, we'd love it if you'd join us in the dancing, we'll bring cake! Honey flavored, of course!)
Anna's voice reminds us of Sabrina Carpenter, and you all know we love Ms. Carpenter. Both of these gorgeous ladies are killing the music industry, and we can't wait to see Anna showing the public what she's made of. Not only is she a talented musician, but she also just wants all of her listeners to be themselves! We know we all needed to hear what she had to say:
My goal is to be a source of comfort, safety and empowerment for my audience. I hope my music can be a tool people can use to help them find strength when they need it, and just feel comfortable in their own skin.

Anna Sofia
TO LEARN MORE ABOUT ANNA SOFIA:
FACEBOOK | INSTAGRAM | TIKTOK | TWITTER | YOUTUBE
Valerie Broussard
[apple_music_ad artist="Valerie Broussard"]
Don't you just love when you hear a woman's voice and your heart just warms? We do too. Valerie Broussard has one of those voices, and we can't get enough. We are basically begging her to make a cover of 'Here Comes The Sun.' We're no music experts, but we are fans who can feel talent, and she's got it. Her new song 'Crash' feels like a romantic comedy ending song, in the best way. Why aren't you already streaming it? We'll wait…
We are waiting for rain, so we can all go dance in the rain with this song playing. Her voice is perfect for summer, and this song is perfect for us and you. Valerie has such a memorable voice that we hope we'll never forget. When we hear her on the radio one day, we'll have to pull over and scream about how proud we are! Valerie is meant for greatness we just know it!
'Crash' is about one of those relationships where you aren't right for each other, but you can't seem to stay away from each other either. This one is really personal for me so I'm so grateful that I got to work with such amazing women on this song.

Valerie Broussard on 'Crash'
TO LEARN MORE ABOUT VALERIE BROUSSARD:
FACEBOOK | INSTAGRAM | TWITTER | YOUTUBE
Jessie Murph
[apple_music_ad artist="Jessie Murph"]
Jessie Murph popped up on our radar just when we needed her. The universe knew we needed a woman with a perfect voice to bless our faves list! Jessie has been killing it recently with her music, and we can't get enough of it! 'Always Been You' has been in our heads since its release, and she's recently gifted us with her unreleased track 'I Would've.' We are all but handing her our wallets!
This month is about honoring women and their gifts, and Jessie Murph is a gift. Her talent is indescribable. We can't even begin to express how obsessed we are with her music! (Which is a bit awkward since the whole point is giving you reasons to stan these icons!). Her talent gives us legit chills! Just call us Killer Frost! (That was cheesy, we sincerely apologize.) We are begging you to start streaming Jessie's songs because we want more of them!
Because the music I make is for girls and boys to scream to in their car, to cry to, and say "f*ck you" to. I make songs that say the things we always want to say, but don't.

Jessie Murph
TO LEARN MORE ABOUT JESSIE MURPH:
FACEBOOK | INSTAGRAM | TIKTOK | TWITTER | YOUTUBE
Maeve Steele
[apple_music_ad artist="Maeve Steele"]
Maeve is truly a woman of Steele, and we don't just mean her last name. She has such an honest soul, and it transfers into her music! We can't begin to count how many times we've listened to her newest release, 'Tycho,' it's that good. You haven't yet? Well then, run don't walk, and stream it now! There is not a doubt in our mind that this woman is going places, and we can't wait to watch it unfold! She deserves nothing but the best, and we know she's gonna get it.
It's reassuring to remember how small we are right before bed. I've always had trouble falling asleep, so this song is what I try to thing about when I'm struggling late at night.

Maeve Steele on 'Tycho'
Her energy presents as a ray of sunshine, a rainbow even. She makes everyone here at The Honey POP want to get up and run through our HQ dancing. (We've already done it once or twice, it's the best!) We could sit here for hours listing all the reasons why Maeve deserves to be on top of your Spotify Wrapped, but instead, we're just gonna tell you to trust us. We are very trustworthy, after all.
TO LEARN MORE ABOUT MAEVE STEELE:
FACEBOOK | INSTAGRAM | YOUTUBE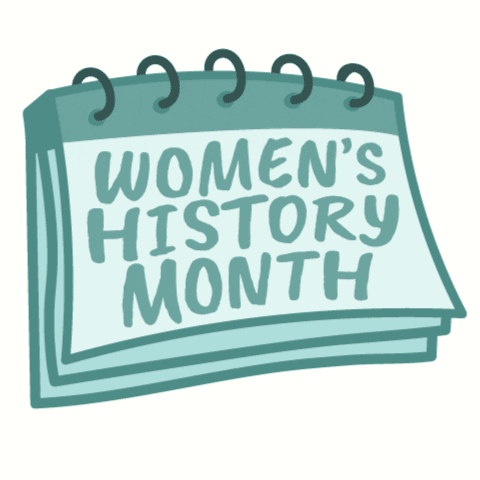 Women's History Month only comes once a year, but we celebrate women all the time! No matter what, these women and many more have our hearts and most of our money too. That's okay! We don't mind going broke if it means these women keep showing their talents to the world. Different or not, they all have one thing in common, utter talent. We can't get enough.
Have you heard of any of these talented ladies? If you haven't, how obsessed are you with them now? Which of them, if not all, are getting added to your stan list? Do you have a favorite female artist to share? You can let us know in the comments below or on Twitter, Facebook, and Instagram!
Wanna hear about more fierce women? Click right here!
Sage Marie Grace
Writer for The Honey Pop. Dr.Pepper Stan. Comedic Relief Friend at All Times.