If you love K-POP as much as we do, you won't want to miss A Million Beginnings by Sabrina T. Rudolph! From the loveable characters to the interactive reading experience, we're giving you five reasons why you should pick up this book!
Summary: "A Million Dreams Together! Hello, we are Millions!"
After a two-year hiatus, the famous K-Pop boy group Millions is back with exciting news. The seven boys, Junyoung, Taejun, Siwoo, Minseo, Aron, Bryen, and Eunkyu, are starting their own music label – InVision Entertainment. Handling the industry and a whole company by themselves comes with challenges, though. They need help!
"That's why you guys need managers!"
Back from the US, with an MBA in her pocket, Min Seohee is ready to conquer the business world. Willing to start as a manager at the music label InVision Entertainment, Seohee is soon facing some problems. Being a woman in a men's world isn't exactly easy, and the endearing Millions members make it hard to keep a professional distance, especially Taejun!
"You are such a difficult girl to romance!"
Im Taejun, the second eldest member of Millions, has an unexpected run-in with a young woman concerning one life-saving bottle of banana milk. She isn't like any woman he knows. She is feisty and independent. And the best? She has no idea who he is! Taejun's interest sparked, and as Seohee turns out to be their new manager, his feelings soon grow into something more. But things between Taejun and Seohee aren't that simple.
"But if you are willing to give me a chance, I will make this work."
Is Taejun ready to risk their company, the friendship of his members, and the support of the fans for Seohee? Will Seohee ever agree on the insanity of dating an idol – risking her job and the goals she worked so hard for?
Content Warnings: mentions of previous physical abuse, dieting, panic attacks
A Cast Of Loveable Characters
Something we enjoyed the most about A Million Beginnings was the characters! Aside from our main character Seohee, we also follow the members of Millions. In total there are seven boys in the group, each with their own personalities and interests. For example, Aron is quite shy but is a fantastic photographer, and seeing him come out of his shell was very intriguing. We had a lot of fun learning about each of the members!
A Focus On Fans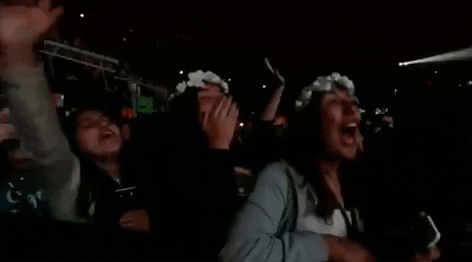 Here at The Honey POP we love everything about fans and fan culture! So we were excited to see how A Million Beginnings was made with fans in mind. The members of Millions care a lot about their fans, who they call Millionaires. They reminded us of real-life artists because of how they included their fandom in so many aspects of their lives. From their live streams to their social media presence, they aim to connect with their fans as much as possible.
It Reads Like A K-Drama!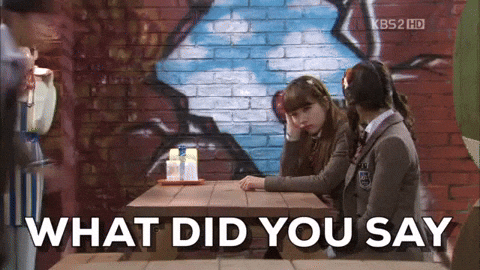 A Million Beginnings had so many cute moments! It definitely reminded us of a few scenes in K-dramas we'd seen. There was also a lot of drama that kept us intrigued. The easy-to-read writing style made for an easy binge read (just like how we binge episodes of dramas!) The book also included a definition list of terms and sayings for those that might not be familiar with them, making it more accessible to all readers!
Dive Into A Behind The Scenes K-POP Experience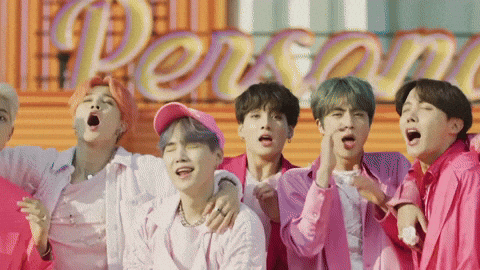 As you know, we love all things K-POP, and that includes behind-the-scenes aspects! Reading about all the hard work and dedication that these artists went through was very intriguing. We follow them as they compose music, practice choreography, and discuss marketing strategies. It was a fun inside perspective on aspects you don't typically think about while you're listening to your favorite song!
A Interactive Reading Experience
The final thing we wanted to mention was the unique and interactive reading experience. Not only can you read about these characters in the book, but there's also an Instagram page that is set up like a real group account for Millions! There they share about their favorite foods, fashion sense, and give you a glimpse into their lives as if they were real people! This added element keeps the story going even after you've read the last page.
A Million Beginnings is currently available for pre-order here!
We're excited to see where this story goes next! Do you listen to K-POP? Who are some of your favorite artists? Let us know in the comments below or by tweeting us @TheHoneyPOP!
Looking for more book reviews? Check this out!
TO LEARN MORE ABOUT SABRINA T. RUDOLPH:
GOODREADS | INSTAGRAM | TWITTER
Paige Lobianco
Find Paige on Instagram @pagebypaigebooks. Paige is a bookstagrammer and blogger who loves all things bookish. From fantasy to mystery she can't get enough! She's always ready to recommend you a book and she can talk about her favourites all day. When she's not reading, you can find her watching Marvel movies, playing video games, and taking bookstagram photos.