Kingmaker, can we hear some noise?! Kingdom is finally back! It seems like they are never resting or sleeping, but always coming up with new amazing music for us to enjoy. But not only does their music keep blowing us away, but their overall concept has us absolutely mesmerized every single time!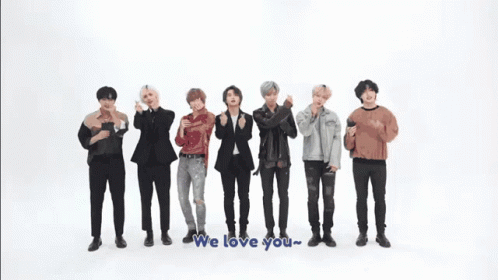 This time they are back with their fourth mini-album, History Of Kingdom: Part IV. Dann, ergo, this album, as all of their previous ones, focuses on a special member of the group and, therefore, a king. We are absolutely obsessed with how the boys incorporate their entire concept into their music. They always use traditional instruments, and their stage outfits and choreos are on point! Even their stage names fit the boys' concept. We love that so much.
[apple_music_ad artist="KINGDOM"]
Honestly, if you aren't part of Kingmaker yet, what are you doing?! (Psst, stream the new album here.)
As we said before, the new album focuses on another member. This time, it is leader Dann and his kingdom. We did some research and believe this is based on the great King Dangun, king and founder of Gojoseon, the first Korean kingdom. Anyway, whoever Dann is inspired by the title song 'Ascension' is a masterpiece, that's something we are sure of. We get the typical Kingdom sound, including some traditional Korean instrumentations, add a fantastic dose of dance-pop, add the boys' vocals over it, and we have a piece of art! Kingdom truly deserve much more recognition for the work they put into their concept and the music they put out as they have so far.
They are really doing the most and blowing us away with each new comeback! With that being said and us having History Of Kingdom: Part IV. Dann on repeat, we thought why not make a little quiz to take while streaming. Let's find out which song from History Of Kingdom: Part IV. Dann you are!
And which song did you get? How much do you love History Of Kingdom: Part IV. Dann and Kingdom? Who is your bias? Let us know in the comments below or tweet @TheHoneyPOP or talk to us on Facebook or Instagram!
Need more K-Pop in your life? Click here.
TO LEARN MORE ABOUT KINGDOM:
FACEBOOK | INSTAGRAM | TWITTER | YOUTUBE