Gem, especially European Gem, are you ready for MCND's first post-pandemic Europe tour? Because we, for sure, are! We, here at THP, are huge fans of the group, we even got to sit down and interview the boys a few months ago, making our lives absolutely complete!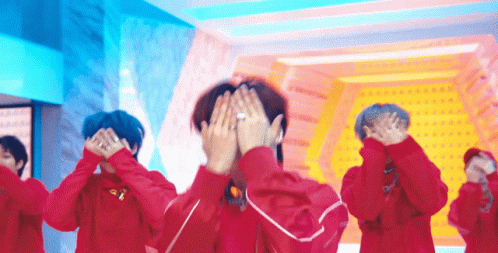 [apple_music_ad artist="MCND"]
Now, our time has come to live our Gem life to the fullest with this upcoming tour. In order to hype us up, the boys have been hosting a dance contest called MCND EUROPE DANCE CONTEST 2022! It has been so much fun to see the entire fandom, even outside of Europe, taking part in this contest and getting ready for the tour. We, maybe, have tried our hands on the contest as well but we are too ashamed to share that one with you (please excuse us).
Anyway, we are super hyped to see the boys live in one of the seven cities they are visiting on the upcoming tour (which starts April 9th btw! Go get your tickets!!). In order to get us even more hyped here are the seven songs we can't wait to see the boys perform live!
Great news Gem! MCND also just announced they are going to tour in America as well. Starting June 4th in San Francisco! We cannot wait to see them take the road in America as well and bring these amazing songs to us!
'TOP GANG'
We can't be the only ones to be absolutely excited to hear this banger live! MCND's raps are non to joke around with and 'TOP GANG' just goes extra hard! We just know this is about to set the crowd on fire!
'Spring'
It would be only right to hear 'Spring' performed live on MCND's 'Spring' Europe tour! The boys truly owned this era and we just need to hear those vocals and see this super fun choreo live! We just know it's going to be amazing.
'Galaxy'
Time to mention this absolutely banging b-side we hope to see a live stage of on tour! 'Galaxy' takes us to a different 'Galaxy' with how good it is. Those raps, those vocals. Everything is *chef's kiss.*
'Crush'
In conclusion, who doesn't love 'Crush' by MCND, and do we need more reason to want to see this live? The first verse right off the bat hits absolutely differently and will set the crowd roaring. Do we smell a concert opener, maybe?
'nanana'
Oh yes baby, if 'nanana' isn't on the setlist we will be crying! We are ready to turn it up with this absolute banger. Just imagine how amazing this song will work in front of a crowd! MCND is about to eat this tour up, we just know it.
'H.B.C'
Not entirely sure we would survive a setlist without this absolute hype song being on it. MCND truly knows how to get our hearts pumping and blood racing and 'H.B.C' has total concert rave energy! We need it, n o w!
'ICE AGE'
There is no way this tour will not include the song that started it all for Gem and MCND. 'Ice Age' introduced MCND to the world and it is only right it should be here to accompany them on their first European tour. Get the tissues everyone.
How excited are you for MCND's tour? What song can you not wait to see them perform live? Are you attending any of the shows? Let us know in the comments down below, on Twitter @thehoneypop, and don't forget to talk to us over on Facebook and Instagram!
Wanna check out our other interviews? We got you covered!
TO LEARN MORE ABOUT MCND:
FACEBOOK | INSTAGRAM | TWITTER | YOUTUBE