The global pop star, actor, producer, and author Demi Lovato has partnered with Propeller and launched a support campaign for Ukraine with the Choose Love organization.
What's in the grand prize? Demi will invite one lucky winner and their (1) guest to join them in the recording studio and be the first one to hear their forthcoming music. If that sounds exciting, wait until you learn more about all the perks and how to enter the competition. It all goes to a significant cause that we at The Honey Pop wholeheartedly support.
Demi Lovato is a passionate humanitarian known for her massive campaigns to support various causes around the world using their platform. They are a massive global advocate for mental health and have worked on various campaigns spanning Pride in 2021 to support the Human Rights Campaign (HRC), The Trevor Project, and the Alliance for Eating Disorders Awareness; and have also voiced concerns on issues ranging from racial justice to immigration reform.
They are also New York Times best-selling author with their book Staying Strong: 365 Days a Year – a fantastic read laced with inspiring quotes that chronicle their own personal struggles and recovery throughout life candidly, and we loved hearing and learning about their personal experiences. Demi also premiered a critically acclaimed documentary, Demi Lovato: Dancing with the Devil, a powerful four-part series freely accessible on YouTube Originals. It is important to take the time to listen and understand the issues happening around the world, which might not directly affect you and you might have never experienced. Life is about constant growth, and you can't grow without listening to people who may differ from you.
As we all know, Ukraine is currently amid a devastating war with Russian forces invading the country. Residents in the area and people who are fleeing the country are suffering from serious repercussions. The violence jolted the Ukrainian people, and many organizations and governments around the world are raising money to help them. They are providing them with aid and mitigating huge losses in various ways. Demi Lovato and Propeller have joined forces and launched a Ukraine support campaign with the Choose Love organization.
It is pioneering a new movement in humanitarian aid as it provides refugees and displaced people with all the essentials – from rescue boats to food, clothes, and legal advice, with a collective vision of a world that chooses love and justice every day, for everyone. With this campaign, the Choose Love organization will support over 10 million displaced Ukrainians from their homes who direly need proper shelter and assistance during this devastating crisis.
Choose Love – always. I'm inspired by the work Choose Love and their partners are doing to support displaced people around the world, including those fleeing Ukraine.

Demi Lovato
To enter this competition and help Ukrainian refugees, all you need to do is make a monetary donation, which is tax-deductible, to support the campaign. Every donation is an automatic entry into a raffle for a chance to meet Demi Lovato and hang out with them in their recording studio in Los Angeles. The winner, along with one guest of their choice, will receive the first-ever listen to Demi's forthcoming music.
This once-in-a-lifetime experience comes with a round trip to Los Angeles, a 4-star hotel residence, rideshare credits to explore the city, and much more. It sounds like a lavish holiday and an excellent opportunity to contribute significantly to society. Every dollar counts to aid this important cause, just as every drop forms the ocean. Not only that, but an anonymous donor will also match donations up to $50,000.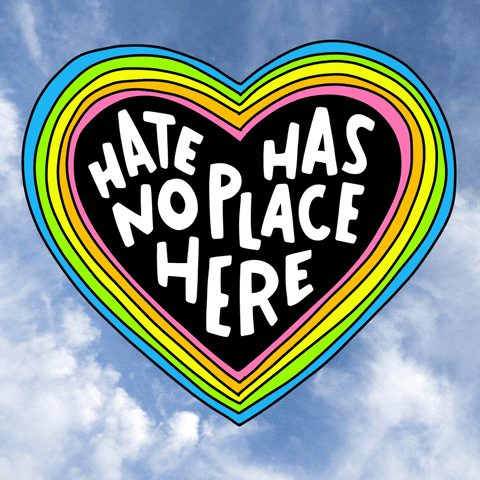 According to a statement, Choose Love will use all the money raised as donations to support over 30 projects providing vital aid and services to those still in and fleeing Ukraine, spanning medical care, food, shelter, clothes, legal aid, support for the LGBTQIA+ community and mental health support. While it is hard to remain calm and not feel helpless during times like these, we encourage all our readers and everyone to show compassion and extend a helping hand whenever you can to those in need. Even in the face of such brutal abuse and barbaric manifestations, violence will solve nothing, so choose love, give love, and spread love.
If you want to enter the contest and get a chance at the raffle, you can donate here by April 13.
However, regardless of whether you win this time and can take part in this once-in-a-lifetime opportunity, we encourage our readers to join us in supporting the Ukrainian refugees by doing whatever they can. Donate what you can and spread the word as widely as possible about this critical appeal.
Will you be entering this competition to make a difference? Do you think we, as a collective, can contribute to this ongoing crisis? Share your thoughts with us in the comments section or by tweeting us @TheHoneyPOP! You can also hit us up on Facebook and Instagram!
Want more music? Buzz on over here!
TO LEARN MORE ABOUT DEMI LOVATO:
FACEBOOK | INSTAGRAM | TWITTER | WEBSITE | YOUTUBE
TO LEARN MORE ABOUT CHOOSE LOVE:
FACEBOOK | INSTAGRAM | TWITTER | WEBSITE
Khushboo Malhotra
Khushboo Malhotra works as a freelance journalist, digital marketing & media strategist, and content marketer featured in various global and national media publications and works alongside B2B, B2C, and eCommerce brands. A wide range of her work spans music and entertainment culture, sustainable lifestyle (including sub-niches), and SaaS. She enjoys writing novels and designing screenplays, grooving at concerts, or exploring new fashion and cuisines that tickle her taste buds when she is not working. Have a story? Get in touch: khushboomalhotra24@gmail.com