So, we looked at the calendar and realized that today is our favorite weekly holiday! It's Rising Star Roundup Day! The day where we here at The Honey POP sit in our HQ and ramble on about how much we love our favorite rising stars. These artists are ascending to stardom, and we are so excited to watch them do it. We really have no other big thoughts for this, so let's jump right into this week's rising star roundup!
Lauren Spencer-Smith
We cannot tell you how truly obsessed we are with Lauren Spencer-Smith. Her voice is like music to our little fangirl ears, both literally and metaphorically. She truly has a gift that we are so excited to continue to tell you about until we're all old and tired. She's the definition of what we look for to add to the rising star roundup. She is beauty, she is grace, and she makes tears fall from our faces. We truly believe in Lauren Spencer-Smith supremacy.
Wanna hear her new song 'Flowers?' We got you covered.
TO LEARN MORE ABOUT LAUREN SPENCER-SMITH:
FACEBOOK | INSTAGRAM | TIKTOK | TWITTER | WEBSITE | YOUTUBE
Sophia Alexa
Sophia Alexa. That is all we have to say. We're just kidding. We never have that little to say. Sophia Alexa is a little ball of talent that we wish we could give the biggest hug. We are absolutely obsessed with her EP Groundwork and just her in general. We can relate to that feeling of being an outsider and music being the one thing that grounds us, so we tip our sparkly pink cowboy hats to her.
If you're excited about Groundwork, you will love 'Buried Alive!'
TO LEARN MORE ABOUT SOPHIA ALEXA:
INSTAGRAM | TIKTOK | TWITTER | YOUTUBE
Lisa Wright
We here at The Honey POP love the British if you couldn't already tell. Among those British icons is Lisa Wright. We are absolutely starstruck every single time we hear her start singing. She is like a magical music-making machine, and we are all the way on board. Mark our keyboard written words; Lisa Wright is going from the rising star roundup to the Grammy recap in no time!
Ready to stream 'Ready Now?' Great, we got the link!
TO LEARN MORE ABOUT LISA WRIGHT:
FACEBOOK | INSTAGRAM | TWITTER | WEBSITE | YOUTUBE
AVIV
Do we have any Imagine Dragons fans reading? Good, now that you're here, here's a rising star we are now attached to. AVIV is an absolute gem who just started touring with the band, and we are ready with our roses for her. She puts her heart into her music and we want to put our hearts into singing along. There are truly no words to describe her except iconic.
We have an entire new EP, Drowning In The Culture, to choose from, so we chose to spotlight the amazing 'Black Coffee!' Stream it along with the whole EP!
TO LEARN MORE ABOUT AVIV:
INSTAGRAM | TIKTOK | TWITTER | YOUTUBE
Dee Holt
We love talking about musicians, no matter when they started sharing their talent, and that includes dee holt. Her EP When I Close My Eyes, which is coming out May 6th, is sure to show the world exactly what she's made of. Catch us laying on the HQ floor, tears down our eyes, singing along to the EP on repeat. Nothing, and we mean nothing, is gonna stop us from streaming it. Which means nothing should stop you, either.
When we close our eyes, all we can think about is this song:
TO LEARN MORE ABOUT DEE HOLT:
YOUTUBE
Warren Hue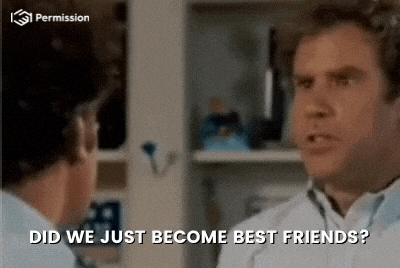 If you need the perfect rapper, singer, and producer to add to your Spotify, Warren Hue is the one for you. He has a music style that is so recognizable that you can't mistake it for anyone but Warren Hue. It's iconic if you ask us. (Clearly, we know you didn't ask us, but we like to share our opinions. It's what we're here for.) Warren Hue, we would like to be besties. Just an offer.
Instead of writing a book as to why you should stan Warren Hue, how about we just have you stream 'W' instead!
TO LEARN MORE ABOUT WARREN HUE:
FACEBOOK | INSTAGRAM | TIKTOK | TWITTER | YOUTUBE
Rising Star Roundup Day is a holiday we here at The Honey POP take very seriously. (By seriously, we mean we all scream, jump, and clap as we talk about how much we love these icons.) Nothing could make us happier than telling you all about how much we love these rising stars. They're making their way to the top, and we want front-row seats.
How many of these rising stars have made their way to your Spotify? Do you have any rising stars you would like to see us talk about? Which of these artists is your favorite? You can tell us all about it in the comments below or on Twitter, Facebook, and Instagram. We love hearing from you all!
If you wanna join in on the fun, join our Discord server.
Sage Marie Grace
Writer for The Honey Pop. Dr.Pepper Stan. Comedic Relief Friend at All Times.