If you're wondering why this took so long, it's because since the release of 'Memories,' we here at The Honey POP have been laying on the floor screaming, crying, and indeed, throwing up. Conan Gray truly came for our hearts with this release, and honestly, we expect nothing less. We have been emotionally destroyed yet again, and we're here to tell you all about it.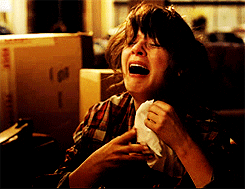 Conan Please, Our Emotions
This song is now embedded in our brain. The lyrics hit us right in the feels, and if you can't relate, let us show you some of our favorite lyrics of the emotional travesty. (We are attached to the whole song, but some of these lyrics just hit different.)
"But please don't ruin this for me / Please don't make it harder than it already is." – Ouch. Literally, all we can say is ouch. We can definitely relate to the feeling of someone coming in to ruin things. (Gross right!?)
"I wanna put you in the past 'cause I'm traumatized / But you're not lettin' me do that." – Conan really embodied our feelings with this one. Just let us live!
"I can't be your friend, can't be your lover / Can't be the reason we hold back each other from falling in love / With somebody other than me." – There is no need to explain this line. It's just pure perfection.
"I wish that you would stay in my memories." – The perfect line perhaps? We here at The Honey POP think so!
We Bow To You Conan!
Everything about Conan Gray and his new song 'Memories,' makes The Honey POP HQ so happy and sad at the same time. (Yes, just like the Kacey Musgraves song. We have taste, and we're funny. Double threat or whatever.) This song is definitely going to be the travel song of the summer. You know, in the sad, crying-our-eyes-out-while-we-drive-in-the-rain kinda way. 
'Memories' also brought us a music video that we are now obsessed with. That's right, Conan has brought us all the gifts for this new song. Among these gifts, our favorite, other than the song, of course, is the 'Memories' music video, which features our bestie, Conan Gray. It's pretty iconic if you ask us. (We know. You didn't.)
If you haven't seen the music video, you need to, and we got you covered!
New Conan Album? Perhaps We're Excited!
You read that right, Mr. Conan Gray has announced his sophomore album. Superache is set to come June 24th, and before you ask, no. No, we are not ready. We have never been so unprepared in our lives. Conan has given us months to prepare, and yet we know we aren't ready. This album is going to tear us apart. 
We here at The Honey POP are thinking of claiming tracks 2, 5, and 7 on the album. (This is only because we can't choose the whole album. Silent rules and all.) We also think the entire fanbase should claim 'Memories' as our new anthem. What better way to bring us into this new era than the first single, which Conan says is the last song he wrote on the album.
We are always in awe of Conan Gray, but after the release of 'Memories,' we truly don't know how to exist. There is nothing Conan can't do, and that includes breaking everyone here at The Honey POP. We seriously have not gotten off of the ground yet, even while writing this. Send help. Better yet, send more Conan songs!
Have you listened to 'Memories' yet? If so, how obsessed are you? What are your favorite lyrics of the song? How excited are you for Superache? Give us all the details in the comments below or on Twitter, Facebook, or Instagram!
If you wanna join in on the fangirl fun, be sure to join our Discord server.
TO LEARN MORE ABOUT CONAN GRAY:
FACEBOOK | INSTAGRAM | TIKTOK | TWITTER | WEBSITE | YOUTUBE
Sage Marie Grace
Writer for The Honey Pop. Dr.Pepper Stan. Comedic Relief Friend at All Times.