At THP, there are few things we love more than finding new collabs we can't get enough of. But it just so happens that one of those few things that we love more is sharing our finds with you, honeybees! So pretend we're Ariel in The Little Mermaid, and we have a big cave of cool gems and random objects, but our gems are of the musical variety…
[apple_music_ad artist="Ed Sheeran" song="2Step"]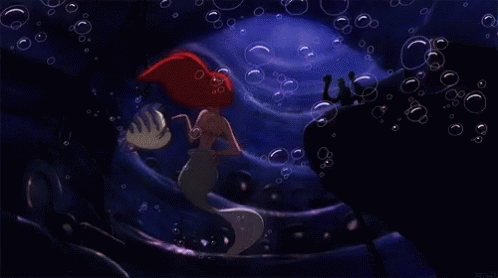 Let's get right into it! Grab your headphones and take a little ride with us as we show you some of the most impressive new collabs you need to check out.
Alesso & Zara Larsson – 'Words'
To summarize our feelings about this collab in three words: "we're. utterly. obsessed." Alesso and Zara came together for the ultimate unrequited love anthem, with Alesso's sleek production giving a fun, bouncy background to Zara's musings about falling for someone new. Zara looks like an absolute goddess in the music video, which makes sense because this song is simply heaven-sent!
Badshah, J Balvin, & Tainy – 'Voodoo'
We love a good hit. We adore a bilingual hit. And we absolutely lose our minds for a TRILINGUAL hit! And Badshah, J Balvin, and Tainy teamed up to give us just that with the unforgettable 'Voodoo,' which spans English, Spanish, and Hindi for a track that's destined to take the world by storm. The three global superstars take turns in the spotlight, and each one gets to shine in their own unique way that we can't get enough of.
One of the many reasons I was drawn to creating music is because it's universal. It connects people despite language barriers. Badshah and Tainy are tremendous artists, and this collaboration is just another example of how we're able to unite people of different cultures to find common ground and vibe together.

J Balvin
Bahari – 'Hot Mess' Featuring Yoshi Flower
This collab worked so well that we almost mistook Yoshi Flower for the third member of Bahari! 'Hot Mess' is anything but a mess. It's sleek, confident, and reels you right in with its fun bassline and the trio's stunning vocals. If you're in the midst of falling for someone that you know is no good for you, you need 'Hot Mess' in your rotation immediately.
We've been friends with Yoshi for years, and writing with him feels really natural. Our styles are similar and experimental, so we were eager to get back into the studio together. 'Hot Mess' was created on one of the days, where we were just sharing about our own chaotic lives. A lot of the song was different freestyles, and it all fell into place quickly. There was definitely an element of synchronicity.

Bahari
Ed Sheeran – '2step' Featuring Lil Baby
It's always nice to have someone to lean on when you're going through a rough time, and if you're Ed Sheeran, you have Lil Baby by your side. '2step' is all about how Ed escapes from the harsh realities of what he's dealing with by spending time with his wife, Cherry. Relationship goals! Meanwhile, Lil Baby pledges his support to someone in his life while also celebrating the good times he's been able to experience.
And on a more bittersweet note, Ed will be donating the royalties he gets from the music video streams to the Disasters Emergency Committee's Ukraine Humanitarian Appeal, which will help offer shelter, food, and more to those affected by the war in Ukraine. Be sure to watch the video as much as you can to support an important cause while jamming out!
Glass Animals – 'I Don't Wanna Talk (I Just Wanna Dance)' Featuring Albert Hammond Jr.
If we were asked to talk to this song, we'd quote 'Heat Waves': "sometimes, all I think about is you…" We just can't get enough of 'I Don't Want To Talk!' We loved the original version, which came out back in September but adding Albert Hammond Jr. really brought this track to the next level. Simply put, it just makes us 'Wanna Dance!' 
Ocean Grove – 'BORED' Featuring Dune Rats
You won't be 'BORED' if you add this absolute banger to your playlist! It brings us right back to that 2000s pop-punk sound with a new twist that we're totally obsessed with. The music video follows a little boy who looks up to a band called Ocean Rats, and we're actually in the process of starting a petition for Ocean Grove and Dune Rats to form a permanent supergroup called Ocean Rats – that way, they'd have no choice but to collab all the time. We'll keep you posted on how that goes!
This song is what you get when you place your two favorite bands into a room during what felt like a never-ending lockdown for two years and ask them to sit still. Writing this song was the perfect way to funnel our pent-up energy and irritation into something cathartic and positive — much like the entire album.

Ocean Grove
Sophia Bromberg – 'Champions Of Change' Featuring Oren Major
You probably already know her from The Voice (#TeamAriana) or TikTok, but if not, we're about to give you a crash course on why Sophia Bromberg is a rising pop star you need to keep on your radar in the next few years. Not only is her voice absolutely beautiful, but Sophia knows how to really bring a song's message to life, and adding Oren Major to the mix only makes the eco-conscious 'Champions Of Change' even more stunning. And it's not only a collab with Oren – they're working together with Footprint to help spread the word about the dangers of how much plastic we all consume.
As a musician who is passionate about the health of our environment, I believe that taking sustainable action should not only be encouraged but is, in fact, necessary for our survival. I want this song to inspire listeners, but more than that, hopefully, give people the wake-up call that our world so desperately needs. It's time for us to join the effort to save this planet. I, for one, am ready to champion this change.

Sophia Bromberg
The Weeknd & KAYTRANADA – 'Out Of Time' (KAYTRANADA Remix)'
We're never 'Out Of Time' to listen to new content from The Weeknd, and this time, he's given us a reimagined version of his 80s-inspired banger 'Out Of Time' by the one and only KAYTRANADA! KAY's production brings out a whole new side of the song, and it feels so futuristic, standing apart from anything we've ever heard before. If we were in charge of the Dawn FM radio station, this would be a staple in our rotation. Both of them really know how to serve up an unforgettable collab.
Which of these collabs is your favorite? Did any earn a spot on your playlist? Let us know in the comments below, or hit us up on Facebook, Instagram, and Twitter! And for more music you need to hear ASAP, click here.
To find more sweet collabs, buzz here!