In this upcoming book release, things are about to get a little hairy— figuratively and literally! TJ Powar Has Something To Prove by Jesmeen Kaur Deo is frankly a must-read when it comes to body acceptance and tackling euro-centric beauty standards. Of course, this book isn't all doom and gloom as it has witty dialogue, fun characters, and the beloved rivals-to-lovers trope (but we wouldn't spoil too much in that department). Couple that with a diverse cast of characters, and you got yourself the package deal when it comes to this YA book!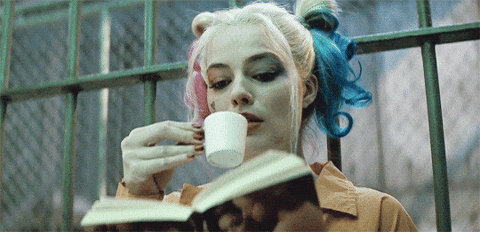 Summary: When TJ Powar—a pretty, popular debater—and her cousin Simran become the subject of a meme: with TJ being the "expectation" of dating an Indian girl and her Sikh cousin who does not remove her body hair being the "reality"—TJ decides to take a stand.
She ditches her razors, cancels her waxing appointments, and sets a debate resolution for herself: "This House Believes That TJ Powar can be her hairy self, and still be beautiful." Only, as she sets about proving her point, she starts to seriously doubt anyone could care about her just the way she is—even when the infuriating boy from a rival debate team seems determined to prove otherwise.
As her carefully crafted sense of self begins to crumble, TJ realizes that winning this debate may cost her far more than the space between her eyebrows. And that the hardest judge to convince of her arguments might just be herself.
Content Warnings: Bullying, Body Shaming, Misogyny, Racism, Toxic Relationship, Sexual Content
So What's The Big Deal With TJ Powar Has Something To Prove?
Everything! First thing first, we loved the diversity of the cast of characters. Each character has their own distinct personality, so much so that they read like actual people! Tejindar, also known as TJ for short, Powar is our lovable, sometimes hard-headed, and determined best girl! Like any other character in TJ Powar Has Something To Prove, she has her flaws, and you tell that narrative doesn't brush them off. TJ comes to learn from her mistakes, and we argue that most of the characters actually come around and learn from their own biases and mistakes as well.
Also, beyond just personality-wise, the cast is really diverse with the Indo-Canadian representation! It's rather a refreshing experience to read from another culture and be fully immersed in it. We really love this direction of YA novels becoming more inclusive and representing more people of color, different sexualities, and genders!
And Let's Get A Little Deeper About The Book's Message
Now when it comes to body acceptance and self-love, Jesmeen Kaur Deo has it covered. For the most part, the book sets up a message about body positivity. However, we argue as the story goes on, there's also another message which the book goes into. At certain points, TJ becomes critical of body positivity. Through her changing thoughts and encounters with other characters, she realizes how one still has to fit within a beauty standard even within the body positive idea.
As such, we like to throw our hats into the debate ring and argue that the book seems to lend more to a message for body neutrality, which is becoming a growing movement. Body neutrality is all about how our body is just a body. Our self-worth shouldn't be based on whether our bodies are beautiful; our self-worth should be based on who we are and what we think. And we find that sentiment often in Deo's book, through various scenes and TJ struggling through her personal debate resolution.
In fact, there's a moment in the book which mirrors this message a lot, and it's a really pivotal, heartful scene that sprouts a lot of memorable and wise quotes from a character some might never have expected to say such things (but makes total sense after you think about it). Overall, we really did appreciate how Deo crafted a raw and relatable message of self-love and worth within TJ Powar Has Something To Prove.
And How About That Romance?
Oh, and about the rivals-to-lovers trope. Don't worry; we didn't forget about that! Alas, we can't reveal much as our lips are sealed, and we won't want to give away any spoilers. But, what we can tell you is that it's a slow burn that certainly delivers and has the same romantic vibe as Devi and Ben on Never Have I Ever.
Overall, TJ Powar Has Something To Prove deserves a spot on your TBR! It's both a fun and empowering read that shouldn't be passed up!
Can't wait? Jesmeen Kaur Deo's TJ Powar Has Something To Prove will be released this summer on June 7th and is available for pre-order in the US here and Canada here!
Let us know what you think of TJ Powar Has Something To Prove over in the comments or on our Facebook, Twitter, and Instagram!
Find your way to more book recs and reviews over this way!
TO LEARN MORE ABOUT JESMEEN KAUR DEO:
TUMBLR | TWITTER | WEBSITE