The internet can't stop talking about Heartstopper! The Netflix show has become a fast favorite among viewers, especially those that know the story well from the graphic novels. If you're an avid reader of the series, you might have noticed two new characters in the show, one of them being our resident bookworm, Isaac! Throughout the course of the show, Isaac is always seen with a book in his hand. From school to the bowling alley, to sports day, Isaac teaches us that it's always a good time to read! But just what was he reading? Today we're giving you Isaac's Heartstopper reading list with all the books he's seen reading in season one. Now you can join in on all the bookish fun!
Hey, honey! Just so you know, there are some links in this article which we may earn money from if you make a purchase using them. It's at no extra cost to you and helps us as an independent publication massively. Thanks for supporting The Honey POP!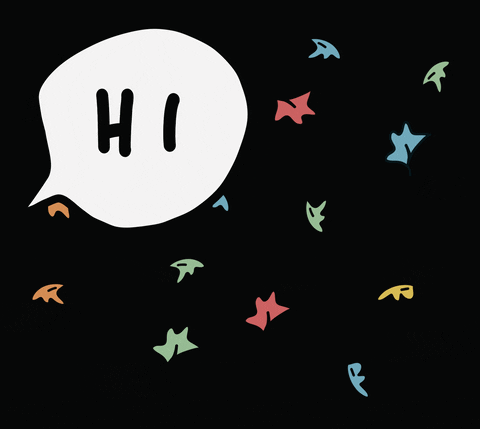 Dune Messiah By Frank Herbert
In the first episode, we see Isaac reading Dune Messiah at lunch! This sequel to the popular sci-fi novel Dune continues to follow Paul as he's thrust into a charged political atmosphere. This exciting world has so many intricate details that fans enjoy. We'd love to hear Isaac's thoughts on this book!
Content Warnings: death, war, violence, pregnancy, drug use, genocide, grief, death of a parent, murder.
You can order Dune Messiah here!
Naruto: Volume 72 By Masashi Kishimoto
Next up we see Isaac with a copy of the seventy-second volume of Naruto. We love reading manga so we were super excited to see him reading one. Naruto is a very well-known manga series and anime. This volume is actually the last installment of the original Naruto storyline. These books are filled with beautiful artwork and intriguing characters, no wonder Isaac has read so many of them! We loved seeing how he reads so many different genres of books. Now we're determined to finish Naruto too!
Content Warnings: violence.
Click here to order your own copy!
Quantum Mechanics: The Theoretical Minimum By Leonard Susskind & Art Friedman
This non-fiction novel sounds really intriguing! It gives readers an in-depth introduction to the world of physics. Something we love the most about reading is when we learn something new! We're sure Isaac appreciates that too. Now we've got him to thank for inspiring us to read about physics!
Content Warnings: None.
Grab your copy of Quantum Mechanics: The Theoretical Minimum here!
A Good Girl's Guide To Murder by Holly Jackson
Next, we have another book that's taken the YA bookish community by storm! This thrilling mystery is all about Pip, a girl from a small town that is determined to find the real killer in a 5-year-old murder case. No wonder Isaac couldn't put this book down at lunch! It's an addicting read with lots of plot twists and an engaging mystery.
Content Warnings: animal death, bullying, death of a parent (mentioned), drug use, drugging, kidnapping, murder, racism, sexual assault (mentioned), self-harm (mentioned), disordered eating (mentioned).
You can order A Good Girl's Guide to Murder here!
Proud By Gareth Thomas
We have to admire when Isaac matches his current read with what he's doing! During Nick and Charlie's rugby match we see Isaac reading Proud, which is an autobiography of a rugby player and his experience coming out. Both Proud and Heartstopper are inspiring stories that promote inclusion and self-love!
Content Warnings: homophobia.
Click here to order your own copy!
Pride and Prejudice By Jane Austen
A perfect get-together is never complete without a good book! While Charlie and Tao bicker over Monopoly, we see Isaac curling up with a copy of Pride and Prejudice. This classic book is beloved by many readers all over the world. It makes sense that one of our favorite bookworms would pick it up! In Pride and Prejudice, we follow the romance of Elizabeth Bennet and Mr. Darcy. As Isaac once said, we "wanna believe in romance" so we love a good romantic read!
Content Warnings: classism, sexism.
Click here to order a copy!
Radio Silence By Alice Oseman
We absolutely love Alice Oseman's work so we were so excited to see Isaac reading Radio Silence at the bowling alley! Radio Silence is set in the same world as Heartstopper and follows Frances, who is determined to achieve her dreams even if that means she has to sacrifice some aspects of herself. When she meets Aled, he encourages her to be true to who she is. Except things start to snowball when their trust is broken, and Frances is forced to face her past. This book is filled with so many important lessons, now we know why Isaac is so good at giving advice to his friends!
Content Warnings: anxiety, animal death, parental emotional abuse, harassment.
You can order Radio Silence here!
Gender Explorers: Our Stories Of Growing Up Trans And Changing The World By Juno Roche
We're back in the classroom again and Isaac is reading Gender Explorers: Our Stories of Growing Up Trans and Changing the World! This book is a collection of interviews with young trans people. In it, they give their advice and insight into their stories. One of our other favorite characters in Heartstopper is Elle, a trans girl who has quickly stolen our hearts! What's not to love about these heartwarming stories?
Content Warnings: bullying, mention of suicide.
You can order Gender Explorers: Our Stories of Growing Up Trans and Changing the World here!
There Is No Planet B: A Handbook For The Make Or Break Years By Mike Berners-Lee
We totally related to Isaac when he was reading during sports day. Who wants to play sports when you could read instead? This book also focuses on the important topic of climate change. It not only teaches you about what is happening to our planet but also what we can do to help. We love that Isaac is trying to do more for the environment!
Content Warnings: None.
Grab your copy of There is No Planet B: A Handbook for the Make or Break Years here!
There you have it bookworms! We are loving all these book recommendations from Isaac. You'll definitely catch us reading these books in between rewatch sessions of Heartstopper. Who was your favorite character in Heartstopper? Let us know in the comments below or by tweeting us @TheHoneyPOP!
Need more book recommendations? We've got it covered!
TO LEARN MORE ABOUT ALICE OSEMAN:
WEBSITE | TWITTER | FACEBOOK | INSTAGRAM | YOUTUBE
Paige Lobianco
Find Paige on Instagram @pagebypaigebooks. Paige is a bookstagrammer and blogger who loves all things bookish. From fantasy to mystery she can't get enough! She's always ready to recommend you a book and she can talk about her favourites all day. When she's not reading, you can find her watching Marvel movies, playing video games, and taking bookstagram photos.