All My Rage by Pakistani-American young adult novelist Sabaa Tahir displays her magnificent transition into contemporary fiction after delving into the depths and nuances of the fantasy world with her highly acclaimed debut novel. As our lovely, fervent readers know, some of the greatest, most fascinating stories come from the constantly swelling sphere of the young adult fiction genre, and we at The Honey POP love to read and bring stirring reviews of brand-new and upcoming books to refresh your TBR list.
All My Rage rises above typical YA contemporary fiction tropes with its depth and with dark and diverse elements seamlessly meshed together, chronicling the stories of Noor, Salahudin, and Misbah through the lenses of bliss, despair, truth, and forgiveness. With her New York Times bestselling novel series, An Ember in the Ashes, Sabaa reached the peaks of fame and recognition, which was indeed an exhilarating, exquisite, and surreal experience. She has outdone herself with her first exemplary, contemporary YA novel, spiraling through almost every human emotion on the emotional spectrum.
Content Warning: Islamophobia, racism, drug and alcohol use, loss of loved ones, bullying, mentions of repressed sexual assault, and grief.
Summary:
Lahore, Pakistan – Then.
Misbah is a dreamer and storyteller, newly married to Toufiq in an arranged match. After their young lives are shaken by tragedy, they come to the United States and open the Cloud's Rest Inn Motel, hoping for a new start.
Juniper, California – Now.
Salahudin and Noor are more than best friends; they are family. Growing up as outcasts in the small desert town of Juniper, California, they understand each other the way no one else does. Until the fight, which destroys their bond with the swift fury of a star exploding.
Now, Sal scrambles to run the family motel as his mother Misbah's health fails and his grieving father loses himself to alcoholism. Noor, meanwhile, walks a harrowing tightrope: working at her wrathful uncle's liquor store while hiding the fact that she's applying to college so she can escape him—and Juniper—forever. When Sal's attempts to save the motel spiral out of control, he and Noor must ask themselves what friendship is worth—and what it takes to defeat the monsters in their pasts and the ones in their midst.
From one of today's most cherished and bestselling young adult authors comes a breathtaking novel of young love, old regrets, and forgiveness—one that's both tragic and poignant in its tender ferocity.
Review:
All My Rage by Sabaa Tahir is a deeply profound and radical tale told in dual perspectives and timelines, swinging over generations and territories while exploring the worlds of Noor and Salahuddin. It explores their intertwined paths, veering from the individual, intimate experiences of Sabaa Tahir. It is poignant, eloquent, thought-provoking, heart-touching, and sometimes agonizing, but still feels pleasant, optimistic, and gorgeously astonishing.
The story follows Noor and Salahuddin in the modern-day, who live in Juniper, California. Sabaa delves into complex subjects with the utmost sincerity, unraveling the harsh realities of misconceptions, false notions, and hollow stereotypes perpetuated around girls' lifestyles, Muslim communities, people of color, and immigrant lives. Noor strives to survive after losing her family and moving to the United States with her controlling, aggressive, and devious uncle. He viciously forces her to work at his liquor store rather than focus on her career and forbids her to practice Islam.
Meanwhile, Salahuddin, the son of Misbah and Toufiq, runs a motel business while scuffling with his childhood trauma, a sick mother, an alcoholic father, and high school nuisances. It has left him crippled and depressed as he struggles to navigate his way through life with the support of Noor. Both desire to leave their small town in pursuit of their dreams. However, grappling with grief, they struggle to visualize their way out of the chaos.
Another significant character is Salahuddin's mother, Misbah, afflicted with chronic illness, whose story intersperses snippets of her life, weaving the past and present, giving us a glimpse into her old life. We also learn how she encountered an early arranged marriage and her tough sacrifices as a mother. Misbah is the string of faith and love that binds Noor and Sal, and it feels daunting to see her hit rock bottom. The portrayal of her unfathomable, motherly love with vigor and zeal leaves us hoping that humanity is still alive in our world.
Sabaa did an excellent job portraying Islam and how the characters navigate their complex relationship with religion while looking for a shred of hope without being preachy and overbearing. It was fascinating to read how she brilliantly woven words to display teenage angst, loneliness, and finding escape in music, often reminding us of John Green's novels, but from a refreshingly distinct perspective. She illustrates the perplexing identity crisis in a foreign country, yearning for a sense of belonging, which offers a unique interpretation of "finding a home" that extends beyond a residence or place to a person or a feeling.
The representation of South Asian culture in the story was also gratifying and infused with an innate sense of authenticity. From the lush culture of Lahore to the exquisite portrayal of Urdu and Punjabi dialogues, to mouthwatering descriptions of luscious and aromatic South Asian cuisine — "hot ghee popping off the pan," "potato pakoras, stuffed with skinny green chilies and fresh from the fryer," "Kaddu Gosht," "soft chunks of meat falling off the bone into a cumin-scented sauce," and more — brought back childhood memories for us.
So, to satisfy our food cravings, we have ordered some tasty finger-licking takeaway. Come and join us!
All My Rage is an utter masterpiece that will instantly move you with its eloquent, poised writing style, dripping with a sheer generosity that is just astonishing. With each page you slowly turn, you will develop a connection with the engaging, imperfectly perfect Noor and Sal. The essence of the story lies in understanding their hopes, grief, happiness, love, loss, and unbreakable bond as they comprehend each other, unlike anyone else. Their friendship and probable romance propel the plot forward while unraveling layers of emotions and mysteries to keep you hooked until the very end.
We cried a few times while reading this novel, as it is definitely a heavy yet unmissable, heart-binding love story that will take a piece of your heart along with it. Prepare a tissue box to shed some tears and enjoy giggles, as we know you will love it.
Quotes Worth Remembering!
"Rage can fuel you. But grief gnaws at you slow, a termite nibbling at your soul until you're a whisper of what you used to be."
"Great passions grow into monsters in the dark of the mind; but if you share them with loving friends they remain human, they can be endured."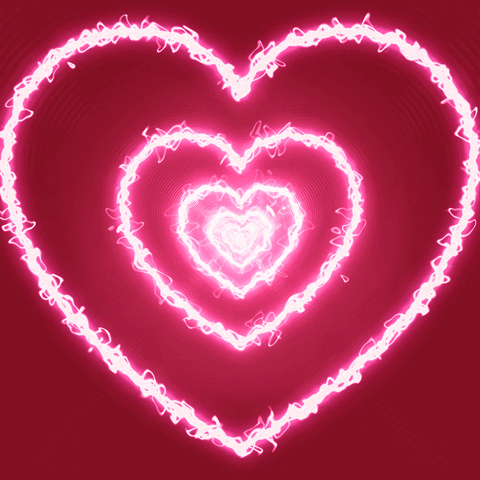 "I wonder what it's like to be with someone who can love you through your rage."
"But mostly it taught me that music can be more of a home than four walls and a roof."
"The chaiwallah brought sabz chai, Kashmiri-style. It was pink and milky, sprinkled with cardamom and brimming with crushed pistachios and almonds. A romantic tea, I always thought."
All My Rage by Sabaa Tahir is out now and is available for purchase here!
All My Rage is a totally binge-worthy read, and it makes a perfect addition to your TBR shelf. What's your favorite contemporary fiction or YA book at the moment? Tell us what you're reading and recommending in the comments or by tweeting us @TheHoneyPOP!
Craving more bookish content? We've got you!
TO LEARN MORE ABOUT SABAA TAHIR:
INSTAGRAM | TWITTER | WEBSITE
Khushboo Malhotra
Khushboo Malhotra works as a freelance journalist, digital marketing & media strategist, and content marketer featured in various global and national media publications and works alongside B2B, B2C, and eCommerce brands. A wide range of her work spans music and entertainment culture, sustainable lifestyle (including sub-niches), and SaaS. She enjoys writing novels and designing screenplays, grooving at concerts, or exploring new fashion and cuisines that tickle her taste buds when she is not working. Have a story? Get in touch: khushboomalhotra24@gmail.com