Stop what you're doing! Olivia Rodrigo: driving home 2 u (a SOUR film) has just made its way to Hulu! That's right, it's on Hulu now! We're entirely too stoked about this, you do not understand! If you hear that screaming, yeah it's us.
We know we've already talked about this like three times but come on, it's Olivia Rodrigo and a SOUR film! You think we're not going to spend every waking moment we can talking about how much we love it? (If you do think that, We're so sorry to say that you're wrong.) Instead of ranting further, we're gonna give you some of our favorite parts of the SOUR film!
[apple_music_ad artist="Olivia Rodrigo"]
A Rock Version Of 'jealousy jealousy?' Hello?
You read that right, a rock version of 'jealousy jealousy!' It's like the rock version of 'We Are Never Getting Back Together' all over again, and we feel all tingly inside! Olivia had definitely stolen The Honey POP suggestions box because this was number one on the list!
Olivia's Realness!
One thing we love about Ms. Olivia Rodrigo and the SOUR film is the constant authenticity! There's never a moment in the film where we aren't moved by Olivia bearing her soul to us. She's so true as she talks about her process with the album and becoming this beautiful inspiration! We're so proud of Olivia and her entire journey!
Whether it's her sharing the process behind a track, telling us how she felt making each song, or just telling us her struggles, we're in love. Olivia had always been such a pure soul to us, and this film had only furthered that in our minds. We are leaders of the Olivia Rodrigo Love Club!
The Film's Rendition Of 'favorite crime!!'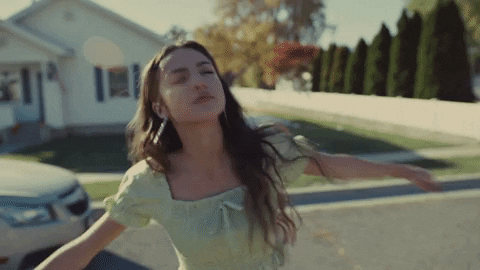 Now, 'favorite crime' is already one of our favorite songs on SOUR, but this version takes the cake. Her voice is so raw and angst-filled! We've been crying on the floor for about a week now. Words can't describe the feelings this song has put us through today alone!
We Got 'good 4 u' Orchestra Version!?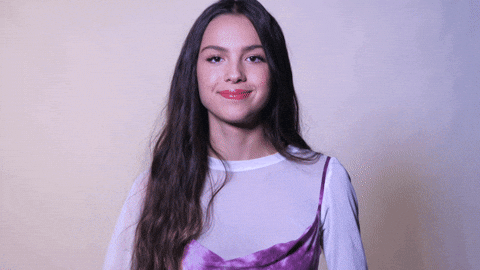 We have no words for how much we love this version of 'good 4 u!' It's so different than the original, yet it still keeps us jumping up and down. (We admit it looks a little stupid, but Olivia just makes us feel that way!) Olivia, your voice is truly music to our ears, and let's hear it for the orchestra!!
Go Stream The Film!!
No matter what our favorites are, you need to go stream the film for yourself! It's something every person in the world needs to see, and it's now streamable on both Disney plus and Hulu! So get up, do a little dance, and go watch this iconic film. Olivia said so. (Okay, she didn't. Just pretend she did!)
Have you already seen Olivia Rodrigo: driving home 2 u (a SOUR film)? What was your favorite part of the film? Which of the new versions of these killer tracks is your favorite? Tell us down below or on Twitter, Facebook, or Instagram!
Join us on Discord! It's so much fun!
TO LEARN MORE ABOUT OLIVIA RODRIGO:
FACEBOOK | INSTAGRAM | TIKTOK | TWITTER | WEBSITE | YOUTUBE
TO LEARN MORE ABOUT HULU:
FACEBOOK | INSTAGRAM | TWITTER | WEBSITE
Sage Marie Grace
Writer for The Honey Pop. Dr.Pepper Stan. Comedic Relief Friend at All Times.