Listen up, honeybees, we have a great one for you. If you managed to catch The Band CAMINO on their last tour and loved the openers, you probably already know what we're about to talk about. In that case, good for you, you have taste and we respect that. If you don't know what we're about to talk about but you landed on this article, you also have taste and our respect. Kudos. That's right folks, we're here to talk about flor's Future Shine, their brand new album that we just can't get enough of.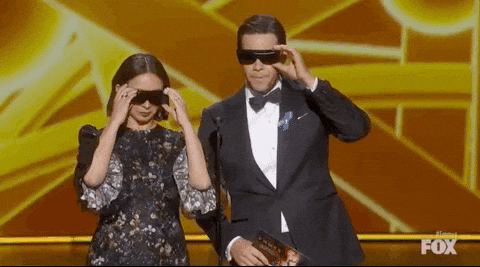 We thought we'd take some time to share our favorite tracks off the album. We'd share them all but we'd be here all night. Just trust us when we say flor's Future Shine is full of bangers.
'Gotta Do Something'
We don't know about you, but this song really hit us in our 20s.
"i'm feeling lost. i'm feeling forsaken. going to bed- going to bed aching.
i must be wrong. i must be mistaken. that's just the risk living at the heart of it.
well, you gotta do something"
flor really got us with this one, capturing all the feelings of confusion, burnout, and the desire to…well do something with your life and not feel so stuck. It can be overwhelming at times and flor manages to translate those feelings into a catchy af song while also highlighting the hollowness that can accompany them through the music video.
'Skate'
We love the vibes of this album and 'Skate' is another favorite of ours off flor's Future Shine. This track feels like summer, definitely one you can blast in your headphones while skating through the city like the track says. We love having summer tracks to add to our playlists when summer is right around the corner and we're sure you will love this one. Don't mind us we're just getting our skates ready and trying to remember how to use them so we don't fall.
'Future Shine'
Of course, we had to mention the album's title track. This song is pretty, that's really the best way for us to describe it. The vocals really shine (haha) through on this track and it just makes us feel warm. It's beautifully produced and really does a great job of capturing what Future Shine is as an album.
Like we said, if we listed all of our favorite songs off the album we'd be here forever talking about the whole album! So we'll wrap it up here for the sake of time. But, you can check out flor's Future Shine for yourself right here and see what you think. Share your thoughts with us over on Twitter or drop us a comment below! If you wanna catch this album live, you can catch flor on tour this fall! Get your tickets here.
Want more music? Buzz on over.
TO LEARN MORE ABOUT FLOR
FACEBOOK | INSTAGRAM | TWITTER | WEBSITE