CARATs! This is not a joke. SEVENTEEN has announced their tour dates! SEVENTEEN is going on tour! Remember when the members were V-living all day long just before the fan meeting in Japan, then Hoshi hinted that the band would soon go on a world tour? Here we go! Can you hear our excitement? A new album plus a world tour! That means a lot of new SEVENTEEN performances! Did we ever say that we love you, SEVENTEEN? We're so lucky! *dance of joy*
[apple_music_ad artist="SEVENTEEN"]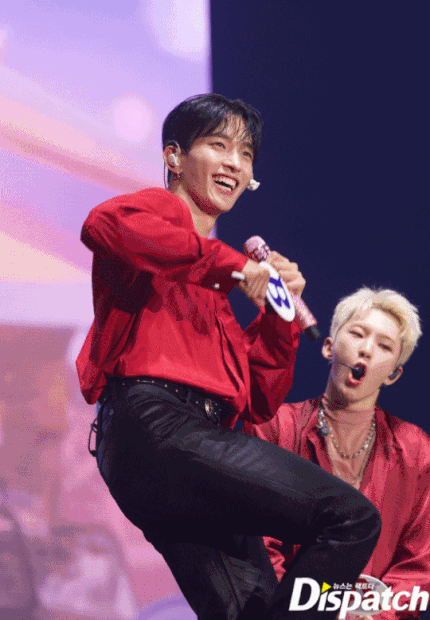 DK is us right now… Well, before we start, let's recap! BE THE SUN is the name of the world tour – isn't that too cute? 😍 The tour will start in South Korea in June. Warning, CARATs! Note that the two dates on June 25 and 26 will be broadcast online. Yes, the two dates! We don't wanna cry but SEVENTEEN are too generous.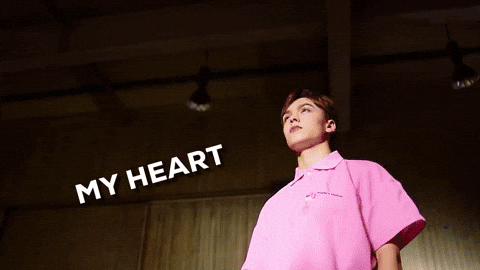 Then, the members will fly to the USA in August. Some dates will also be planned for Asia and Japan (we suspected it – our spoiler fairy, Hoshi, said at the end of the Hanabi fan-meeting that it was not a goodbye, but a see you soon). But let's hope all together, CARATs from all over the world, because there's more to come!
If you're wondering who these backs belong to, here are their adorable faces right here! The BE THE SUN poster for Seoul concerts is beautiful isn't it?
This will be the band's first tour in what seems like an eternity, which was exactly 2 years and 4 months, after their SEVENTEEN WORLD TOUR. They will be able to finally show performances of songs from Attacca, Your Choice, or Heng:garæ in front of their CARAT audience. 'To you' will be on the setlist, right?
Let's Prepare Ourselves Properly…
Because it's going to happen very, very quickly, and because we never get tired of it, let's be honest – it's time to rewatch 5 of the band's most memorable performances! You're in for a treat. If you're not a CARAT yet, you can be sure that after watching these videos, you will be! Ready to be swept away in the very, very nice universe of SEVENTEEN?
'Fearless' x 'Left & Right'
First, this one is iconic! We re-rewatch it to see Jeonghan throwing himself back before the members catch him. Incredible, you said? We literally live for the bold choreography of 'Fearless' and the hyper, playful mood of 'Left & Right!' In short, a five-star performance.
'CLAP'
What would this list be without a performance of CLAP? Everything is perfect here! Their synchronization, their hyper stable voices, their incendiary energy, the stage effects. We can't wait for BE THE SUN!
'HIT'
If you're lacking a little energy, well, 'let me drop the eumak!' With 'HIT,' SEVENTEEN proves that they are the kings among the kings of the stage. How can a performance reach this level of perfection? Because it's SEVENTEEN…
'24H'
Well, do we need more explanation for this performance? The kings of SEVENTEEN did a very eloquent and beautiful choreography here. Seriously, their super fluid movements made the clock image so real! We miss you, SeungKwan.
'To You'
We talk a lot about the choreography but SEVENTEEN have golden voices, it's a nonarguable fact. It's time to listen to this incredibly healing song, 'To You,' again. Have we mentioned that we absolutely love this ballad? To sum up, we simply love to see them so happy to sing!
Thats' all for SEVENTEEN performances now… But mark your calendars. On May 27, don't forget to stream Face The Sun (which has over 1.74 million pre-orders in the first week alone, just to say…). The album is for sure going to be a musical and artistic masterpiece ✨
What song do you hope to see on tour? Are you going to see SEVENTEEN in concert? Let us know by tweeting us at @TheHoneyPop or visiting us on Facebook and Instagram! Want to know latest news about SEVENTEEN? Click right here!
TO LEARN MORE ABOUT SEVENTEEN:
FACEBOOK | INSTAGRAM | TIKTOK | TWITTER | WEBSITE | YOUTUBE