Lizzo is easily one of the most successful and influential pop stars in the industry right now; from the viral success of 'About Damn Time' to joining Harry Styles on stage at Coachella and her new shapewear brand Yitty, Lizzo is killing the game right now. To top it all off, not only is she a pop sensation, but Lizzo will also be taking to the screen with her new documentary!
The new documentary has been directed by Emmy-award winner Doug Pray and documents Lizzo's career from her previous album, Cuz I Love You, to the creation of her upcoming album, Special. While the album is set to release July 15th, the new documentary is due for an Autumn release on HBO Max and currently has no title.
This, of course, is not Lizzo's first time taking to the screen, with her featuring in the 2019 film Hustlers and recently releasing her own reality competition show, Watch Out for the Big Grrrls. Seriously, the range that Lizzo has is insane; she can sing, rap, play the flute, act, and host? We have no choice but to stan.
The documentary will focus on Lizzo's own personal life story, from humble beginning to her international stardom and playing packed shows worldwide. According to the singer herself, the documentary will show the "amount of time, patience, blood, sweat and tears" that have gone into her career. Lizzo is already so loveable and we at THP think that seeing her life story in this documentary will just make us like her even more!
Lizzo announced the documentary at the Warner Bros Discover Upfront Presentation at Madison Square Garden and we honestly don't know how she expects us to wait until Autumn to watch it. Head of Original Content at HBO Max, Sarah Aubrey described Lizzo as a "formidable talent" (facts) and stated that they were "ecstatic to help share her incredible journey."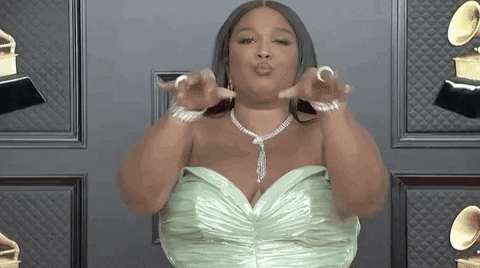 Are you as excited to see Lizzo's new documentary as we are? Be sure to let us know by tweeting us @TheHoneyPop or visiting us on our Facebook and Instagram. 
TO LEARN MORE ABOUT LIZZO:
FACEBOOK | INSTAGRAM | TIKTOK | TWITTER | WEBSITE | YOUTUBE