As CARAT, which is a full-time and sooo interesting job, let's face it, we have a lot of questions about SEVENTEEN. One of them is which era of SEVENTEEN fits us best. Well, you're about to get an answer!
Let's be honest, our excitement level can barely contain itself when we think about SEVENTEEN and all that's about to happen. By that, we mean the comeback… OMG the comeback. Next Friday! With their full album Face The Sun! Are you ready? Not us…
In the meantime, just to wait for the time to pass, or to make us somehow even more hysterical, the band posted some teaser pictures. Like this one.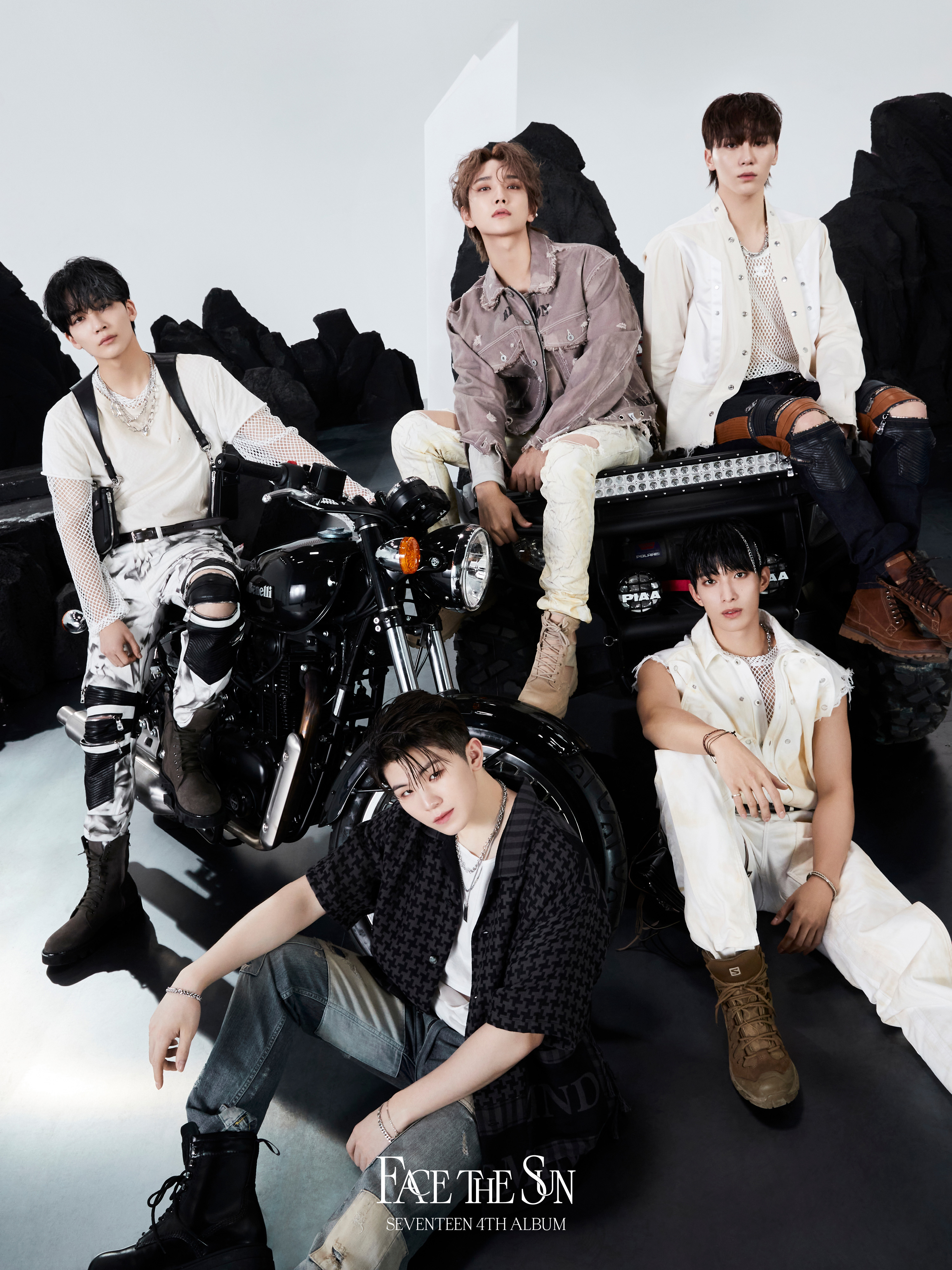 Ok, we forgot how to breathe. They were supposed to give us a hint about our favorite concept (and maybe help us to know which of the five albums to buy) but it had the exact opposite effect…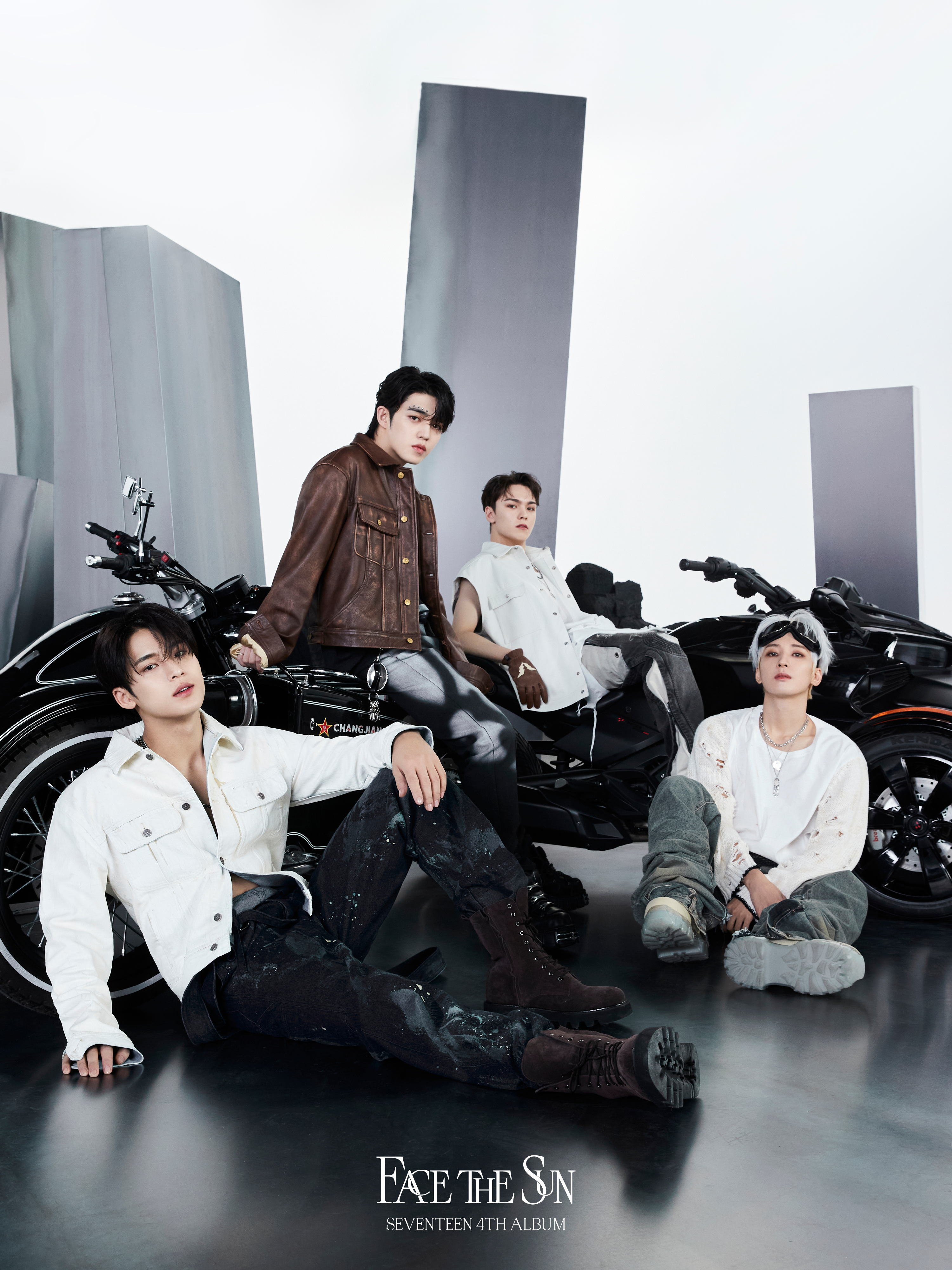 The pictures are… Wow… We'll never get over it… They're a bit dark, hyper crafted, and mesmerizing…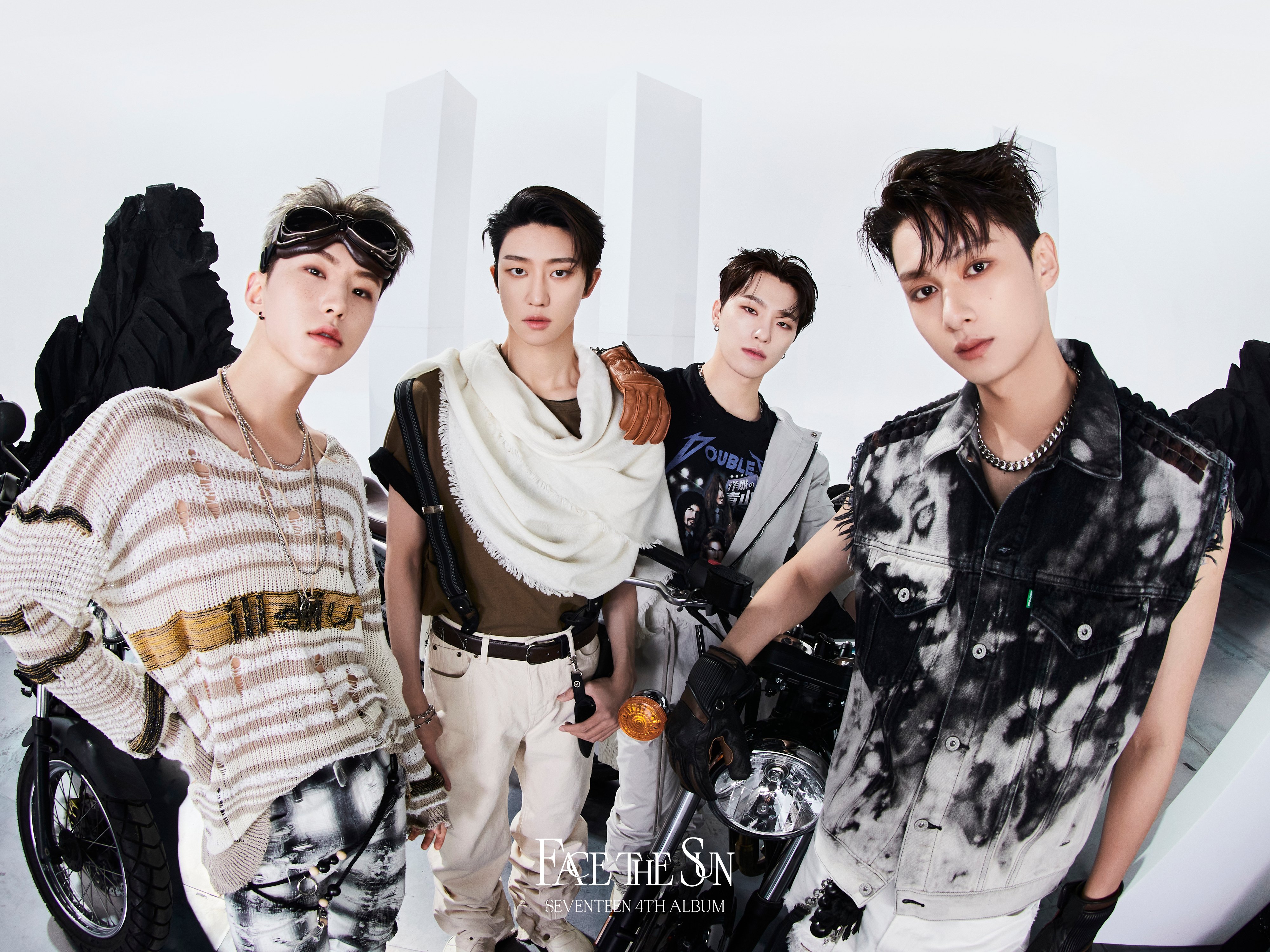 Ok bye.
Face The Sun Theories
Let's recap to come back to our senses. We have five moods. The robotic one, the shady one (look at the picture of Vernon, it looks like a poster of a Sherlock Holmes movie), the dangerous one (but at the same time they look cute, like they were hanging out around a dark campfire), the adventurous one and finally the badass one (a little wink to the clip of 'Call Call Call?').
SEVENTEEN said that the band chose to show a new side of their creativity. And we can't wait to hear the result. We already have some clues. Apparently the choreography of 'HOT' will be hyperdynamic, like 'HIT' (but with signature moves that we can reproduce). It's time to look at this work of art for the hundredth time.
The musical atmosphere of the single should be hip-hop with a bit of guitar. Since Woozi-the-genius-producer-woohae dropped this sample, CARATLAND is in a panic. If it turns out to be a 'HOT' sound sample, we're in trouble…
[17'S 우지] 🔥🔥🔥🔥🔥🔥🔥🔥🔥🔥🔥🔥🔥#SVT_AUDIO_KIT #HOT #SVT_HOT pic.twitter.com/5Ik2T1Vbsf

— 세븐틴(SEVENTEEN) (@pledis_17) May 20, 2022
SEVENTEEN, The Music Geniuses
That was for the appetizer. Because SEVENTEEN have released the highlight medley and now CARATLAND is really in a panic. At The Honey POP, we plan to listen to this teaser at least a hundred times, just to be ready for Friday. May 27 should now be a holiday to celebrate this work of art every year.
This medley is six minutes of pure perfection. 'HOT' is going to be a blast! The rest of the album is delicious and musically we see that the group tries new sounds. The harmonies of 'Don Quixote!' Woozi is back to rap in 'Ash' and 'Shadow!' Are we going to talk about the lyrics of 'Shadow? 'If you leave me' is also breaking our hearts right now… The album is to be listened to in one go, several times. We can't wait, you can't even imagine!
Will You Be A Member Of The Face The Sun Era?
Because the comeback is around the corner, it's time to know which SEVENTEEN era do you belong in! Will Face The Sun era be yours? Here we gooooo!
Well, we can't wait for the whole album! We know that the lyrics, the composition, and the harmonies will be ✨magical ✨, the choreographies perfect (we're talking about SEVENTEEN to be fair!). On top of that, we can't wait to see them sing again all smiling on stage and on tour.
If you're wondering if it's normal to be that enthusiastic, the answer is yes. Enjoy all the excitement, it's good for your happiness (thanks SEVENTEEN). See you when the album is released!
So which era do you belong to? Let us know by tweeting us at @TheHoneyPop or visiting us on Facebook and Instagram!
Want all the latest news about SEVENTEEN? Click right here!
TO LEARN MORE ABOUT SEVENTEEN:
FACEBOOK | INSTAGRAM | TIKTOK | TWITTER | WEBSITE | YOUTUBE