Hello honeybees and welcome back to another interview! You know we love sharing new artists with you and it's even more fun when we get to bring you the words straight from the artists themselves! Today we're chatting with Sandflower about her song 'Quicksand' and the new music video she dropped along with it!
Sandflower – 'Quicksand' (warning: video contains some flashing lights)
Now that you got to see the video, check out what Sandflower had to say!
We're obsessed with your IG feed, we love asking artists where the inspiration for their style comes from, so what or who inspires you?
Thank you so much! I'm really inspired by superheroes and goddesses! I love how each item that a superhero wears has a meaning and I love the energy of honoring the divinity within. My style is an outer expression of how I imagine myself and I think getting dressed should be fun. In a way, anytime I get dressed I'm aiming to feel something when I pass by a mirror. My style makes me happy and invigorates me so it makes me so happy that you are vibing with it!

If you had to describe your sound in one sentence or phrase, what would it be?
My sound is an amalgamation of genres, colors and ideas done with joy!
What was it like being a creative during the pandemic? How did it affect your work and the way you share your music with the world?
That is a great question because the pandemic had a massive effect on my process of creating. At first I was on the creative high and had plans to put out music and then I took some time to go within. I realized as much as I live and breathe creating, it was ok to take a moment to refill my creative bucket and not always be so productivity oriented. And then over a little time, I began to find my gratitude and realize that I can't get pulled into the fear of the news and bombard myself with outside stimulation. I need to ride my wave. And I realized not only did I want to put my music out but I needed to. I needed to because it comes from my heart and it needs to be shared.

How involved were you with the creative process for the 'Quicksand' music video? Do you like being involved with that side of the musical process?
I was super involved, I always am with anything I'm connected with. I love collaboration and co-creating with amazing artists. It's like we all have a beautiful color to add to a painting and it's my goal as an artist with a vision to surround myself with people whose skills compliment and fill in the blanks of what I don't know. Like I wish I could edit or color correct but there are people who wake up obsessed with those skills and have put in years of time to hone their skills. So while I have a vision I'm also really open to the unknown.
Speaking of, what's your favorite part about creating music? What part of the process do you enjoy the most?
I love that first moment when either a lyric or melody comes through and you know it's something. Like whoa I think this is a song! It's like the first time you really figured out how to ride your bike without falling over but over and over.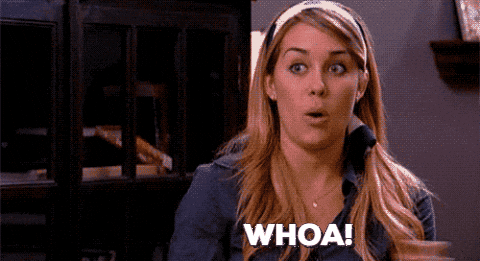 What can you tell us about your upcoming music?
This upcoming music is a powerful connection to life and the different aspects of what I feel as a person in this beautiful confusing energetic world.

What was it like working with Unstoppable Death Machines? How did that collab come about?
Working with UDM was so amazing! The collaboration came about because David Sisko who produced 'Quicksand' linked me with them. Unstoppable Death Machines are made up of two brothers Mike Tucci (guitar) and Billy Tucci (drums) and they are rivers of everything punk and rock and roll.

Your music has been featured on film and television, including To All The Boys I've Loved Before 3. If you could pick 3 of your songs you'd want to be featured in media, what songs would they be? Bonus points, where would you want them featured?
It was such an incredible experience to have my song included in TATBILB 3 I was over the moon and I still am! That was definitely a life altering moment!
Ok, 3 songs!
'Wild Things Are' ~ Euphoria
'Break My Soul' ~ The White Lotus
'Bump' ~ anything directed by Sofia Coppola or Ava Duvernay !

We love the high energy of 'Quicksand,' what made you decide to go with this sound versus maybe a more slowed down track given the message behind the song?
You know I really thought about that a lot. I have another song called 'Don't Stress' which I was going to go with instead, it's a more chill laid back song. But there was something about the sledgehammer energy of 'Quicksand' that I felt best represents what I'm going through at the moment. There's something completely self assured and unapologetic about 'Quicksand' that is who I am as an artist.
What do you hope fans take away from your music or from you as an artist?
I hope fans take away that it's good to feel good and to let yourself off the hook. Get moving into the direction of what makes you happy. I hope my music can start the engine, start the momentum of vibrant confidence going for anyone that hears my music or comes to one of my shows or even meets me. That's what I would absolutely love!
Thank you so much Sandflower for chatting with us! And we hope you, our lovely readers, had as much fun with her answers as we did! Be sure to check out 'Quicksand' by Sandflower and let us know what you think! Oh, and definitely make sure to check out her IG feed because it truly is stunning.
As always, you can find us in the comments below or by dropping us a line on our socials, we're always buzzing about something on Twitter!
Check out more awesome interviews!
TO LEARN MORE ABOUT SANDFLOWER:
INSTAGRAM | TWITTER | YOUTUBE