Harries, drop whatever you're doing, Harry has just fed us what may be one of his best live performances to date. Just when we thought we couldn't love 'Boyfriends' any more than we already did, Harry Styles goes and blows us all away with a flawless performance on The First Take. 
'Boyfriends' is the twelfth track from his newest release, the critically acclaimed Harry's House. Released on May 20th, Harry's House is Harry's third album and an absolute masterpiece. As well as 'Boyfriends,' the album also features his most recent single 'As it Was,' along with eleven other bops that we haven't been able to get out of our heads for the last month. While this is not the first time we've seen Harry perform the song live, it is definitely the most impressive performance we've seen him do so far. 
The First Take is a Japanese YouTube channel that films and releases videos of artists performing a single-take version of their song. That's right, a single-take version. That means that the stellar performance delivered by Harry in the video is wholly unedited and was done in one singular try. Honestly, just when we think Harry couldn't possibly impress us any more than he already has, he comes back with something huge.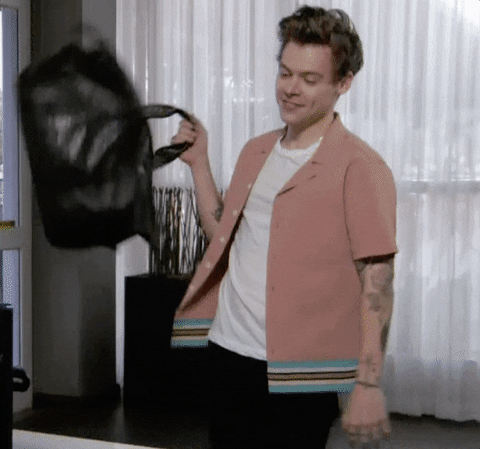 Accompanied by his band, Harry delivered the song with The First Take's signature white background and minimal instrumentation, allowing for Harries to truly see and focus on the precision and skill that Harry showcases in his performances. We would also like to note that we were also extremely impressed by his band during this performance. We already knew how talented the members were, but this performance really highlighted their synchronicity and impressive use of harmonies. We have no choice but to stan!
This performance video has also, however, arrived at the perfect time for any Harries that haven't been able to get tickets to Love on Tour and may not get to see the beauty that is 'Boyfriends' live. Beginning in Glasgow on June 11th, Love on Tour will be embarking across Europe and North and South America this year before heading to Australia in early 2023. If you have been lucky enough to get tickets then please make sure you belt along to 'Boyfriends' extra loud in honor of all of us at THP. *sobs*
While Harry is the most recent artist to take to The First Take channel, they have also released videos of some of THP's other favorite artists, such as Stray Kids and TOMORROW X TOGETHER. If you're not already subscribed, then take this as your sign to add them to your subscription box as you're not going to want to miss their videos. 
So, did you enjoy Harry's performance? What artists do you want to see next on The First Take? Be sure to let us know by tweeting us @TheHoneyPop or visiting us on our Facebook and Instagram.
TO LEARN MORE ABOUT HARRY STYLES: 
FACEBOOK | INSTAGRAM | HSHQ TIKTOK | TWITTER | HSHQ TWITTER | WEBSITE
TO LEARN MORE ABOUT THE FIRST TAKE:
FACEBOOK | INSTAGRAM | TIKTOK | TWITTER | YOUTUBE