Hi, bookworms! Today we're super excited to be discussing what we loved about The Word on the Street book festival! Spending time with fellow book lovers was a lot of fun, and supporting authors and their work was even more exciting! We definitely recommend it to everyone that can attend.
Hey, honey! Just so you know, there are some links in this article which we may earn money from if you make a purchase using them. It's at no extra cost to you and helps us as an independent publication massively. Thanks for supporting The Honey POP!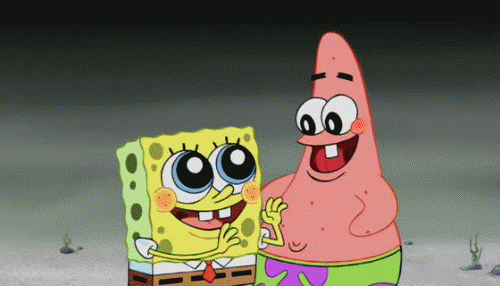 What Is The Word On The Street?
The Word on the Street is an annual Canadian book and magazine festival held in Toronto, Ontario. It's actually the largest in Canada! Their goal is to celebrate and promote Canadian authors and books through weekend-long festivities. From author panels, book signings, shopping, and more, it's got everything a book lover could want!
The Author Panels
One thing we loved about The Word on the Street was getting to meet some of our favorite authors in person! It was a special moment for us to have personal connections with the creators of these amazing books. Let's dive into the three YA panels we attended!
At the beginning of the day, we attended the Magic in Our Blood panel featuring the authors of Sister of the Snake, Sarena, and Sasha Nanua! We were inspired by their publishing journey and loved learning more about their writing process. Not only that, but we got to hear the sisters read an excerpt from their book! Another highlight was learning more about the complex world within Sisters of the Snake and how it evolved over time. We are so excited for the sequel, Daughters of the Dawn, to release on September 6th!
Content Warnings for Sisters of the Snake: Child abuse, death of a parent (past), manipulation, murder, poisoning, torture, violence
Click here to learn more about the book and order a copy!
TO LEARN MORE ABOUT SARENA AND SASHA NANUA:
FACEBOOK | INSTAGRAM | TWITTER | YOUTUBE | WEBSITE
Next up we heard from Nathan Page and Drew Shannon, the creators of The Montague Twins graphic novels! We loved learning about how an idea actually becomes a graphic novel, and the path it takes to get there. We couldn't imagine how many steps there were! Nathan and Drew were so much fun to listen to, we couldn't get enough of their positive energy. We're anxiously awaiting the third book in the series. In the meantime, we'll be binge-reading the first two books again!
Content Warnings for The Witch's Hand: Parental abuse, violence, death
Order a copy of the first book here!
TO LEARN MORE ABOUT NATHAN PAGE:
INSTAGRAM | TWITTER | WEBSITE
TO LEARN MORE ABOUT DREW SHANNON:
INSTAGRAM | TWITTER | WEBSITE
The last panel we attended at The Word on the Street was for Judy I. Lin, the author of A Magic Steeped in Poison! We got a little behind-the-scenes look at how Judy names her characters and how she develops their personalities. A highlight of the panel was hearing from the author what type of tea each character would be. We're still trying to figure out what kind we would be. 🤔 We can't wait for the sequel, A Venom Dark and Sweet, to come out this August!
Content Warnings for A Magic Steeped in Poison: Animal abuse, death of a parent, gore, medical content, terminal illness, violence
Grab a copy of A Magic Steeped in Poison here!
TO LEARN MORE ABOUT JUDY I. LIN:
INSTAGRAM | TWITTER | WEBSITE
Book Shopping!
Not only did The Word on the Street have an amazing lineup of authors, but it also had a huge book selection! We had a great time browsing through all the booths, searching for our next reads. There was a variety of different indie publishers, book stores, and large publishing companies. Needless to say, we're going to need more bookshelves.
One booth we wanted to highlight was Dundurn Press! They had the brilliant idea of mystery book packages. Books were wrapped up in brown paper and labeled with their genre as shown in the picture above. That way you had no idea what books you got until you bought them! It was an exciting way to discover new books and authors.
We had such a blast at this year's The Word on the Street book festival! We're already counting down the days till next year! Have you ever been to a book festival before? Let us know in the comments below or by tweeting us @TheHoneyPOP!
Looking for more bookish content? We've got you covered!
TO LEARN MORE ABOUT THE WORD ON THE STREET:
FACEBOOK | INSTAGRAM | TWITTER | YOUTUBE | WEBSITE