Here at THP, we are huge fans of Winona Oak. From her collab with ELIO to the release of her brand new album Island Of The Sun, everything she does is brilliant. We were lucky enough to get a chance to chat with Winona about the new album, her influences, and the island the album is named after. Check it out right here!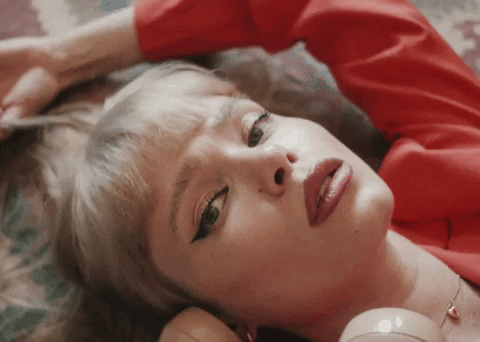 Welcome to THP! It's a pleasure to get the chance to talk with you! For our readers who may not be familiar with you, can you give a brief introduction? Like, if you had to describe yourself and your sound with a sentence or phrase?
Aw thank you so much! It's a pleasure to talk to you guys as well, thank you so much for having me! If I had to describe myself and my sound with a sentence or phrase…ah, it's so hard! I usually just think that I'm like a weirdo from Sweden who kind of carries my heart on my sleeve and I guess you can translate that into my music as well. I am pretty honest and vulnerable in the way that I am sharing pieces of myself with the world; and I'm not scared to be weird in my music either.
You've come a long way since your early releases, what would you say has changed since the 'He Don't Love Me' days? What have you learned about your process and yourself as an artist since then? 
I've definitely grown. I  have learned so much about myself since 'He Don't Love Me' and I think that growth shows a lot in the music I've released since then.  I feel like I've definitely developed a lot as a person and a musician and an artist and in my songwriting as well. I think I'm just more brave right now. I'm not scared to take a step in the wrong direction before the right one ya know? 
We know that Sollerön, known as the Island of the Sun, where you grew up inspired your upcoming debut album of the same name, but does that name mean anything else to you besides that? In the context of the title track 'Island of the Sun,' is it meant to represent anything besides just your home or is it pretty straightforward? 
Yeah, I think it definitely represents, for me, going back to the place where it all started. It's going through like all of my heartbreak and hard life lessons, and the beauty, and the bad shit that happened you know? This album was a moment to reflect on it all. Beyond just being the place where I grew up and spent so much of my life, I want 'Island of the Sun' to be a place for someone else, like a safe place, like an island of memories. I want these songs to be the soundtrack to somebody else's life, to their most beautiful and vulnerable moments. I think it's beautiful to see it as every person having their own little island. The album will be so different for everyone listening to it. Like everyone is going to have their own memories and experiences that they're going to think of when they are listening to it so that's like their own little island. 
What do you love most about Sollerön that you want to share with an audience that might not be familiar with the area?
I really love the history of the island. I mean, I think it's pretty cool that it was like a place for sun worship and it is a sacred holy place where they would place the vikings. They would place them on the island to rest. So you can find a lot of like viking graves and it just adds something to the mystery of the island. I think that's something that I really find interesting.
Can we expect to see visuals related to your home during this album era?
I definitely love how the 'Island of the Sun' video turned out. I loved that I was able to share like the winter moments. I really want to share how beautiful the summer is here in some way as well. So yeah, I think you can definitely expect to see some visuals related to my hometown. I don't want to promise too much, but I definitely want to show the world how beautiful it is because it's so beautiful right now in the summer. It's when everything is coming to life and so many beautiful flowers and trees and yeah, I mean, right now it's 11pm and the sun is still up and the sky is all pink and beautiful. 
What has been your favorite part of the music/songwriting process as you've progressed in your career?
Oh, my favorite part? I think my favorite part is… it's hard to choose, but definitely all the people I've been able to connect with. The beautiful fans out there connecting with my music, that just makes everything so worth it.  Also, all of the friendships that I've made. Like, I have made friends for life by doing what I love most and I've healed some wounds from my past in the most magical ways by creating art, which is so special to me.
What's one piece of advice you'd want to give your younger self?
I just want to give my younger self a hug, like a big hug! And, yeah, I want to tell her to not be so hard on herself and to tell her that she is good and she's good enough and that she will be okay. 
You've collaborated with artists like The Chainsmokers and What So Not, what is it like collaborating with others versus creating on your own? Do you have a preference?
I love creating with others and I love creating on my own. I think I don't have a preference. Sometimes I need space to just be by myself because I'm like an extroverted introvert so I need space to just be by myself and to collect my thoughts and feelings. And sometimes what I love the most is creating with other people. I love when you meet producers and songwriters and you talk for hours and you just create something magical in a room.
Speaking of collabs, who is your dream collaboration?
Oh, I have so many dream collaborations. I don't want to say too much though because I don't want to jinx any of them, but I would definitely like to create something with Alec Benjamin. I think he's an incredible artist and I'm so excited to go on tour with him. My dream collaboration is also just… ya know, there's so many badass artists like Charli XCX, Tove Lo, and Christine and the Queens. Harry Styles, I mean, oh my God, that would be insane, but yeah. 
How would you say this album differs from your previous work and what song were you most excited for fans to hear?
I was excited for people to hear everything because every song really matters and I'm so proud of every single song on this album so it's hard for me to choose, it's always hard for me to choose. But I was really excited for people to hear songs like 'Radio' and 'NDA' that are so… I don't know. They kind of set the soundtrack to a new era in a way ya know? I think I was really excited for people to hear everything on the album because it's all very different and everything on the album is so important and I'm very proud of everything but I really love how some of the songs like 'Radio,' 'My Man,' 'NDA,' 'Nothing to Lose' kind of like create a new era and its something different than what I've done before. So I was extra excited for people to hear that new side to me and for people to follow me on this journey! 
How sweet is Winona Oak? Island Of The Sun is an album you absolutely need to check out. If you already have, do you have a favorite song? Are you a Winona Oak fan? Let us know by commenting down below or by tweeting us @TheHoneyPOP! We are also on Facebook and Instagram!
We have more interviews for you to check out right this way!
TO LEARN MORE ABOUT WINONA OAK:
FACEBOOK | INSTAGRAM | TIKTOK | TWITTER | WEBSITE