Dear CARATs, as you might know, Wonwoo is on the top of our most-precious-idols-that-we-need-to-protect-at-all-cost-from-that-devil-world list. At The Honey POP, we're the biggest wonwoorideuls. That word was created to express the love and gratitude towards Wonwoo. That's perfect for people like us. And, well, if you don't know who we're talking about, that's easy. We're gonna play the following game: spot the Wonwoo in SEVENTEEN's music video. If you see a member running, well, that's him! That's our boy! Easy right? Now that you're all ready, let's discuss what makes us fall in admiration in front of him!
His Bittersweet Voice Will Melt Your Heart
His voice is probably the most delicious sound on this earth. One verse of his is enough to turn us into a wonwoorideul. If we needed to describe it, it would go like this: a mix of the sweetest of honey and the deepest of shadows. It's all about dark softness and here's the proof with the beautiful 'Bittersweet.'
Thinking about becoming a singer, he finally joined the hip hop line since his voice would suit rapping. Turns out that he can do both. He can interpret sweet melodies right before delivering a fierce verse of rap. As soon as you hear his voice, you know it's his. Thanks for blessing our ears.
Back It Up, He'll Show You What A Standard Is
Wonwoo knows how to play his character on stage. As soon as the music starts, he wears his Wonwoo-on-stage outfit. He's devilishly mesmerizing. The intense looks he gives, his hardened expressions, and his energy stops us from even trying to look elsewhere. Let's take his perf of 'GAM3 BO1' or 'Back It Up' as proof.
Wonwoo is not here to give you a gentle time. He's here to take your soul away, mistreat it, and never give it back. He knows that, and he plays with that (that's how the whole SEVENTEEN ended up making fun of his signature expressions. Take that tongue away Wonwoo!). We, as poor CARATs lost souls, aren't immunized against his charisma.
He's Feeling Like Don Quixote
Wonwoo takes part in SVT's music creation process, by writing or composing. He has credits for more than 30 songs, like the legendary 'Un Haeng II Chi' and 'Sukyo.' Every Hip-Hop team track has his name on it. Lately, he took part in the writing of 'Don Quixote,' taking up the idea of Cervantes' character, that being yourself is the most important. That's not surprising, knowing how fond he is of literature and books. We love that he opens his thoughts alongside his members and that he becomes a 360° artist, not only able to interpret his music but to create it as well. That's how his artistry became a necessary part of SEVENTEEN's journey.
Wonwoo, Being Introverted, And Books: It's The Life We Chose
We talked about how his fiery exploded on stage. Well, it's like there are two Wonwoo. The one on stage and the one off stage (despite both can meet at some point). Just a reminder that if you open the dictionary, next to the definition of non-bothered, you'll find his name.
He's just so calm, and it's so relaxing to watch him enjoy the simplest things: reading (we love books as much as we love him), watching movies, playing video games (and smirking to celebrate his victories), walking and hiking, building blocks (just watching him in In The Soop cured all our distress), doing everything in ᵗᶦⁿʸ. Not to mention how smart, quick-witted, and wise he is. Wonwoo equals cool. Cool equals Wonwoo. 
SEVENTEEN's Bestfriend 
Wonwoo always has a nice word for his mates. He never fails to encourage them or to carefully listen to what they have to say. He's a reliable hyung according to his members. He especially makes sure that the quietest ones are heard. Dino is one of the members he calls off the most, asking about his feelings, his projects… Wonwoo's kindness makes the world ☀️brighter☀️.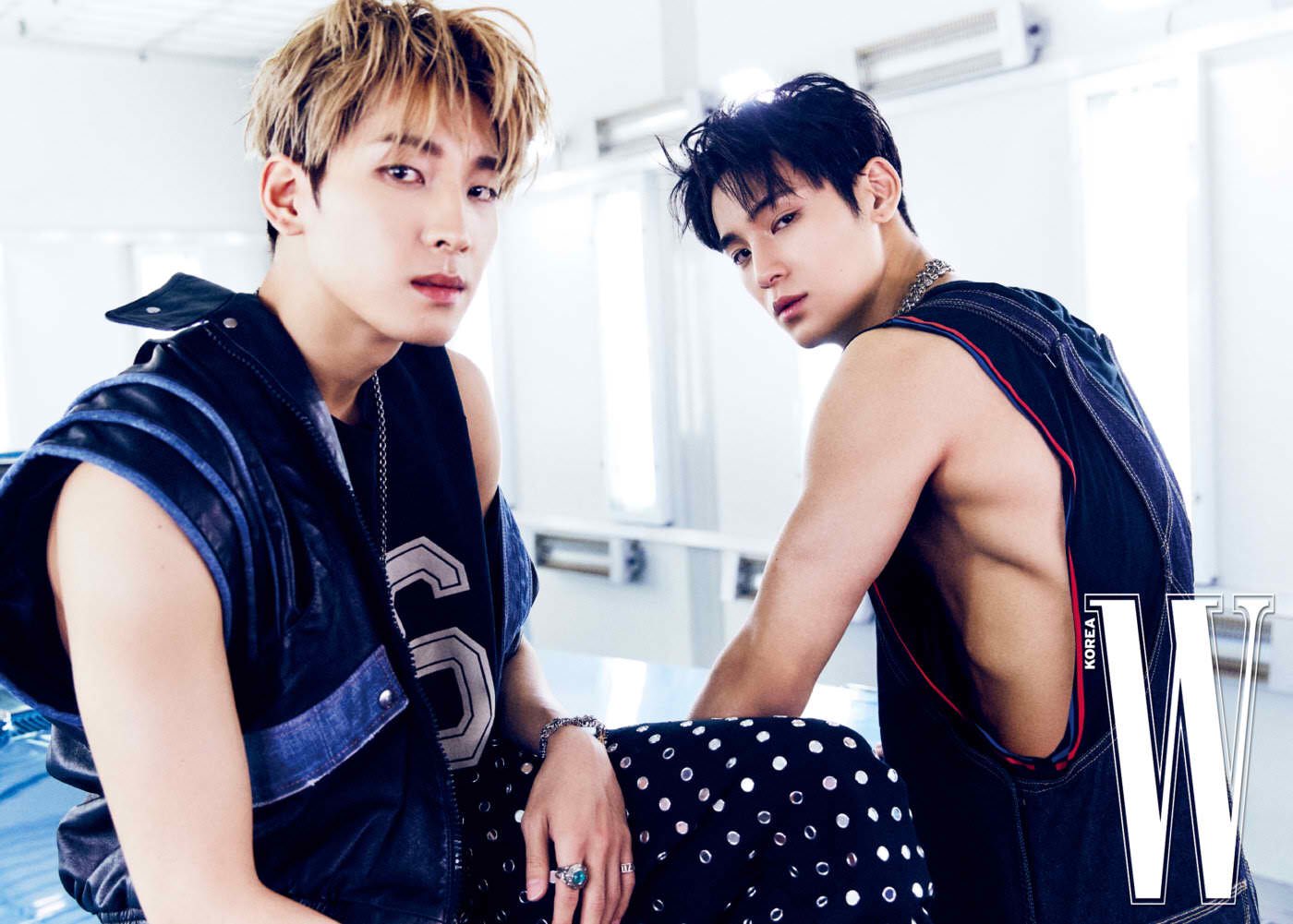 Time to dive into Wonwoo/Mingyu friendship. There's nothing bittersweet between the two of them, only love. Wonu is our best opponent when it comes to enjoying Mingyu's fancams. The thing is, when you're a Wonwoorideul, the probability that you're a Mingyurideul is close to 100%. We have no explanation for that. But as every SVT member gets along as if it's a matter of life, there's no need to point out Wonu's best friends. His best friends are SEVENTEEN.
Bonus: We Can't Run Away From His ✨Beauty✨
Wonwoo's visuals are insane (as well as each SVT member. That's why we're the happy owners of 13 CARAT versions of each of their albums). Anyway, Wonwoo's visuals stand out and deserve a whole collection of books. On a scientific approach, he's not responsible for his god-like appearance (no need to blame anyone).
On the other hand, on an emotional approach, he makes us at a loss for words. We're not the only ones to fall for his visuals. Seungkwan said that it was obvious for him to be an idol because of how good-looking he is. We kinda… agree?
Sadly, that's the end of the thread… Can we still mention that he's funny and that he's good at washing dishes as well? That he loves cats and that he often gives to charity associations to help those kitties? Oh, and he owns some of the most iconic SEVENTEEN lines. Tasty, as you can imagine…
Well, all things said (not really, but if we keep writing, you'll fall asleep at some point), let's conclude that our Wonwoo is a brilliant artist with such an inspiring state of mind who deserves all the recognition he has (and even more). May your path always be full of happiness, Jeon Wonwoo 💜.
How does Wonwoo inspire you? What makes him your ultimate bias? Let us know by tweeting us at @TheHoneyPop or visiting us on Facebook and Instagram! Want all the latest news about SEVENTEEN? Click right here!
TO LEARN MORE ABOUT SEVENTEEN:
FACEBOOK | INSTAGRAM | TIKTOK | TWITTER | WEBSITE | YOUTUBE