https://twitter.com/uju1225/status/1541077680912621568?s=20&t=h8WmLWIeY4UdMb-5_3FqDA
Dear CARATs, let's talk about our fave person today! Our SEVENTEEN's leader, S.COUPS! Being a leader is a demanding role, and S.COUPS handle it perfectly (just the way he does everything). Just as a reminder, SEVENTEEN are thirteen and probably the most chaotic yet immensely talented band out there. Seungcheol is the perfect man to lead them. Here's our man.
That's how intense it's going to be. So, here's a quick introduction. Choi Seungcheol, also known as S.COUPS. Born in: 1996. Role: General leader, Hip-Hop Unit's leader, CARAT's leader. In charge of: rapping, singing, talent, charisma, beauty, and cuteness. Hobbies: playing with his dog Kkuma, gaming, and napping. Why are we overwhelmed by love for him: you'll find out right now.
SEVENTEEN Before Anything
When it comes to honoring his leader title, Seungcheol becomes pretty responsible. His generous and altruistic mind of his always thinks about SEVENTEEN before anything. He never fails to claim the best for the group but also the members as individuals. The pic right there is for visuals and happiness purposes only.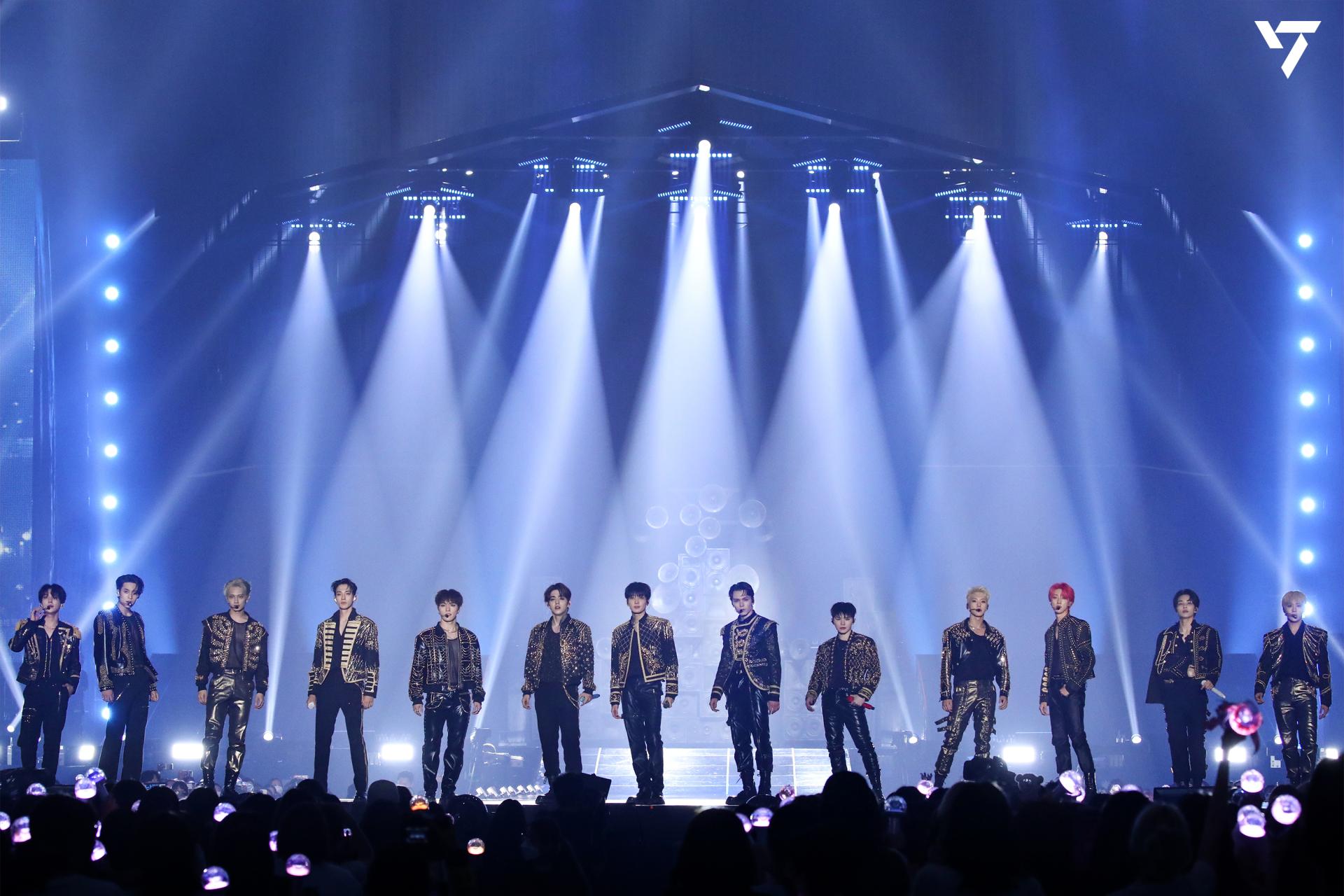 Our leader once said and acts this way daily, that the members will always come first, before the company. Constantly keeping an eye on everything, this wonderful human being makes sure his team is always spoiled. As it should be, let's agree. His unwavering will make him a beloved and reliable leader. Our general leader works hard.
He's SEVENTEEN's Number One Fan
This human bunny has the difficult task of coordinating the personal desires and eclectic personalities of our twelve favorite humans, plus himself, into one united team. It's the trust between all of them. His eyes, while watching them having all the fun and bringing the chaos in the SEVENTEEN way, are only about love. That's him watching Dino's famous skit as Pi Cheolin.
Not to mention that he brings chaos himself sometimes, especially when he's hanging out with his 95's buddies, our devil angels Jeonghan and Joshua. We're living for their interactions. Plus, he never fails to encourage the members and praise their skills. We love Seungcheol being the trustful dad of twelve shining diamonds.
Whole-Hearted Is A Notion Made For Him
Think of the way Seungcheol shouts: "Say the name!" That's the point. Rigorous and efficient. He's all about passion and energy. He gives his all the time, whether on or off stage.
The cute little bunny is gone when he's turning into his bold-merciless-performer mode. He's only fire. There's no better place than the stage for him to convey his raging devotion. He gives as much of himself, whether it's for a fiery rap or a soft melodic verse.
We still can't get over the way he handled the sweet and warm bridge in 'Rock With You.' You know what we're talking about. His voice can do it all. We're Seungcheol's voice number one fans.
His Loved Artist Mind
Seungcheol is a needed voice for SVT's artistry process. He's a lyricist and a composer. As a part of the Hip-Hop Unit, he's credited on some of the boldest tracks we've ever heard, like 'Trauma' or 'Un Haeng Il Chi' (still manifesting for a studio version, by the way). He has opinions and ideas on the concepts as well. We were lucky enough to watch him rocking a ponytail hairstyle in the 'Cheers' MV. He's the one and only we should thank. SVT is all about self-made geniuses, and Seungcheol is such a talented example.
The Cutest Human Being
Look at him🥺! This section is dedicated to Seungcheol, who keeps saying that he's not nice. How could someone who's the proud owner of the following nicknames: bunny and cherry, not be adorable? He's only about kindness to his members. He even lets them bicker with him.
See Also
Everything about him is cute. His looks, his smile, his acts, his words. If cute was a kingdom, he would be its king 👑.
Bonus: The Reason Why We Slipped Into The Diamond Life
There's a widespread phenomenon that takes place at the gates of the fairytale world of Caratland. To sum up, it goes like this: "I once saw this handsome and talented boy called Choi Seungcheol, and a few minutes later, I was compulsively scrolling all over the Internet to get to know everything about him." We've been there. Remember the hundreds of comments under ✨that pic.✨
Love revolves around him. The love Seungcheol has for us, CARATs, is so precious. He just always makes sure that we're feeling cherished and that our love toward SVT is not meaningless. He just wants to create a safe place for us, and we're endlessly thankful for that. Such a devoted leader for his team and his fans deserves, at least, the world.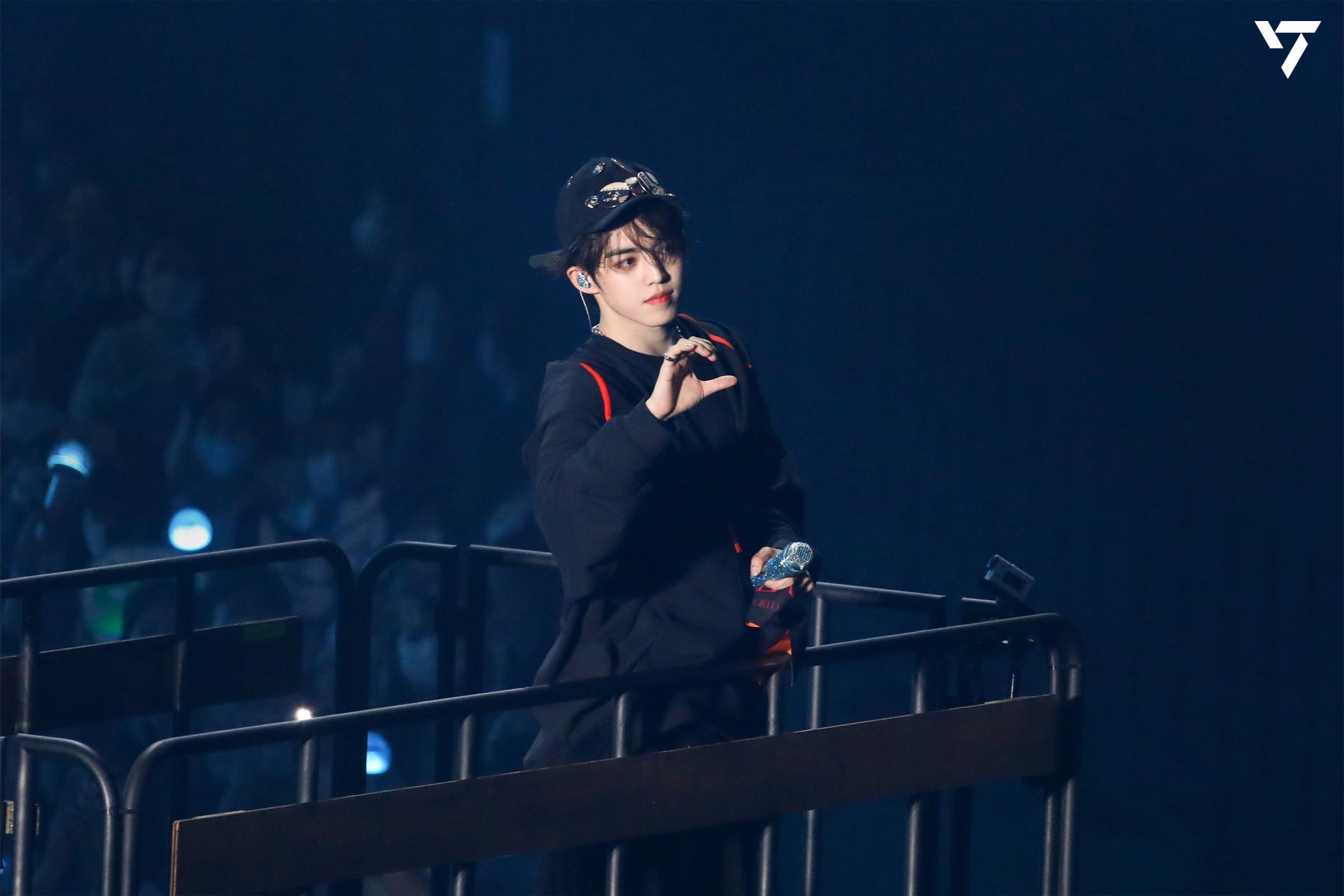 Which Seungcheol's verse owns your heart? Why does Seungcheol keep inspiring you CARAT? Let us know by tweeting us at @TheHoneyPop or visiting us on Facebook and Instagram! Want all the coolest news about SEVENTEEN? That's right here!
TO LEARN MORE ABOUT SEVENTEEN:
FACEBOOK | INSTAGRAM | TIKTOK | TWITTER | WEBSITE | YOUTUBE