Peter McPoland first came onto our radar when he released his debut single 'Romeo and Juliet' in 2020, an endearing and sweet alternative track that discusses the topic of young love from the perspective of a boyfriend. Since then, he has released a series of other flawless and addictive singles such as '(Here's To The) Prom Queen' and 'News at 9.' He has now, however, finally released an official recording of the fan-favorite song 'Tonight' and we couldn't be more excited about it.
Peter first blessed our ears with this song on his most recent North American tour, The Slow Down Tour. Peter embarked on this tour shortly after releasing his seven-track debut EP, Slow Down. Already garnering an impressive 8.3 million US streams, the EP is truly some of Peter's best work and we couldn't recommend it enough.
While not being featured on the EP, 'Tonight' is easily still one of our favorite Peter songs to date. Produced alongside Steven Rusch, 'Tonight' is a nostalgic and lighthearted alternative track that would fit perfectly in any coming-of-age teen movie. The lyrics describe the feeling of liking someone and wanting them to have a better relationship than the one they are currently in. It's seriously not one you're going to want to leave out of your playlists.
We also absolutely adore the music video released along with the song, featuring black and white behind-the-scenes clips of Peter's tour as well as clips of him actually performing 'Tonight.' Although, it did make us very jealous of anyone that got to see him on tour (we're not crying, we swear).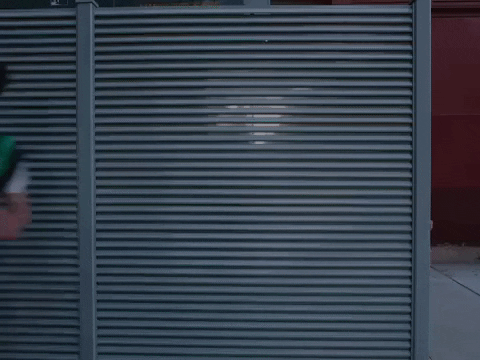 Fear not, however! As Peter will be accompanying Twenty One Pilots on their ongoing The Icy Tour, which kicked off on August 18th in St. Paul! It seems as though it was a rather chaotic start for Peter, having chipped a tooth and punched a drum cymbal. Oh, how we wish we could have witnessed that level of chaos in person. *sighs*
See if Peter and Twenty One Pilots are coming to a city near you and get your tickets here!
So, what do you think of 'Tonight?' What are your favorite Peter McPoland songs? Be sure to let us know by tweeting us @TheHoneyPop or visiting us on our Facebook and Instagram.
TO LEARN MORE ABOUT PETER MCPOLAND:
FACEBOOK | INSTAGRAM | TIKTOK | TWITTER | WEBSITE | YOUTUBE