Calling all Elizabeth Lim fans! The wait for The Dragon's Promise is finally over! This sequel delivers all the beautiful prose and imaginative storytelling that you've been looking for. We mean, how can you go wrong when you have dragons and magic in one book?
Summary: Princess Shiori made a deathbed promise to return the dragon's pearl to its rightful owner, but keeping that promise is more dangerous than she ever imagined.
She must journey to the kingdom of dragons, navigate political intrigue among humans and dragons alike, and fend off thieves who covet the pearl for themselves and will go to any lengths to get it, all while cultivating the appearance of a perfect princess to dissuade those who would see her burned at the stake for the magic that runs in her blood.
The pearl itself is no ordinary cargo; it thrums with malevolent power, jumping to Shiori's aid one minute, and betraying her the next—threatening to shatter her family and sever the thread of fate that binds her to her true love. It will take every ounce of strength Shiori can muster to defend the life and the love she's fought so hard to win.
Content Warnings: Imprisonment, violence, blood, mention of death, grief, bullying
Our Review
Ever since we finished Six Crimson Cranes, we've been dying to know what would be in store for Shiori and her family. One aspect we enjoyed the most was the mythology and world history of The Dragon's Promise. Getting to learn more about the world of Six Crimson Cranes was a lot of fun. We especially liked seeing Shiori grow throughout the book while she gained knowledge from the past. The plot was interesting to read about, and we enjoyed the scenes that took place in the underwater dragon kingdom. The atmosphere was beautiful! Plus, who doesn't love reading about dragons? At times we wished that some scenes were shorter to keep the action going, but otherwise, we were engaged in the story. Now, what about the characters? We loved Shiori's sidekick, Kiki. She was a great voice of positivity and humor. Shiori's brothers were a ton of fun to read about as well. The romance between Shiori and Takkan was super sweet! We constantly rooted for them. Overall, the message of family and loyalty was something we loved.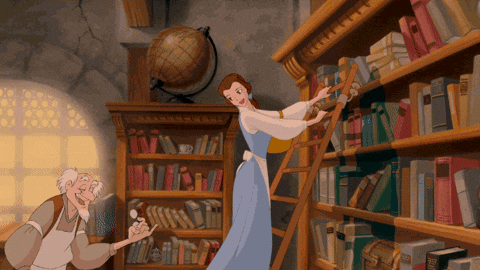 Grab your copy of The Dragon's Promise here!
That's a wrap on our review of The Dragon's Promise! Have you read Six Crimson Cranes? Are you excited about the sequel? Let us know in the comments below or by tweeting us @TheHoneyPOP! You can also visit us on Facebook and Instagram!
Looking for more book reviews? Check this out!
TO LEARN MORE ABOUT ELIZABETH LIM:
INSTAGRAM | TWITTER | TIKTOK | WEBSITE
Paige Lobianco
Find Paige on Instagram @pagebypaigebooks. Paige is a bookstagrammer and blogger who loves all things bookish. From fantasy to mystery she can't get enough! She's always ready to recommend you a book and she can talk about her favourites all day. When she's not reading, you can find her watching Marvel movies, playing video games, and taking bookstagram photos.