Our dear Jaejoong is back! The one and only owner of our hearts just dropped his new and third album, BORN GENE, and we're in love. It contains delicious melodies, joyful rhythms, and on top of that, Jaejoong's voice. The last point deserves a whole paragraph.
And now, here's that whole paragraph about Jaejoong's voice! His voice is a pure delight. It has this singular tone that makes us recognize him directly. Jaejoong is capable of all the vocalizations and makes us vibrate with beautiful low notes. Yes, we love his voice more than anything. So, here are three BORN GENE songs that have absolutely conquered us.
'NOBODY LIKE YOU'
We're starting with the lead single, 'NOBODY LIKE YOU.' It's bright and entertaining. It's the perfect single. Just the right amount of fun to get stuck in your head. Not to mention his ✨vocals✨. We bet you won't be able to sit still while listening to it.
'Broken Mirror'
Lovers of heartbreaking ballads look no further than Jaejoong. Our J-JUN masters them like nobody else (go listen to his beautiful 'Tender Love'). And tough BORN GENE is full of ballads; this one just stands out. So when talking about his powerful voice, capable of bewitching, we have to talk about this masterpiece. 'Broken Mirror' is truly beautiful, and we've had it on repeat.
'Walking On Water'
Just after breaking our hearts with 'Broken Mirror,' Jaejoong delivers a song that is a bit rocky. We live for his rock side; his voice is simply made for it! 'Walking On Water' is a must-have from his album. The harmonizations of the chorus are SO wonderful. It's insane how easy singing seems to be for him. And when he ends by singing: "I'll stay right by your side, so walk with me," we are completely taken away. In short, we adore it.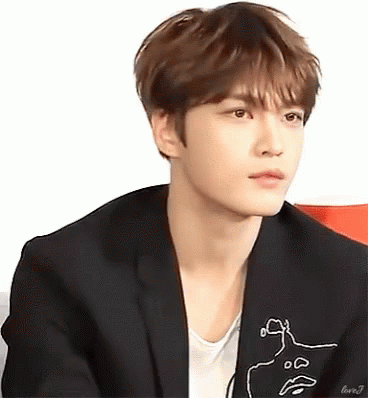 Well, what a gift he gave us…He offered us eight tracks, including one ('Tick-Tack'), in collaboration with the excellent ZU HO from SF9. As we can see, with BORN GENE, Jaejoong has delivered an outstanding album. Not to mention that the concept and the visuals are as tender as he is. If you're wondering if you have ever seen such a beautiful man in your life, the answer is no. And if you're looking for other tracks from Jaejoong (because clearly, he is amazing), we suggest you listen to 'Drawer,' 'All that glitters,' or 'Sixth Star,' his collaboration with the adorable XIA (his buddy in JYJ).
What's your absolute fave song from the album? Tell us everything on Twitter @TheHoneyPOP or on Facebook and Instagram! Want more K-Pop news? You'll find the coolest right here!
TO LEARN MORE ABOUT JAEJOONG:
TWITTER | INSTAGRAM | WEBSITE