It's the moment we've all been waiting for. LE SSERAFIM has officially announced their brand new comeback title and release date! The mini album is called ANTIFRAGILE and it's dropping on October 17, 2022. We are more than ecstatic to hear the girls of LE SSERAFIM's new music. We all saw the absolute uproar that their first mini album FEARLESS caused, so we know ANTIFRAGILE is going to be life-changing!
Here at The Honey POP, we are the biggest girl group enthusiasts so we are just simply counting down the days till this comeback. Judging by the exhilarating 15-second teaser they uploaded on YouTube, it seems like the title track of ANTIFRAGILE is called 'DO YOU THINK IM FRAGILE?'. We can already tell LE SSERAFIM is going to dominate with this comeback and we honestly can't wait!
Who Is LE SSERAFIM?
Are you new to the LE SSERAFIM fan base? Don't worry, we got you! We call ourselves FEARNOT because that's how the girls of LE SSERAFIM taught us to be, fearless! Spell LE SSERAFIM backward, it's I'M FEARLESS! The group currently consists of five incredibly powerful women Sakura, Kim Chaewon, Huh Yujin, Kazuha, and Hong Eunchae. We absolutely adore these five girls due to their incredible talent and the beautiful message that their music provides to their fans. They promote the idea of being determined to move forward with unswerving fearlessness in the eyes of the world. Which is a message that we can all get behind!
If you want to learn even more about the girls of LE SSERAFIM, check out their YouTube documentary. They really get into the nitty-gritty of being an idol in a rookie group. LE SSERAFIM isn't just a group of many talents, they are also inspirations!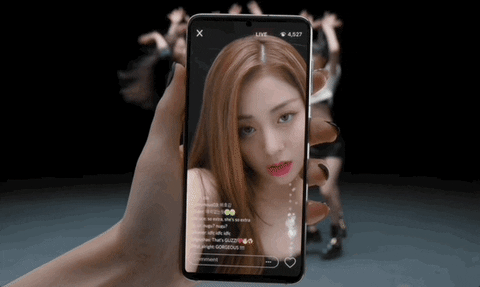 Are you as stoked for the ANTIFRAGILE comeback as we are? We can't even express our excitement! What do you think their new music will sound like? Tell us in the comments below or hit us up on Facebook, Instagram, and Twitter!
Want more K-POP articles? We got you, honey.
TO LEARN MORE ABOUT LE SSERAFIM:
FACEBOOK | INSTAGRAM | TWITTER | YOUTUBE