There are so many iconic Halloween movie characters that we all know and love! Most of us grew up with these characters by watching them on our screens, and you probably even dressed up as these characters a time or two. There are several classic and also new Halloween movie characters that we all know and love, and sometimes it's hard to pick a favorite.
Each character is unique and dynamic, bringing something special to the Halloween movies we love so much! Some are sweet, while others are spooky. Some are misunderstood, and some are more popular. However, they all have relatable qualities. Have you ever watched your favorite movie and thought, "Wow…I can really understand this character!"? Well, find out which iconic Halloween movie character you relate to the most by taking our quiz below.
Also, don't forget that Freeform always hosts its annual 31-day October movie marathon, where you can watch some of these iconic movie characters on your screen all month!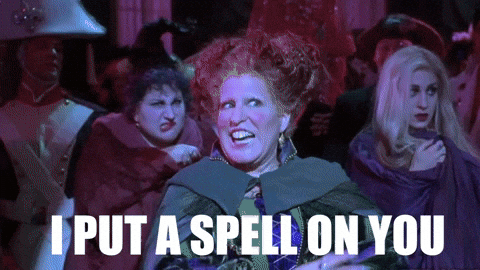 What was your quiz result? How do you feel about the Halloween character you embody the most? Let us know in the comments below or by tweeting us @TheHoneyPOP!
In the mood for another quiz? Look Here!
Asia Moore
Asia was born with a pen in her hand! Asia loves to write about topics that she is passionate about such as music, fashion, beauty, TV, books, and more. You can follow Asia on all her socials @asiamwrites!