Paige Lobianco
Find Paige on Instagram @pagebypaigebooks. Paige is a bookstagrammer and…
Fall is in full swing, and we're craving books to match the season! This list is packed with cozy, thrilling, and magical reads. Get ready for your TBR to be packed with these new November book releases!
Content warning: The Honey POP encourages mindful reading and always checking the author's website for any additional content warnings.
Hey, honey! Just so you know, there are some links in this article which we may earn money from if you make a purchase using them. It's at no extra cost to you and helps us as an independent publication massively. Thanks for supporting The Honey POP!
How to Excavate a Heart by Jake Maia Arlow
Enemies to lovers + Christmas time is pretty much all you need to know about this rom-com, but we'll give you a little bit more. After a breakup, running into May with her Subaru, and then running into May again via her dog walking gig, Shani gets distracted from her internship and her breakup. And then Shani and May get snowed in together on Christmas Eve in the perfect twist of rom-com events. Can you tell where this is going? We can't wait to dive into this one in our fuzzy socks and holiday sweaters.
Release Date: November 1
Order here!
Content warning: description of past sexual assault.
Salt and Sugar by Rebecca Carvalho
In this YA contemporary, two rival bakeries named Salt and Sugar pit two families against each other, including Lari Ramires and Pedro Molina. But a grocery store chain moving to the neighborhood forces the two to team up to save their family businesses. It's giving Romeo and Juliet, but bakers, and we're here for it!
Release Date: November 1
Order here!
Content warning: loss of grandparent, grief.
Jasmine Zumideh Needs a Win by Susan Azim Boyer
Election meets Darius The Great in this historical teen contemporary. The year is 1979 and Iranian-American teen Jasmine is determined to get into NYU, her dream school, so she fibs on her application just a little by saying she's Senior Class President, even though the election hasn't exactly happened yet. When Iran becomes the subject of the news, Jasmine's opponent uses it against her, and her little brother Ali doesn't help matters by becoming a strong advocate for their heritage. Jasmine's identity is caught between the layers of what started as a simple white lie.
Release Date: November 1
Order here!
Content warning: racism
Friends Like These by Jennifer Lynn Alvarez
Spooky season may be over, but our love for thrillers will never end. This one follows Tegan Sheffield's end-of-summer beach party, where Jake Healy and Jessica Sanchez get entangled in a national media circus after the party goes totally wrong. A video prank goes viral and a body is found on the beach, and the couple is forced to figure out the truth of what happened before the killer strikes again. There's definitely more than meets the eye in this twisty journey!
Release Date: November 1
Order here!
Content warning: death, murder, violence, sexual assault, drugging, manipulation, abuse.
Sugaring Off by Gillian French
Love, loss, and mystery are all woven together in this novel. Owl is a tracker, wildlife expert, and explorer who was left partially deaf as a child from an incident that landed her father in prison. When she meets Cody in her beloved wild, a romance sparks between them that makes Owl feel like her truest self, even though her aunt and uncle try to stop them. Her father's recent release from prison, a strange murder, and Cody's self-destructive tendencies force Owl to confront difficult truths and emotions.
Release Date: November 1
Order here!
Content warning: physical abuse, ableism, mentioned sexual harassment of a child.
The Vermilion Emporium by Jamie Pacton
We love a fantasy debut in autumn! This one follows Twain, a boy who discovers a curious burst of starlight, and Quinta, the daughter of a legendary circus performer. Both learn of the existence of a strange curiosity shop, The Vermilion Emporium, and it brings them together as they learn to weave starlight into lace. When the ruler of their land commissions the two to create a dress of starlight lace for her, Quinta and Twain discover that the secret to the lace is lost––or may have been destroyed, for a reason.
Release Date: November 1
Order here!
Content warning: loss, torture, violence, classism, murder, non-consensual drugging, kidnapping/imprisonment, mentions of suicide, wounds.
The Hunger Between Us by Marina Scott
This sweeping, fast-paced historical drama takes place during the Nazi siege of Leningrad in 1942. After the siege, Liza is forced to barter family heirlooms to survive, and when her best friend Aka suggests they go to the officials who are rumored to accept "entertainment" in exchange for food, Liza is left reeling when Aka disappears. With the help of two former classmates, one a policeman and one forced to live underground, Liza is determined to find Aka.
Release Date: November 1
Order here!
Content warning: WWII.
Bloodmarked by Tracy Deonn
The sequel to Legendborn is here! After infiltrating the Legendborn Order, Bree is now a Medium, a Bloodcrafter, and a Scion. War is brewing and Nick has been kidnapped. When the Regents refuse to let Bree and her friends fight the war and find Nick, they go on the run to save Nick themselves. Amid the danger, Bree finds a love triangle forming when she can't deny her attraction to Selwyn, a mage sworn to protect Nick. Legendborn is everything we love about a good YA series!
Release Date: November 8
Order here!
Gleanings by Neal Shusterman
Scythe fans, rejoice! Neal Shusterman is gifting us with a collection of Scythedom stories. The collection includes contributions from David Yoon, Jarrod Shusterman, Sofía Lapuente, Michael H. Payne, Michelle Knowlden, and Joelle Shusterman as they explore the timeline of the Arc of a Scythe, featuring characters both familiar and new.
Release Date: November 8
Order here!
Content warning: violence, death, blood, suicide ideation.
Whiteout by Nicola Yoon, Angie Thomas, Ashley Woodfolk, Tiffany D. Jackson, Dhonielle Clayton & Nic Stone
Did you love Blackout as much as we did? Well, you're in luck! One of our favorite author groups is back for another short story collection, but this time in a snowstorm! Follow twelve teens as they come together to help a friend create the most epic apology ever. Filled with magical snowy moments, Whiteout sounds like the perfect snowy day read!
Release Date: November 8
Order here!
The Lies We Tell by Katie Zhao
We don't know about you but we love books with a boarding school setting! When Anna Xu moves into the dorms at Brookings University, she has two goals in mind: to keep her grades high, and to finally solve the murder of her childhood babysitter. At school, she soon reconnects with Chris Lu, whose family owns the rival bakery that Anna's family have been competing against forever. But when someone threatens Anna and tags the Lu's bakery with a racist message, the two team up to find out who is committing these hate crimes around campus. But as they dig deeper into the school's ugly history, will they be able to keep each other safe? We already have chills thinking about this book!
Release Date: November 15
Order here!
Content warning: anti-Asian hate crimes, death, murder, racism.
The Do-Over by Lynn Painter
We all know the classic movie Groundhog Day, but imagine if that movie was about a girl reliving the worst Valentine's Day of her life. Having to relive her boyfriend cheating on her over and over again, Emilie feels like she's in a living nightmare. She's discovering that her life can go up in flames in many different ways. But one of the only constants is that she keeps running into the enigmatic Nick, sometimes literally. Follow Emilie as she desperately tries to escape this time loop, and who knows? Maybe she'll discover something good out of these horrible days.
Release Date: November 15
Order here!
Content warning: car accident
Margot Mertz Takes It Down by Carrie McCrossen & Ian McWethy
We couldn't get enough of Margot in Margot Mertz Takes it Down, so we can't wait to read Margot Mertz for the Win. This time it's senior year and Margot is planning on laying low. To add to her college applications, she decides to help volunteer for a local election campaign (which happens to be for Avery's dad and we are definitely not complaining!) Soon Margot is also roped into the election for school president, but with a blackmail plot and an angry opponent, politics is turning out to be a dirty job, and Margot can't seem to keep her hands clean.
Release Date: November 15
Order here!
Content warning: blackmail
Belittled Women by Amanda Sellet
Little Women is one of our all-time favorite classics, and this retelling sounds like just what we've been looking for! Jo Porter has officially had enough of Little Women. It's bad enough that she and her sisters are named after the March sisters, but now her mom has turned their house into a tourist attraction where they act out scenes from the book. With each Little Women Live! performance she does, Jo feels more and more stuck, that is until a photojournalist arrives to document their show, plus it doesn't hurt that the reporter's teenage son is super cute, even if this seems to annoy her best friend (aka the boy next door). When she expresses a bit too much of her frustration about the family business, Jo will have to make peace with the chaos that follows.
Release Date: November 29
Order here!
Five Survive by Holly Jackson
Holly Jackson is back, and this time with an all-new thriller! Red and her friends can't wait to hang out at the beach for spring break, they even have their own RV to get there. Things are going great until their ride breaks down in the middle of nowhere. Except this isn't any accident, their tires are shot out and there's a sniper in the forest who knows exactly who they are. It turns out that one person in the group has a secret, and it's one that the sniper is willing to kill for. Don't miss out on this thrilling November release!
Release Date: November 29
Order here!
Content warning: violence, stalking, hostage situation.
A Wilderness of Stars by Shea Ernshaw
Are you looking for your next magical romance read? Then look no further! A Wilderness of Stars follows Vega whose mother has kept her safe in the valley her whole life. Until one day, Vega sees an omen in the sky and leaves the valley to find out many people are deathly ill. Being the last Astronomer, a person who understands the stars, she could be the one who could create a cure. Except panic ensues when someone recognizes her astronomer tattoo. Luckily Vega is saved by a girl named Cricket, who knows Noah, a boy that has the same tattoos. Now Vega is on the run with her new friends, but she'll soon have to choose between keeping her knowledge a secret or risking everything to save those in trouble.
Release Date: November 29
Order here!
Content warning: illness, violence.
Never Ever Getting Back Together by Sophie Gonzales
This title has us singing the Taylor Swift song non-stop! For fans of The Bachelor, this book follows Maya who's been invited by her ex-boyfriend to participate in a reality romance show. Ever since they broke up, Maya can't get rid of Jordy, especially after he became famous online, and she wishes the internet knew how much of a liar he is. Now she's been invited with Jordy's 4 other exes to try to win his heart back on global television. There she meets Skye, another girl whose heart was broken by Jordy. Together, the two of them decide to expose Jordy for who he really is. But maybe they'll find the happily ever after they weren't expecting along the way.
Release Date: November 29
Order here!
A Thousand Heartbeats by Kiera Cass
From the author of the series we all know and love, The Selection, Kiera Cass is back with a new royal romance! In this November release, we follow Princess Annika who is being forced into an arranged marriage. Then there's Lennox, who is trying to reclaim his throne and fight for his people, even if it means dedicating his life to the Dahrainian army. When these opposites meet, they're called to each other against all odds. This star-crossed romance sounds like everything we're looking for!
Release Date: November 29
Order here!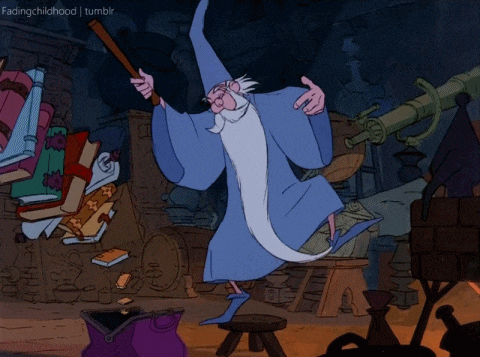 We can't wait to dive into all of these exciting books! What books are you planning on reading this month? Let us know in the comments below or by tweeting us @TheHoneyPop! You can also visit us on Facebook and Instagram!
Looking for more book recommendations? We've got just the thing!
Paige Lobianco
Find Paige on Instagram @pagebypaigebooks. Paige is a bookstagrammer and blogger who loves all things bookish. From fantasy to mystery she can't get enough! She's always ready to recommend you a book and she can talk about her favourites all day. When she's not reading, you can find her watching Marvel movies, playing video games, and taking bookstagram photos.