Home is where your heart is, but what if your heart doesn't know what home means? Ever since the second book of the Dogwood County series, Forever Home, was released, we have been trying to get over this beautifully-written book. Written by Elysia Whisler, Forever Home gave us a feeling that we can't explain, but we are sure about one thing, there are still beautiful people in the world. You just need to come across them, somehow. Like Delaney of Forever Home, she has met with Sean and Tabitha in different parts of her life. And, of course, the rescue dog, Wyatt, makes a difference in Delaney's life at the time she most needs. 
We are sure you will find a lesson that you need in Elysia Whisler's Forever Home, which is a book about recovery, trying to move on after leaving your old life behind, and finding love in every living being. We did, honestly, and this is why we couldn't keep ourselves from asking Elysia Whisler some questions to get more insight into the book. So please join us as we get some answers from Elysia Whisler to our questions on the book, her characters, the process of healing, and her upcoming projects!
First of all, we would like to welcome you to the Honey POP! Thank you for this interview opportunity. We are so excited to get to know you, your second book of The Dogwood County series, Forever Home, and of course, your characters! But let's start with you. Who is Elysia Whisler, and how is she doing these days? 
Hi, thanks so much for having me! I'm just a woman who loves books and who's had a dream of becoming an author since I was a kid. Along the way, I became a mother, a CrossFit Level 2 Trainer, and a massage therapist. I'm doing great because I get to do a lot of things that I love, and in publishing my books, I've achieved my dream! Thanks for asking!
You are actually giving us a lot of information about yourself in The Dogwood County series. Just like your characters, you have the effects of the military in your life, and you are surrounded by rescued animals. Every author takes huge inspirations from their lives but for you, what made you think you can write a series that almost mirrors your life?
There's an old saying—write what you know. I don't necessarily agree with this. I agree more with "write what you know, or go find out." So I don't think I set out to write about so many of the things that I knew when I started this series. But there's another saying—write from the heart—and that's absolutely what happened when I wrote these books. Military life, rescue animals, and fitness are all close to my heart, and I think writing along those lines gave the stories emotional depth and authenticity.
The first book of the series Rescue You is the book that establishes the genuine connection between wounded people and animals. When Pittie Place is a place for dogs who need to be rescued, Semper Fit is a place for humans who need to be recovered even though it is a gym. How did you get the idea of making a connection between a shelter and a gym?
That's a really great question! One of the things that set Semper Fit apart from traditional gyms is its sense of community. When you go to Semper Fit and participate in group fitness, you're not just working out—you're finding a place to belong while you encourage and support each others' goals and dreams. At the rescue shelter, the same thing is happening. The pets get saved, and in return, they are also saving their humans. Everybody is helping rescue everyone else.
In Rescue You, you connect the main characters' stories with Constance, a massage therapist for both dogs and humans. Constance, aka Red's sister Sunny, has a dog shelter, and when Red starts to work at Rhett's gym, the three paths cross. But these crossed paths get even more significant with Forever Home. While writing the first book, did you know that Sean will be one of the main characters of the second book, or were Delaney and Tabitha a part of your plans already?
I wrote Rescue You as a standalone novel with potential for a series but no set plans. My editor, Margot Mallinson, planted the seed for Sean's story by stating that she would like to see him find love, too. I was happy to have Sean as my next hero, but now I needed a heroine. Delaney was created during a time when my teenaged daughter had just earned her motorcycle license at a road course. She was the youngest female ever to pass. At the same time, I'd been talking to a few female US Marines at my gym about their life experiences, and there was a common thread: how much harder women have to work to achieve things in the "boys' clubs" of life. I decided that if Sean was going to get a love story he was going to need a tough woman—a really tough woman—to match him. Women who have to achieve inside the boys' clubs are tough by nature. And that's how Delaney was born.
In Forever Home, too, our three main characters have something in common about their past, and it is Marine Corps. So, just like the first book, the military is again a device to connect the main characters. Did you have any other ideas to use something else common to connect them? For example, was it a "common traumas attract each other" kind of idea?
Before I delved too deeply into Sean, I interviewed a friend of mine who is a police detective in the robbery department. The chase—the idea of gathering clues and figuring out the puzzle, then hunting down the truth—was a big motivator for him. I decided that if Sean loved the chase, Delaney better be hard to catch. So they are both wild spirits at heart, which is another connection. With Tabitha, I wanted something of a foil for Delaney. Delaney is tough as nails, but Tabitha is much sweeter and wears her heart on her sleeve. Yet, both of them are strong women. I wanted to show how strong women can react in different ways to trauma, and in this particular instance, the same trauma.
This is actually a book of moving on. Three of our main characters, Delaney, Sean, and Tabitha, are trying to move on from something huge in their lives, but they are doing it by trying to find a place in the world. They are moving on by settling down. Were these two concepts hard to combine as the core of the novel? How did you come up with the idea of mixing them?
You are right. Sean and Delaney are moving on by the act of settling down. This seems like a paradox, but they actually are growing by finally allowing themselves to be still. When you establish roots, you gain stability yet hopefully still have room to grow—like the branches of a tree, reaching up to the sky. Or like meditation, where you still your body in order to expand the mind. For Tabitha, this question is posed at the beginning of Book Three, which is her story. In Book Three, we see Tabitha trying to find her place in the world by either "hanging on" or "letting go."
Something that caught our attention is, you included a lot of different songs such as 'My House' by Flo Rida, 'Knockin' On Heaven's Door' by Bob Dylan, 'Free Bird' Lynyrd Skynyrd, 'Stairway To Heaven' by Led Zeppelin and more in the novel. And those songs mostly carry a special meaning for the characters, especially Delaney. Does any of these songs have a special place in your heart, or did you just go with the flow while picking them?
A favorite author of mine once said that writers are just frustrated musicians, and I identify with that. I go on long walks and listen to music that fits the story I'm working on. Most of the songs in Forever Home are favorites of mine, particularly 'Knockin' On Heaven's Door' by Dylan and 'Bron y aur Stomp' by Led Zeppelin. 'Bron y aur Stomp,' as I understand it, was written about Robert Plant's dog. The lyrics are great. You should read them. Bron-Yr-Aur is a place in Wales where Led Zeppelin would go to write. I fell in love with this song as a kid because it was about a dog and because I am Welsh on my father's side. 'My House' has a different story. There is an actual video of the Prince William County Police Department performing the Lip Sync Challenge on YouTube to this song, starring my detective friend who I interviewed for Sean's character. This was kind of an insider tribute to him when I put the song in the story. 
[apple_music_ad artist="Bob Dylan" song="Knockin' On Heaven's Door"]
Okay, we can't help but ask the forbidden question. We are sure that each character has huge meanings in your heart, but which one's story did you enjoy writing the most? 
Someone once said, "your favorite story is the one you're writing right now," and I would agree with that. They're like children, in a way. You don't have favorites, but the baby gets the most attention.
Another forbidden question, please forgive us, but we are so curious! If you had to pick one between Wyatt, Trinity, and Callie, which one would you choose as your own pet and why?
That is tough. I love both cats and dogs, but I'm going to go with Wyatt. I think our nomadic souls would be a good match.
The animals are perfect fits for their owners in the book, we must say. Delaney and Wyatt, Tabitha and Trinity, Sean and Callie, those are all iconic duos! But if you had to combine one animal with another character, which duo would work and maybe give each other almost the same healing effect? 
I think if I had to swap them out, Callie would be soothing for Tabitha because she likes to snuggle. Sean could definitely hang with chasing Wyatt around. And Delaney and Trinity would be so much girl power in one room it'd cause an earthquake!
We feel like you will judge us for this question, but Delaney, Sean, and Tabitha are very interesting characters in their own ways. If they had a profile on a dating app, what would they write in their bios?
"Delaney, retired Marine, seeking a fellow road warrior to ride alongside on the curvy back-roads. Those who can't keep up need not apply." "Sean, old school detective who's been pretending he wants the sweet and easy path when deep down it's the hunt he craves. Surprise me." "Tabitha, die-hard romantic, just starting to figure out that a single drop creates ripples across the whole pond. Be patient. I'm worth it."
Forever Home is a significant book, but which part of it was hard to write? Where did you struggle? 
I think the greatest struggle I had with Forever Home was to allow Delaney to be completely who she is without caving to the temptation to soften her up in order to be "more likable." We never do that with our male characters, but our women characters often run the risk of being deemed "unlikeable" if they are too tough or not within the confines of our expectations. Delaney is tough and raw and doesn't smile if she darn well doesn't feel like it. That said, she's still got a heart of gold.
We are so thrilled to have you here. Thank you so much for answering our questions! So, last but not least, what should we expect from you in the future? Do you have new project incoming already? 
Be on the lookout for Becoming Family in August of 2022—starring Tabitha, Hobbs, and Trinity, as well as some of the old crew and some new! Tabitha is turning thirty and needs to find her place in the world, and Hobbs needs to allow someone behind that party persona to find out who he really is, deep inside. And, of course, there were will be new animal friends. Thank you so very much for having me. Your questions are so amazing and creative!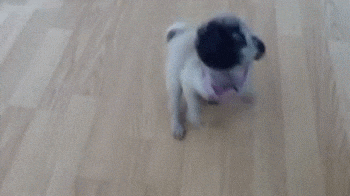 We are already so excited for Becoming Family, the third book to join the family after Elysia Whisler's Forever Home! Before you mark your calendars for the release, don't forget to read and enjoy Forever Home. You can order it here.
Did we successfully convince you to read Elysia Whisler's Forever Home after this interview? Which part of the interview is your favorite? Are you excited about the new book of the Dogwood County series? Tell us on Twitter, Facebook, or Instagram! If you want more bookworms in your life, don't forget to join our Discord server, The Hive.
If you want to read more book coverage, buzz here!
TO LEARN MORE ABOUT ELYSIA WHISLER:
FACEBOOK | INSTAGRAM | TWITTER | WEBSITE
Featured Image Source: Afnan Acharki for The Honey POP Graphics Team