Spooky season is in full swing, and we thought that it couldn't pass by without recommending our five favorite K-Dramas to watch during Halloween. We know 2020 has already been too much of a real-life horror show. So why would you need more horror in your life? Well, these five K-Damas will get you in the spooky mood and make you laugh! Therefore these K-dramas are exactly what you need.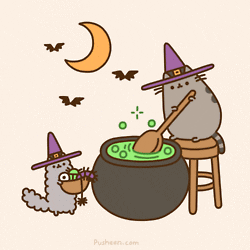 And so, we went into the archives and brewed up a list of the five perfect K-dramas to watch and celebrate this season. Since Halloween just needs some K-dramas to make it extra spooktacular.
If K-dramas aren't what you are looking for this Halloween, then The Honey POP has got you covered! Check out our ultimate Halloween movie guide here.
Hotel Del Luna (2019)
Hotel del Luna was all the buzz last year, and it is still just as good this time around! We get ghosts, romance, and just the right amount of humor in this one. And honestly, IU's costumes are gorgeous and our male lead, played by Yeo Jin-Goo, is just to die for. We really cannot stop raving about this one!
Zombie Detective (2020)
Zombie Detective is hilarious, and we approve! This is caused by our main character, being lost Zombie detective, and his side-kick, played by talented Park Joo-Hyun, being the highlight of the show. Joo-Hyun's wit and humor really make us smile and the Zombie-ism serves us the Halloween K-Drama content we need this year.
Kingdom (2019)
Okay, we admit it this K-drama is more spooky than funny, but it has its lighthearted moments. Because we are a sucker for Zombies this Halloween and Kingdom is a must-watch for every K-drama lover out there, we couldn't resist putting it on the list. The good news we have for you is that you can immediately binge-watch the first two seasons on Netflix right now!
Strangers From Hell (2019)
Strangers From Hell is not for the faint of heart. This is full-on spooky! The drama had us question our existence, and it gave us all the goosebumps. Lee Dong-Wook usually plays a sympathetic character, however, he is unrecognizable in his role, and we honestly think he deserves an Oscar for it Also, Im Si-Wan's portrayal of his character had us confused. Do we like him? Does he scare us? Besides the spook, the drama does have its light moments. It is full-on horrifically scary. So beware.
Witch's Love (2018)
What would Halloween be without witches? Only half the fun for sure. So we cannot forget a K-drama where the main character is a witch and we love this one. It is quirky, cute, and hilarious also, we cannot forget the romance. This is a K-drama we are talking about after all! Witch's Love is giving us the right amount of Halloween feeling to celebrate the season with.
And that's it for our little list of five spooky treats to get your dose of K-dramas into your system this Halloween.
Is there any K-drama you love to watch around Halloween time? Have you watched any of the K-dramas from the list above? Which one will you watch first? Let us know in the comments below or by tweeting us @TheHoneyPOP!
Do you want more season options? Click here
TO LEARN MORE ABOUT VIKI:
FACEBOOK | INSTAGRAM |TWITTER | WEBSITE
TO LEARN MORE ABOUT NETFLIX:
FACEBOOK | INSTAGRAM |TWITTER | WEBSITE
Featured Image Soucre: The Honey POP