On September 28th we had the coolest experience of 2021. We got to see and photograph the Weathers up live with their opening act Aaron Taos at The Social located in Orlando, Florida. Let's be quite honest, after these two crazy years, hearing their music felt like obtaining an Xbox achievement unlocked. Just imagine hearing 'Rehab' as your 2021 life championship opening theme song for 2021?! But let's hold it there and let's rewind it by the beginning, shall we? Aight here we go, you lovely crazy people. Let's start with the awesome Aaron Taos.
[apple_music_ad artist="Weathers" ]
As Shang would say "Lets get Down to Business!"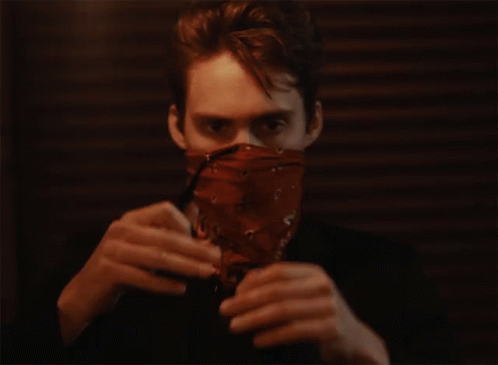 Opening for the Weathers band
Image Source: Joannie Betancourt for The Honey POP
Before we start, let's introduce the opening singer Aaron Taos, for those who do not know, he is a singer and songwriter and a very charismatic young man. The way we would describe his music is playful, laid back, and very chill. With full charisma on stage, the energy felt amazing combined with that amazing voice was one of the highlights of the night. And hands down 'Ain't Over You' became one of our favorite songs after that opening. While we waited for the Weathers, we took some photos with him and his fans plus we were able to chat with Aaron!
Lets say Hello to the Weathers!
Let's talk about the Weathers! They are an American rock band, we would describe them as a – you can expect to go "yeehaw to sadness" in a couple of seconds from their mixed variety of songs. (But like, In a good way haha) it came from their main singer Cameron Boyce. Before this concert, we were already fans of their music, yet them live was something else. We can't even explain the crazy energy these awesome human beings had up that stage. From the start to the end you did not see one single person standstill, man, not even us! We simply could not!
The mix between Cameron's beautiful voice, Brennen's wicked bass, Olsen's sweet guitar cords and we cannot forget about the crazy kicks of Cole's drums create a very unique and danceable rhythm. We mean, to the point they had us dancing low and jumping as high as we could that night.
Image Source: Joannie Betancourt for The Honey POP
But Wait! Don't leave yet!
The JOY of our hearts when we heard them starting to play 'Rehab' and' American Dream' was another level. Seriously made our night hearing those two amazing songs live. You can tell that We've been starstruck to the fullest by them by now! How can we not?!
Before the concert fully ended they took time to meet the fans, took photos, signed posters, and articles. Super sweet the interactions that night.
And before you leave, do us a favor and head over to their YouTube account to hear all of their songs so you'll be able to fangirl with us and even join us for their next tour! Definitely give them a follow and attend one of their live concerts if you guys ever get a chance. We highly recommend them. See you guys later!
See Also
Planning to see Weathers live up in that stage?! Tweet us at @TheHoneyPop with your concert photos and reactions! And If you want to catch up on the latest news and music follow us on Instagram.
 Buh-bye and see you later, Crocodile!
TO LEARN MORE ABOUT WEATHERS:
INSTAGRAM | FACEBOOK  | TWITTER | WEBSITE | YOUTUBE
TO LEARN MORE ABOUT AARON TAOS:
INSTAGRAM | FACEBOOK  | TWITTER | WEBSITE | YOUTUBE
Featured Image and Gallery Source: Joannie Betancourt for The Honey POP.