We had such a great time reading If You Could See the Sun, we couldn't wait to talk to Ann Liang all about it. This debut has something for everyone, it even includes one of our favorite tropes, academic rivals to lovers! If You Could See the Sun is Ann Liang's debut book, and she's starting her writing career off with a bang! You won't want to miss this fast-paced read!
Summary: Alice Sun has always felt invisible at her elite Beijing international boarding school, where she's the only scholarship student among China's most rich and influential teens. But then she starts uncontrollably turning invisible—actually invisible.

When her parents drop the news that they can no longer afford her tuition, even with the scholarship, Alice hatches a plan to monetize her strange new power—she'll discover the scandalous secrets her classmates want to know, for a price.

But as the tasks escalate from petty scandals to actual crimes, Alice must decide if it's worth losing her conscience—or even her life.
Content Warnings: violence, classism, blackmail, kidnapping
Hello and welcome to The Honey POP! We're so excited to chat with you today. To start things off, we'd love to get to know you a little better. Could you give us three fun facts about yourself?
Hi! Thank you for having me! A few things that people might not know about me: before I started writing, I used to draw a lot (specifically, horses and very little else); I recently graduated from college; and though I live in Melbourne, I spent half a year studying abroad in California—that's also where I wrote most of If You Could See the Sun!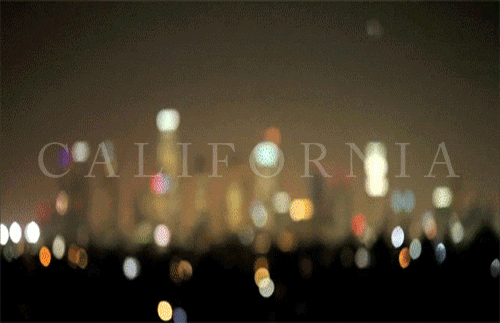 Congratulations on your book If You Could See the Sun! What was your experience like publishing your debut novel? Was it how you had imagined?
It's been absolutely surreal, especially since I've dreamed of this for years! In a way, it has been different from how I imagined it—I think I expected that the very instant I got a book deal, I would instantly feel like an Author. But in reality, it's more like when it's your birthday, and everyone asks you whether you feel older, and for the most part, you feel the same. It's only when a lot of time passes and you kind of step back that you realize how much has changed. Thinking back to the person I was when I was querying in early 2020, for example, I'm so thankful for and stunned by everything that has happened, from seeing my debut novel take shape to receive such lovely early reader responses.
You address so many important topics in If You Could See the Sun, such as the discrimination between classes. What is the main message that you want readers to take away from this book?
I don't necessarily think there is one key message I want readers to take away because everyone is going to have a different experience with it, and that's one of the best parts of reading, right? So my main hope is that readers can find what they need in these pages—whether it's regarding the class privilege at elite institutions, what it means to be truly seen, or perhaps the cost of unchecked ambition.
We loved reading about Alice's invisibility powers, and it made us wonder what we'd do if we had them. If you were invisible for a day, what would you do?
Honestly, I'd be happy just to go to the beach or a park or somewhere nice and hang around by myself. Unlike some of the characters in the book, I think I'd actually go out of my way to avoid overhearing anything other people might be saying about me; knowledge is power and all, but sometimes the less you know, the better.
The academic vibes in your book were on point. We felt like we were going to school with Alice and Henry. What was your favorite subject in school?
History! I'm really lucky to have been taught by some of the most incredible history teachers, who've inspired me and encouraged me in more ways than I can express. I just find the subject so fascinating, and I'm very much drawn to the narrative aspect of it; so much of history is studying stories that have already taken place in real life, and so many historical figures are just as—if not more—compelling than the fictional ones you see in books.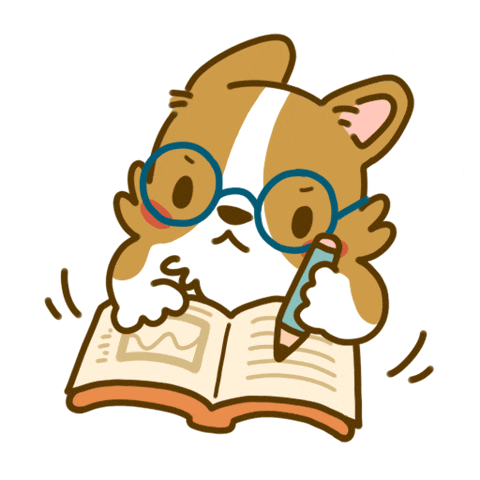 We couldn't get enough of Alice, Henry, and the rest of the characters. We found them super relatable! With that in mind, which character would you say is most like your teenage self?
Definitely Alice. I'm not as brave or as resilient as she is—I'm pretty sure that if I were in her position, I'd just have a breakdown and stay in my room forever. Plus, she makes plenty of questionable choices I wouldn't necessarily agree with. But I do relate to her ambition and her somewhat unhealthy need for academic validation.
Along with If You Could See the Sun, so many amazing books are released this year! Are there any other 2022 releases that you'd recommend?
There are so many incredible books coming out this year I couldn't possibly list them all! But just off the top of my head, a few releases that I absolutely adore and would recommend to anyone include: Only a Monster by Vanessa Len, Portrait of a Thief by Grace D. Li, See You Yesterday by Rachel Lynn Solomon, Foul Lady Fortune by Chloe Gong, and As Long as the Lemon Trees Grow by Zoulfa Katouh.
We always love hearing about how books go from an idea to an actual product in stores and libraries. What is your writing process like? Are there any authors that you look up to?
My writing process has actually been pretty consistent for all my books so far! Once I have a story idea, I like to let it simmer in the back of my mind, and I'll think up lines, character dynamics, or certain scenes whenever and wherever—like while I'm chopping potatoes or washing my hair. I'll just hold all of this in my head until it gets to a point where I feel like I physically can't keep track of everything anymore, and that's when I'll jot it all down in an outline. Then I'll dive straight into drafting, which tends to take me around 2-3 months. For If You Could See the Sun, I did one round of revisions with my agent before we submitted it to publishers, and then another round of developmental edits with my editor. Something that keeps me motivated during the writing process is reading great books and really focusing on the craft, so I'm constantly inspired by authors like R. F. Kuang.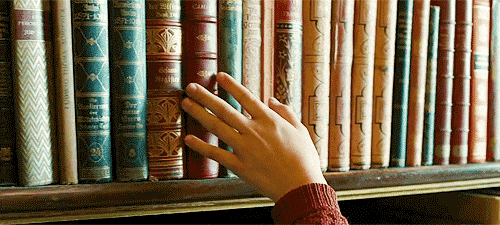 The concept of Alice having the power of invisibility and using it to find out the secrets of her classmates is so intriguing! How did you come up with the concept?
It's hard to pinpoint an exact moment when the concept was formed. I do know that I was interested in writing about a scholarship student at an elite international school in Beijing like the one I went to, who used their superpowers for personal gain or survival instead of saving the world. But since it takes place in this contemporary setting, there were practical considerations, like: if the superpower was flying, it would be very difficult to keep that hidden from other people. So I think I arrived at the idea of invisibility because it fit well into the story I was interested in telling, it was more subtle, and it also worked as a metaphor for Alice's emotional journey.
Here at The Honey POP, we love all things music related. We were wondering what kinds of songs would be on Alice and Henry's go-to playlists. Are there any specific artists that they'd be fans of?
This is mentioned in the book, but Henry is definitely a huge Swiftie, and I think a number of Taylor Swift's songs—like 'mirrorball'—suit Alice as well! Other artists who might belong on their playlist include Gracie Abrams, JAWS (Bai Sha Jaws), and Conan Gray.
If You Could See the Sun features some of our favorite tropes, like academic rivals to lovers, heists, and boarding schools! What are some of your favorite tropes to read about?
Oh, there are so many! I find that I'll naturally include the tropes I adore in the books I write, so although I wasn't consciously mapping the romantic subplot around this trope, it's no surprise that If You Could See the Sun features academic rivals-to-lovers. I'm a fan of rivals-to-lovers in general—there's something so compelling about the inherent tension there, about having two equals who intimidate and respect and obsess over each other. I also have a soft spot for antiheroines; morally gray characters are so much fun to write and read about.
Thank you so much for your time and for chatting with us about If You Could See the Sun! We're so excited to read your upcoming books This Time It's Real, and I Am Not Jessica Chen. Could you tell us more about them? How has the process of creating these books been different from If You Could See the Sun?
Thank you so much! Tonally speaking, This Time It's Real, and I Am Not Jessica Chen both share similarities with If You Could See the Sun but are very different from each other. The first is a wildly self-indulgent rom-com that follows a teen writer who fake-dates a famous actor in Beijing, and it's about learning to let yourself hope and falling in love for the first time. The latter is a speculative dark academia novel in which a girl who feels like a failure in every way wakes up in the body of her 'model student' cousin, Jessica Chen, and it focuses more on the pursuit and pressures of perfection, imposter syndrome, envy, and burn-out—you know, all that fun stuff.
It's really interesting to think about the process compared to If You Could See the Sun. When I was drafting my debut, it was very quiet—it was only me and the Word document in my tiny dorm room and my unsubstantiated hope that it would one day become a book; nobody else even knew I was working on it. With my next two books, everything's much louder. Now, people have actually read my words, and I'm a bit more familiar with the industry, and while there are more expectations, there's also more support. Ultimately, I'm really just so grateful I get to keep doing what I love and tell the stories I want to tell.
If You Could See the Sun by Ann Liang is out October 11th and is available for pre-order here!
We loved talking to Ann Liang all about If You Could See the Sun! Have you pre-ordered If You Could See the Sun yet? Let us know in the comments below or by tweeting us @TheHoneyPOP! You can also visit us on Facebook and Instagram!
Looking for more bookish interviews? We got you!
TO LEARN MORE ABOUT ANN LIANG:
GOODREADS | INSTAGRAM | TWITTER | WEBSITE
Paige Lobianco
Find Paige on Instagram @pagebypaigebooks. Paige is a bookstagrammer and blogger who loves all things bookish. From fantasy to mystery she can't get enough! She's always ready to recommend you a book and she can talk about her favourites all day. When she's not reading, you can find her watching Marvel movies, playing video games, and taking bookstagram photos.