https://www.instagram.com/p/COTBeeNB-bO/
https://www.instagram.com/p/CNx75sOp0IL/
When we think about the best collaborations of the year 'Runaway Baby' has to be in that conversation. Novul and Cam Meekins truly are a match made in musical heaven. It's rare that artists come together on a song that already existed and make it into an even better track. That's just what Novul and Cam Meekins did with 'Runaway Baby!'
Novul is this incredible on the rise female artist who's got such a unique take on pop music. And then you have Cam Meekins who is a Boston-born musician making his mark in the Rap world. Together what you get is a track that is sure to please fans of both artists!
Here at The Honey POP, we were lucky enough to chat with Novul and Cam Meekins about 'Runaway Baby'! We learned so much about these two artists and are now just even bigger fans! We hope you guys enjoy our conversation with Novul and Cam Meekins!
Be sure to stream 'Runaway Baby' here!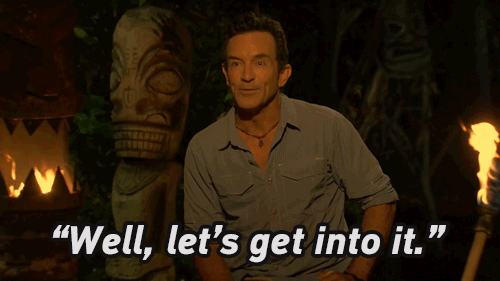 Novul, what made you want to revamp 'Runaway Baby,' and what made Cam the perfect person to do that with? How did this collaboration come to be?
NOVUL – I wanted to revamp it because 'Runaway Baby' was such a hit to my fans. It came from a heartbreaking poem I wrote from my past relationship. I decided I wanted to add the element of the male's perspective. 
Cam was the first person who crossed my mind when the idea of incorporating a male's voice into the single. I was a big fan of his, especially his 'Better Days' song. I knew with his tone and the way he writes he would make a perfect fit! So I tracked him down and the rest was history.
Cam, what was it about this track that drew you to it and made you want to be a part of it?
CAM – You know, I think it was just the whole vibe of it, in general. I've always gravitated towards these types of songs, so when I was hit up to hop on the track and heard it for the first time, I was like "oh yeah, this is right up my alley". I immediately knew that I could add my own perspective on it, give an interesting contrast, and take it to a new place in that sense. It just kind of connected and that's when some of the best music is made, you know, naturally there's just something there. 
And it was just a hit already! Makes it even easier!
'Runaway Baby' is about true heartbreak from a songwriter's perspective. Do you guys think one has to experience a pain like that to be able to properly write about it? Do you write that when the emotions are still raw as a way of healing? Or do you need to fully move past something that painful in order to be able to write about it?
NOVUL – This song was actually originally written as a poem that I wrote in 10 minutes while my ex was laying right beside me, expressing our ups and downs of the relationship – dealing with someone fighting substance abuse and addictions. Always being there for him was very hard and challenging and it felt right in that moment to put my feelings down in writing. But personally, I think everyone's experiences are different.
I feel like people can write about anything and at any time, there doesn't necessarily have to be an extreme heartache to write, but in this case, the words came from a crazy experience I was going through. I've never really shown that vulnerable side, but I am very nervous and excited to bring the poem to life.
CAM – Yeah I second that. For my writing process, I always just let the verse go where it wants to go and really feel the music first and foremost. I'm a big believer that the background music to a song really paints the picture already of what something feels like even without words. So for me, that is a big part of my writing process, regardless of if I'm going through a traumatic experience or not. Obviously coming onto this track as a feature, I had a theme to go off of already and I was able to call on that and use that to inspire where I wanted to take the verse. Everything is pretty situational.
NOVUL – Personally, I feel like every experience in a song is different, in that moment I needed to write out the poem into a song, but with past work and other projects, I sometimes will go back and relive those moments or experiences, but this one specifically came at that moment. I think every artist's experience and writing process is different, which makes making and experiencing music that much more personal and special.  
CAM – I'm on the same page, I think writing music, in general, can be a therapeutic thing and can also be calling on moments in time and thoughts and ideas and it's not always necessary that you're in that place in time when writing the music but sometimes it is.
There are always two sides to any story and Cam's vocals now give away the second perspective. What initially inspired you to pen down the track in the first place? Does it come from a personal experience!?
NOVUL – Like what I said earlier, my words came directly from an experience I was in the middle of going through. It was one of those moments where I just had to write my thoughts and feelings down. I found a lot of solace in doing that as well as spinning into a song. 
CAM –  It really came from feeling the music, honestly. After hearing Novul's story, I was inspired to write a contrasting point of view for my verse, which came to me as soon as I heard the song. I called on my own thoughts and experiences to write. But it was also just a concept that came to my head to write that perspective.
When it comes to creating a new version of a song that involves adding a new verse/verses, how do you go about finding the perfect place to fit that in? How did writing the new verse go?
NOVUL – With the new version, I cut out a minute of the track, and I wanted to put the hook in the beginning because it's so catchy and everyone's favorite part from the original. Then, I wanted Cam to come in right away with his perspective because I thought it would be different and unique with the guy speaking his perspective going right into the hook. I made the decision to make the song a bit shorter in hopes that people will want to replay it again and again.
I also pulled some inspiration while mapping out the song 'I Love the Way You Lie' with Skylar Gray and Eminem's writing. This influenced the idea to have Cam come in right away and change it up instead of my verse right away. 
CAM – I always love songs like this when there is a hip-hop verse to start even though it's not a hip-hop song. It sets the tone for a track and gives it a little bit of different energy from the jump. 
NOVUL – And girls love to hear the guy's side!
Is it difficult to write emotional songs with two different perspectives?
NOVUL – For the first version, it was more therapeutic than anything. It was a very emotional experience for me, especially when shooting the music video and reliving and re-enacting those traumatic moments, but it helped me grow and heal a lot. When I felt more comfortable with my vulnerability, it was easy to spin it into a duo. It almost felt like I got closure from the relationship having Cam provide his own storytelling side of the story. I'm happy I was able to let art bring me that opportunity to hear both sides and heal.
CAM – I totally hear that and second that. I've made a lot more vulnerable, emotional songs in my life and it's certainly something that is difficult to do as a songwriter, but it can be really powerful and resonate with people in a particular way. For me, I've had the most success with my music when I'm just being authentic with my emotions. While it's hard to do that, it can also be really powerful and that's the beauty in music in a lot of ways.
When writing about painful subjects, how do you both like to go into the songwriting sessions? Do you decide on a topic ahead of time or is it more organic?
NOVUL – For this track, I already had the poem to base off of. When we did this new version with Cam I talked to him a little bit ahead of time explaining my story, so he was able to feed off of my story and my emotions and I think he did a great job and killed it! Even though there was a preconceived idea, it ended up being very organic.
CAM – In general, I'm always going into the studio with the headspace to be open-minded and not necessarily have too much of an idea of where I want to go until I actually start writing and trying to approach the track. I ask myself "what is it that I want to say at this moment in time?" and if there are any different factors that play into it, but it's mostly about where you're at that moment. Obviously, with this song, in particular, there was a concept behind it and an idea. But in general, that's the process.
What similarities and differences did you both find in how you approached writing 'Runaway Baby,' and what have you learned from each other as a result?
NOVUL – What I learned from Cam's verse and perspective is to be open-minded in relationships, especially if you want to make a relationship work. You definitely have to think about that other person and what they're going through, and they are trying just as much, to be patient and open-minded. He helped in my healing process and I think this ended up being a very healthy collaboration
We imagine writing very emotional songs like this, can take a lot out of you in the process. What self-care gets you through an emotional writing session?
NOVUL – Writing – when I get to project my feelings and record my thoughts with my voice when recording, I feel a huge energy release. Some other self-care I love … I like to go on runs and stay active, writing and journaling definitely help. Just some simple self-care things to help clear my mind.
CAM – Ironically, you would think that writing emotional stuff can be difficult, but I think it can be a really positive outlet. Maybe while you're in the middle of it, it can be a bit challenging to get there. But once you do and you record a song or something like that, you immediately are in a positive mindset. I think that's why people who write songs feel like music is therapy.
With 'Runaway Baby' being as emotion-packed as it is we can only imagine how it's impacted fans, what has that fan response been like?
NOVUL – When I was on tour, I would perform this poem before my sets. I was surprised how many people were coming up to me and saying "wow I really relate to this and I'm going through this." All of my songs are super fun, sassy, and empowering so releasing this, like I said, I was super nervous but excited to show this more vulnerable side because a lot of fans and even friends don't know what I went through. 
After releasing the single, I've been actually very surprised by how many fans came forward or shared the song. I have a lot of people who want to do video calls just to talk about their experiences and stuff. So I feel like this song has been super healing to people to listen to. People have a hard time being vulnerable, so I feel so blessed to be a voice for people that aren't ready to talk about their harder relationships. I'm just super grateful that my fans, my novelties, are supporting and streaming. To this day, we have over 30K streams organically in just a couple of weeks. Which shows how powerful both Cam's and my fans are supporting this track. There is such a power and voice in an emotional song. 
CAM – Totally, I've been getting a lot of people hitting me up like "I love this new track and the contrast of the two sides – the male and female back-and-forth vocals is just a great energy." I think when you're writing music, you feeling a type of way and it's therapeutic for you.
You're not necessarily thinking at the time what that might be like for the listener, but what's so great about music is that it's this ecosystem where everybody benefits. The writer is benefitting from writing, and the listener resonates with the music and it's helpful for them. But I think the listener needs to understand how amazing it is for the writer that people are connecting with your music. It truly is impactful. That's something I've noticed in my whole career as an artist. It's just an amazing process, that's the beauty of music.
[apple_music_ad artist="Novul ft. Cam Meekins" song="Runaway Baby"]
We would love to hear from you! How did you like our chat with Novul and Cam Meekins? Let us know by commenting down below or by tweeting @TheHoneyPOP! We are also on Facebook and Instagram!
Check out more of our exclusive interviews here!
LEARN MORE ABOUT NOVUL:
FACEBOOK | INSTAGRAM | TWITTER | YOUTUBE
LEARN MORE ABOUT CAM MEEKINS:
FACEBOOK | INSTAGRAM | TWITTER | YOUTUBE

Featured Image Source: Emily Defoor For The Honey POP