We love Nikki Jumper so much, and if you haven't started stanning her yet, allow us to be your guide!
Being given the opportunity to interview her was like a dream come true, and not only that, but she answered our questions so fabulously and didn't hold back. Now, we love her even more! Check out our Q&A below and see for yourself!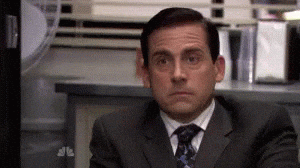 'Apocalypse Love' talks about the end of the world, what is the one thing you would like to do before the world ends?
100% no brainer – I'd love to hop on a rocket to Mars with Elon Musk!
'Apocalypse Love' has us so stoked for your upcoming EP, what can fans expect from it?
Thank you so much! The EP is going to be a little dancey, a little punky, a little angsty, a little romantic… a bit of everything I've felt over the last few months, but hopefully, also a little empowering! It will be eclectic and genre-bending, with a few collaborations I'm super excited about – but, I can't share yet!
You recorded 'Apocalypse Love' in Aruba, edited it on an airplane, produced it in the US, and mastered it in the UK. The song clearly had a very fun adventure! Can you tell us a bit about the process? Any fun memories about it that you want to share with your fans?
The trippiest thing about 'Apocalypse Love' is that we went into writing it as an apocalyptic fantasy – little did we know, the apocalypse era would become a reality!
When we were in Aruba recording the vocals – Francesco made me face the wall (and ignore the beautiful sunset!) because I was sounding way too relaxed and zen to be recording an apocalyptic song. Haha!
You wrote the song with writers that have written with some big names, are there any specific songwriters you'd like to work with in the future?
Francesco Yates and Phil Gornell are both extremely talented and I'm so happy that we're working together on the EP.
In the future, I'd love to work with Kid Cudi – it's been a dream of mine for a while! I love the project he did called WZRD, which had some alt/rock elements in there as well.
What does 'Apocalyptic Pop' mean to you? How would you describe it?
Apocalyptic Pop sounds and feels like the era that we're in. I think with all music right now, there is an undercurrent of the energy of our present reality. Anxious, paranoid, angsty, bored, fantasy, nostalgia. There's a lot of emotion happening, and we're collectively going through a major trauma. I think this will be reflected in the music that comes out for the next few years.

Who are some of your biggest inspirations in music that led to your unique sound? Do you hope to collaborate with any of them someday?
I love a bit of everything as long as it's bold – Gwen Stefani, Lady Gaga, Grimes, and artists like BMTH and Arctic Monkeys. I'd love to collaborate with them all!
You started writing and singing at a very young age, how was the journey up until now?
I have adored singing since I was little! It's been my favourite thing to do. It helps me feel better when I'm sad or tired. It feels empowering. I also love that there is always a next level – something new to learn. I can always evolve and step into something new I couldn't do before and be like, oh! That's cool! Right now I'm taking lessons 3x a week with Jason Catron – one of Brett Manning's coaches in LA.

So many industries are going through a very hard time, music included. What change would you like to see in the industry after everything calms down?
I don't know what the future holds – but I trust that humans will collectively protect the experience of music. What does it look like? I don't know! But I'm excited to see what we do with culture, music, and technology in the post-apocalyptic era as we open up again!
What artists have influenced your sound and vibe up to this point so far? Do you think 'Apocalypse Love' mirrors any of your influences in any way?
I love pop music – and I love super heavy music too. I think 'Apocalypse Love' represents that balance, which is fun! This song was written and produced on a whim of paranoia. At the time I was listening to a lot of Poppy and Grimes and I think it bleeds in a bit!
Do you have a bucket list within your music career? What's on it?
I'd love to tour Japan! I LOVE JAPAN. I travelled across the entire country last year before the Apocalypse happened. I love the food, the shopping, oh my god! The underground punk shows were unreal. I bought a closet full of wigs and some costumes from Harajuku. I'd love to travel across Japan again – hopefully, next time, singing on the stages!
We just love her so much! She's so down-to-earth and fabulous, and we love her answers!
So, Honey Poppers, have you listened to 'Apocalypse Love' yet? What do you think of it? Let us know in the comments below or by tweeting us @TheHoneyPOP! You can also hit us up on Facebook and Instagram!
TO LEARN MORE ABOUT NIKKI JUMPER:
FACEBOOK|INSTAGRAM|TWITTER|WEBSITE|YOUTUBE
Let us fill your pop culture sweet spot with these other fun articles!
Featured Image Source: as posted by Nikki Jumper via Instagram