https://www.instagram.com/p/CP4wibpFDET/
We like to dance here at The Honey Pop. Whether that be in our Sunday's best out on the dance floor in the pulsing clubs or our coziest wear sliding across the tiles in our fuzzy socks in our home kitchens – we're addicted to any beat that gets our body moving! Oh boy, do we have a treat for you, and you better believe you're going to be ready to put Candian-Indian sensation Tesher's music straight on your dance party playlist!
[apple_music_ad artist="Tesher"]
His beats are just electric as they are genre-defying. Born in Canada, Tesher is a rapper/singer, producer, and mixing engineer that fuses the music of the Pop world with his Indian heritage and other global influences. The result is truly satisfying and sparks us to dance, with the volume cranked up, full blasted! Aside from assembling his own bops, Tesher is also globally recognized for remixing popular hits such as Lil Nas X's 'Old Town Road' and creating his own lyrics to 'Yummy' by Justin Bieber. Recently he teamed up with Jason Derulo to reimagine his viral phenomenon 'Jalebi Baby' that cleverly blends English and Punjabi lyrics backed by a catchy beat.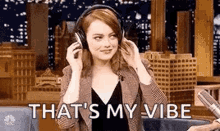 In our exclusive interview with Tesher, he tells us all about reworking his global bop 'Jalebi Baby' with Jason Derulo, blending his music with Eastern and Western influences, signing with Capitol Records in partnership with Universal Music India, and his big plans for the future! Read all about it below!
Firstly, how did you get started in music?
It was all around me when I was a kid, whether at home with Indian music or at school hearing hip-hop. When I was young, I started making mashups of Bollywood songs with rap tracks to combine the two cultures I was a part of, and that led to me teaching myself how to produce. Writing, singing, and rapping just came to me over time as I continued to experiment with music.
What originally inspired you to write 'Jalebi Baby?'
 Above all, I just wanted to make a fun song, but I love when popular songs have hidden meanings – it elevates songs that would otherwise be straightforward radio records and adds some depth to them. The idea of writing a song that had a double meaning, and that was half in Punjabi and half in English was so exciting and energizing to me.
And since this new release of the song is reimagined, what lead you to this decision?
The song's popularity had progressed past the South Asian community and was gaining a lot of steam in the Middle East and Europe. I realized the song had the potential to become a mainstream hit, and the most obvious way to help make that happen would be if I had the help of a mainstream feature. Jason was actually one of the top people I had in mind to try and approach, but as luck would have it, the song caught his ear by itself! He also saw that song's potential and believed in it enough to hop on the new version.
What did you want to do differently on this new version?
I actually didn't want to change my parts too much. Both Jason and I agreed that it was important to preserve the parts that people loved the most (the chorus) while still offering enough newness to give people a reason to want to listen to the new version. My favorite part of the new version is Jason's harmonies during the chorus and the end bridge – they truly elevate the record and make it feel like a truly epic East and West fusion moment.
What was something you learned from Jason Derulo that you will continue to apply in your career?
Aside from being an incredible artist, he is hands down one of the best performers in the business. The guy can move, to say the least! During the music video shoot, he shared the importance of looking directly at the camera and maintaining that eye contact because the connection that, that can form with the audience is what allows them to feel you and your emotion through the screen.
We love hearing all the South Asian undertones and influences in your music, mixed with pop, it's so cool, so why is it important for you to highlight your culture and other cultures?
In the beginning, I would try to incorporate Indian influences because it just felt honest and natural – I'm a Canadian-born Indian, so it just made sense that my music would incorporate western and eastern sounds. As I've gone on to work with sounds from other cultures, I do so because I believe that fusion is just a form of innovation and experimentation – and I get so bored with music that I have to constantly be trying new things to keep myself engaged! I also like to make music that people from all over the world can enjoy, and sprinkling in instruments from different cultures helps with that. Above all, I'm just trying to make the dopest music possible, and working with unique sounds and combinations helps me accomplish that.
With that being said, what is your process when coming up with new songs? And how do you decide the number of influences to mix in?
Honestly, there's no process! Sometimes I start with a melody, or lyrics, or a sample, and then I just build from there. I kinda just go with my gut, I guess.
We also saw that you recently signed with Capitol Records in partnership with Universal Music India, that's so awesome! What did this mean for you?
The Capitol and UMG teams have been incredible to work with. They understand and support my mission of becoming a major artist that can coexist in the East and the West without having to choose one sound or another, which, to be honest, is kind of unprecedented. Getting to partner with a major in both America and India gives me access to the resources I need to execute my vision to the fullest in both markets.
Finally, what do you have planned next, given all your successes with 'Jalebi Baby?'
World domination! The wild trajectory of this song has kept me busy for a bit longer than I expected, but I really can't wait to get back to making and releasing music much more frequently.
We're happy to report the trajectory of this captivating song continues to capture even more audiences across the airwaves, and we think world domination will be in sight! 'Jalebi Baby' just recently hit over 100 million views on YouTube, and we couldn't be happier for our newest favorite artist on such an amazing milestone in his career! You can stream/purchase 'Jalebi Baby' here!
[apple_music_ad artist="Tesher"]

What did you think of the reimagined version of 'Jalebi Baby' with Jason Derulo? What do you want to hear next from Tesher? Let's keep the conversation going by tweeting us @TheHoneyPOP or commenting below!
Want the daily drip? Be sure to follow us on Instagram and Facebook for the sweetest pop-culture news.
Searching for more poppin' tunes for your ears? Buzz over here!
Want to be exclusive? Then check out more of our interviews!
TO LEARN MORE ABOUT TESHER:
FACEBOOK | INSTAGRAM | SOUNDCLOUD | TIKTOK | TWITTER
Featured Image Source: Courtesy of Tesher via Instagram & Caroline Wang, The Honey POP Graphics Team