Paige Lobianco
Find Paige on Instagram @pagebypaigebooks. Paige is a bookstagrammer and…
Khushboo Malhotra
Khushboo Malhotra works as a freelance journalist, digital marketing &…
Ever since we first heard about All That's Left in the World we knew we had to get our hands on this 2022 debut! This thrilling apocalyptic story will keep you on the edge of your seats. We were so excited to sit down and chat with Erik J. Brown all about his book and the inspiration behind it.
Summary: When Andrew stumbles upon Jamie's house, he's injured, starved, and has nothing left to lose. A deadly pathogen has killed off most of the world's population, including everyone both boys have ever loved. And if this new world has taught them anything, it's to be scared of what other desperate people will do… so why does it seem so easy for them to trust each other?
After danger breaches their shelter, they flee south in search of civilization. But something isn't adding up about Andrew's story, and it could cost them everything. And Jamie has a secret, too. He's starting to feel something more than friendship for Andrew, adding another layer of fear and confusion to an already tumultuous journey.
The road ahead of them is long, and to survive, they'll have to shed their secrets, face the consequences of their actions, and find the courage to fight for the future they desire, together. Only one thing feels certain: all that's left in their world is the undeniable pull they have toward each other.
Content Warnings: gore, violence, death, illness, injuries
Hello, and welcome to The Honey POP! We're ecstatic to speak with you today. We'd love to learn a little more to get the ball rolling. Can you tell us a little about yourself and your interesting writing quirks?
Thank you for having me! I think my biggest writing quirk is my pop culture references. I know a lot of readers hate them, but they're part of who I am. I have a strange affinity for pop culture knowledge so it just comes out naturally. One of the biggest criticisms I see is that it "dates" writing, but I'm completely fine with that. I'm a firm believer that books should be of their time. We don't know what our points of view or the way we write will be like in ten years, which could date writing, too. So why not include something fun like pop culture?   
How did you come up with the brilliant idea behind All That's Left in The World?And where did you draw inspiration for the two extraordinary main characters, Andrew and Jamie?
I started writing All That's Left in the World after watching The Walking Dead and being annoyed at the straightness of it all. I wanted to see queer kids surviving and actually finding hope and happiness. Andrew and Jamie were easy to draw inspiration because they're both different aspects of me. Andrew is absolutely the snarky, sarcastic person I can be, while Jamie is the quiet, introspective version of me.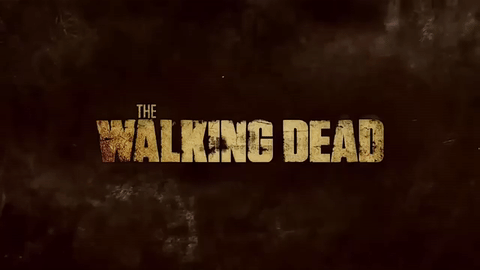 If you could choose one emotion or trait that represents each of the main protagonists, which one would you pick? And why?
Andrew, I would choose "loving" because the easiest answer for him is 'sarcastic.' But all of that comes from him protecting his heart. Andrew thinks he's this strong, independent guy who just assumes the worst because that's what he's used to. But deep down he's just a romantic who wants to be happy. Jamie, I will go for the easier answer and say "protective." He's very selfless and he's willing to give up his own comfort for others. I also love how strong his moral compass is.
What was your biggest challenge while writing this memorable, funny, tension-ridden, romantic, queer adventure?
Getting Andrew and Jamie's voices to be distinct. It's the biggest challenge with a dual POV book. I wanted people to be able to pick the book up at any moment and know exactly whose POV they were in. I worked hard to get it to where it is, and I'm very proud of it.  
If your book were made into a movie, and we're seriously rooting for that to happen, which actors would you love for Andrew and Jamie?
I would want them to be unknowns, kind of like Heartstopper did! I think if there's ever a movie made it means there's a studio out there who thinks there's a big enough market to support a movie, so I hope they'd take a risk and get unknowns for Andrew and Jamie, then maybe pepper the smaller roles with some good cameos.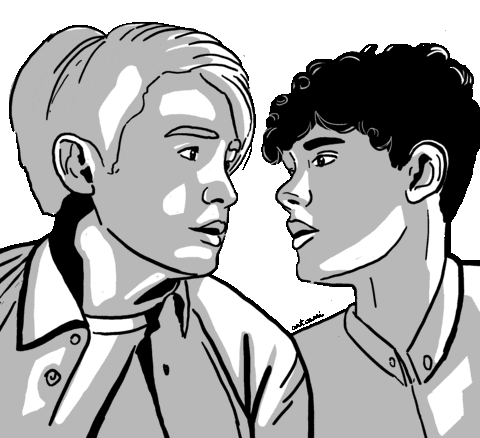 All That's Left in The World effortlessly tells a powerful story of the survival of Andrew and Jamie and how their wits and love for each other defies the end of the world. So, we'd love to know what message do you hope readers embrace as they go over the novel?
I want readers to embrace the hope that's in the book. Andrew and Jamie go through a lot of really awful things throughout their journey, but there's still some goodness and hope there. The phrase "two steps forward, one step back' always has this weird negative connotation to it, but I think it's hopeful. That's how I saw Andrew and Jamie's journey. They may be taking one step back every two steps, but that means they're still always moving one step forward. It's slow, but it's progress, and it's hopeful.   
If Andrew and Jamie had met before the breakout of the deadly virus, how do you think their relationship would have evolved?
I said previously that getting Andrew and Jamie's voices right was very important to me. So during the time I was perfecting that, I wrote a lot of deleted scenes for the book and I also wrote… well I guess it would be my own AU fanfic? I decided to write an alternate universe where there was no superflu and they ended up at the same college. It's all fluff, but it was wonderful to do it in a lower stakes atmosphere because instead of them having to rely on each other, they kind of grate on each other a bit first! Then slowly they learn there's more to the other person than their annoyed first impressions. It was a fun dynamic and I think having that writing exercise for me helped figure out how to perfect their narrative voices.
How do you think Andrew and Jamie would celebrate Pride Month?
Andrew would have an entire lineup of queer movies to educate Jamie about. Death Becomes Her, To Wong Foo Thanks for Everything! Julie Newmar, Moonlight, Carol, Drop Dead Gorgeous, Clue, Rocky Horror, God's Own Country, Paris is Burning, Tangerine, Whatever Happened to Baby Jane?, Angels in America, Happy Together. Just to get them started…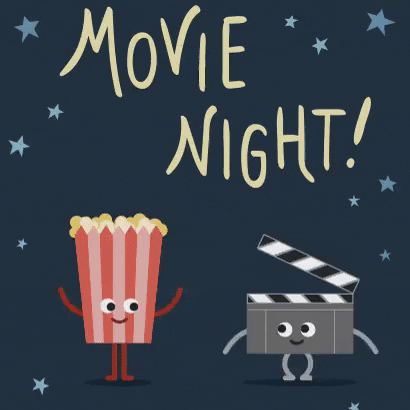 The story is really impactful and thought-provoking yet light-hearted and we enjoyed every bit‌. Are there lingering questions from the book you're still thinking about that might develop into a follow-up?
Absolutely. I left it slightly open ended where it could be a satisfying ending if that's all there is, but there could be more if people liked the book. There's a sprawling world to explore, and I definitely have a few ideas for a sequel, especially since I had to edit out a lot of the minutiae of the apocalypse in order to focus solely on Andrew and Jamie's story. I get kind of bogged down in details when I'm writing, and when a YA novel of this genre can't be much more than 80,000 words (the final draft of All That's Left in the World was 92,000), I can't include everything I want to. I'd love to write a follow up that would explore more of the world and bring back some details of the post apocalypse that may have been lost.
If your book was to be adapted into a movie or series, do you have a dream casting for the characters? And what do you want the soundtrack to be like?
I don't have a dreamcast, because usually I imagine actors at certain ages to fit the roles in my head. But I will say I absolutely have a dream soundtrack in mind! Like I want Twilight-level soundtrack where even people who didn't like the movie can go "Yeah, that soundtrack is pretty great." And since it's a dream-track, let's go for the gusto. My dream soundtrack is for new music (inspired by the film/book) from Taylor Swift, Orville Peck, Willow, Japanese Breakfast, Lil Naz X, First Aid Kit, Watchhouse, Arlo Parks, and Years and Years. It's going to be great. People will love it.
Are you a plotter or pantser? What is your process of building suspense and deciding on elements or do you go with the flow?
I am a pantser, but a lot of my writing comes from daydreaming. So if I'm out food shopping or doing laundry or even just trying to fall asleep at night, I will start thinking about the project I'm working on and how to get from one idea to the next. It makes editing difficult, but it feels more natural for me, like I'm telling myself the story.
What is one thing you hope young adults take away from this story?
I hope they know their stories are important. Especially since so many people are trying to silence them with book bannings right now. My book is quietly passing under the radar, but I'm fairly certain it's only a matter of time before people start saying All That's Left in the World—a book with no sex—is "pornographic." People are banning books as a way to silence Black people, people of color, and queer people, but they deserve to have their stories shared. People who were so rarely represented in the past deserve to see themselves in fiction, even if that representation is queer kids surviving an apocalyptic event and falling in love. 
Grab a copy of All That's Left In The World here!
We had so much fun talking to Erik J. Brown about All That's Left In The World! Do you think you could survive an apocalypse? Let us know in the comments below or by tweeting us @TheHoneyPOP! You can also visit us on Facebook and Instagram!
Looking for more bookish interviews? We got you!
TO LEARN MORE ABOUT ERIK J. BROWN:
INSTAGRAM | TWITTER | TIKTOK | WEBSITE
Paige Lobianco
Find Paige on Instagram @pagebypaigebooks. Paige is a bookstagrammer and blogger who loves all things bookish. From fantasy to mystery she can't get enough! She's always ready to recommend you a book and she can talk about her favourites all day. When she's not reading, you can find her watching Marvel movies, playing video games, and taking bookstagram photos.
Khushboo Malhotra
Khushboo Malhotra works as a freelance journalist, digital marketing & media strategist, and content marketer featured in various global and national media publications and works alongside B2B, B2C, and eCommerce brands. A wide range of her work spans music and entertainment culture, sustainable lifestyle (including sub-niches), and SaaS. She enjoys writing novels and designing screenplays, grooving at concerts, or exploring new fashion and cuisines that tickle her taste buds when she is not working. Have a story? Get in touch: khushboomalhotra24@gmail.com