We really enjoyed Elizabeth Lim's Six Crimson Cranes, so we were very excited to have the chance to talk to her about the sequel, The Dragon's Promise! This August release sounds like the perfect read to distract us from the fact that summer is almost over 🥲. It's got dragons, magic, and mythology! What's not to love?
Summary: Princess Shiori made a deathbed promise to return the dragon's pearl to its rightful owner, but keeping that promise is more dangerous than she ever imagined.
She must journey to the kingdom of dragons, navigate political intrigue among humans and dragons alike, fend off thieves who covet the pearl for themselves and will go to any lengths to get it, all while cultivating the appearance of a perfect princess to dissuade those who would see her burned at the stake for the magic that runs in her blood.
The pearl itself is no ordinary cargo; it thrums with malevolent power, jumping to Shiori's aid one minute, and betraying her the next—threatening to shatter her family and sever the thread of fate that binds her to her true love. It will take every ounce of strength Shiori can muster to defend the life and the love she's fought so hard to win.
Content Warnings: Imprisonment, violence, blood, mention of death, grief, bullying
Welcome to The Honey POP! We're very excited to talk to you today. To get things started could you tell us 3 fun facts about yourself?
Hi! I'm so excited to talk to you, love The Honey POP 🙂. Here are some fun facts about me: 1) Before becoming a writer, I used to compose music for film and video games. 2) My last name "Lim" means forest in Chinese, and 3) The first work I ever "published" was a Sailor Moon fanfic that was a Little Mermaid retelling. I still have it on an old computer somewhere…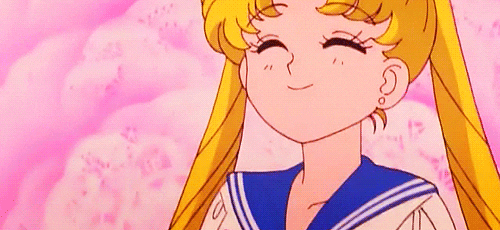 Congratulations on the publication of your 6th book, The Dragon's Promise! Would you say that your writing process has changed over the years? If so, in what ways?
Thank you! Yes, I'd say that I outline a lot more now than I used to. I find it helps me keep track of where I want to go in the story and helps me get a clearer sense of the structure and pacing. I'm also a lot kinder to myself during the earlier drafts because from experience, I know that editing is magical.
We had so much fun reading Six Crimson Cranes and we know that fans everywhere are very excited to dive into The Dragon's Promise. What can we expect from this sequel?
Thank you! At the beginning of TDP, Shiori will find herself in Ai'long, the dragon realm, where she'll encounter some new foes and faces as well as a familiar one (An enchanter from my previous book, Spin the Dawn, makes his appearance in TDP, albeit as a much younger character). There'll also be some exploration of Raikama (Shiori's stepmother) and her past. I hope you all love it! 
We love the magic system and mythology in this duology! What was your favorite aspect to write about while creating the world of Six Crimson Cranes?
Honestly, I just love the folklore and fairytale feel of creating this world. I grew up on both Western and Asian folklore, and both are a core part of who I am, so it's been a joy to combine them in this unique world. Six Crimson Cranes, for instance, had a base of the Wild Swans fairytale, but I was able to gently allude to East Asian tales such as "The Girl with the Black Bowl," "Madame White Snake," "Chang'e the Moon Lady," and "The Empty Pot," among others. It always makes me so happy when a reader notices these stories and it means something to them.
Out of all the characters you've created, which do you think you relate to the most?
I'd say I actually relate to Maia from Spin the Dawn the most, because I like to think of myself as a craftsman, like Maia, with writing as my art. Maia's not particularly brave or street smart, but she is hardworking and has goals for herself and her art. I like to think that we'd understand each other in that regard. Maia's also very close to her family, and that's a value that I grew up with in my household, so I tried to instill it into Maia's character!
We're very excited to see what Shiori will encounter in the kingdom of dragons. Can you give us a hint about what we'll see? Any new characters or settings you're excited about?
You'll get to meet some of Seryu's family and learn more about the very beautiful, very dangerous realm of dragons!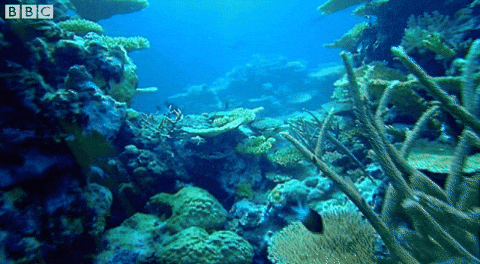 What would you say is the main message that you want readers to take away from The Dragon's Promise?
The Dragon's Promise is a story about love and home, and finding yourself!
What was the biggest challenge you encountered while writing this sequel?
I think I was a little too ambitious with the ending of Six Crimson Cranes, so I had my work cut out for me while starting The Dragon's Promise, with lots of story threads to tie up. I think sequels are always harder for me to write because I have my readers' expectations in mind, too, and I know that I can't please everyone, but I try my best to do what I think will serve the story and characters in the truest way.
The Dragon's Promise is one of our most anticipated summer releases! What other upcoming YA releases would you recommend for fans of your books?
I'm very excited for Isabel Ibanez's secret project, which I think should be announced shortly! And Stacey Lee's MG book Winston Chu vs. the Whimsies sounds like a delight.
Thank you so much for your time! Our last question we have for you is, do you have any other projects in the works that readers can look forward to after finishing The Dragon's Promise?
Thank you, it's been a pleasure!! I'm currently working on two more books set in the same universe as Six Crimson Cranes, so definitely more to come!
Grab your copy of The Dragon's Promise here!
We had a great time chatting with Elizabeth Lim about The Dragon's Promise! If you had the chance, would you visit an underwater dragon kingdom? Let us know in the comments below or by tweeting us @TheHoneyPOP! You can also visit us on Facebook and Instagram!
Looking for more bookish interviews? We got you!
TO LEARN MORE ABOUT ELIZABETH LIM:
INSTAGRAM | TWITTER | TIKTOK | WEBSITE
Paige Lobianco
Find Paige on Instagram @pagebypaigebooks. Paige is a bookstagrammer and blogger who loves all things bookish. From fantasy to mystery she can't get enough! She's always ready to recommend you a book and she can talk about her favourites all day. When she's not reading, you can find her watching Marvel movies, playing video games, and taking bookstagram photos.