Ever since Sabrina Carpenter dropped her album, emails i can't send, we've been hooked! We think it's absolute 'Nonsense' that there are people who still haven't given the album a listen.
We 'Bet U Wanna' See Sabrina On Tour
Sabrina set off on tour a couple weeks ago, kicking her first show off in Atlanta, Georgia on September 29. Ever since, it's been virtually impossible to scroll through TikTok without seeing the singer pop up on your For You page. With that being said, it's no shock that she's introduced a brand new trend: free styling ad-libs in the outro of fan favorite, 'Nonsense.'
This trend has become so popular, in fact that some of her fans have even started to create their own covers of new lyrics. Those fan made lyrics are available to anyone on TikTok, with just a quick search of "nonsense lyrics" on the app.
Since there are only a few tour dates left before Sabrina officially wraps up this leg of the tour, we are incredibly excited to see what she's got in store for us!
Sabrina's 'Nonsense' Adlibs
Atlanta, Georgia: "Come over tonight my room is spotless / I'm sorry that this outro is chaotic / Atlanta it's official you're the hottest"
Baltimore, Maryland: "I'm sorry that this outro is chaotic / Don't call your ex Katie they are toxic / Baltimore I think that you're the hottest"
Philadelphia, Pennsylvania: "This crowd is giving me all the endorphins / I wish someone would rearrange my organs / Philly is the city I was born in"
Boston, Massachusetts: "You're so hot I must proceed with caution / It's wicked awesome to be here in Boston / If your ex wants you back it's gonna cost him"
New York Night 1: "New York City you sold out the fastest / That is why the second show was added / Everyone in this room is a bad b*tch"
New York Night 2: "New York City I would have your babies / You sold out two nights that sh*t is crazy / If I take a picture will you say cheese?"
Washington, D.C.: "My favorite character in Friends is Phoebe, Only watch the SuperBowl for RiRi, The hottest people ever are in D.C."
Chicago, Illinois: "Water ain't the only thing I swallow / I wish that I could play right here tomorrow / My new favorite city is Chicago"
Toronto, Ontario: "Toronto you're so cute it's like a fake crowd / Put your hands up if you've been to Drake's house / Leave your hands up if you want to make out"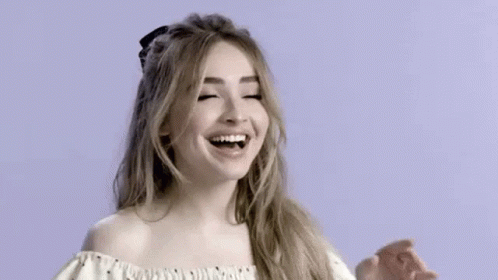 Are you going to see Sabrina Carpenter on tour? What outro are you anticipating for your show's 'Nonsense?' Let us know in the comments below, or share your thoughts on Facebook, Twitter, and Instagram!
Don't worry, more Sabrina Carpenter content is just a click away.
TO LEARN MORE ABOUT SABRINA CARPENTER:
FACEBOOK | INSTAGRAM | KOMI | TIKTOK | TWITTER | WEBSITE | YOUTUBE